Dove Thread - I Love Seeing Progress!
---
Dove is a roughly 15hh Appaloosa/Mustang mare that I purchased back from my mother in Dec 2011 - Dove was also my very first horse in 2001 as a barely halter broke 2 year old! Some of you might've seen my post a couple weeks ago in the Training section but wanted to show a timeline in the photo section of our progress thus far and our future sucesses through this summer's lineup of endurance and dressage classes!
December 2011 Dove weighed around 1300+ lbs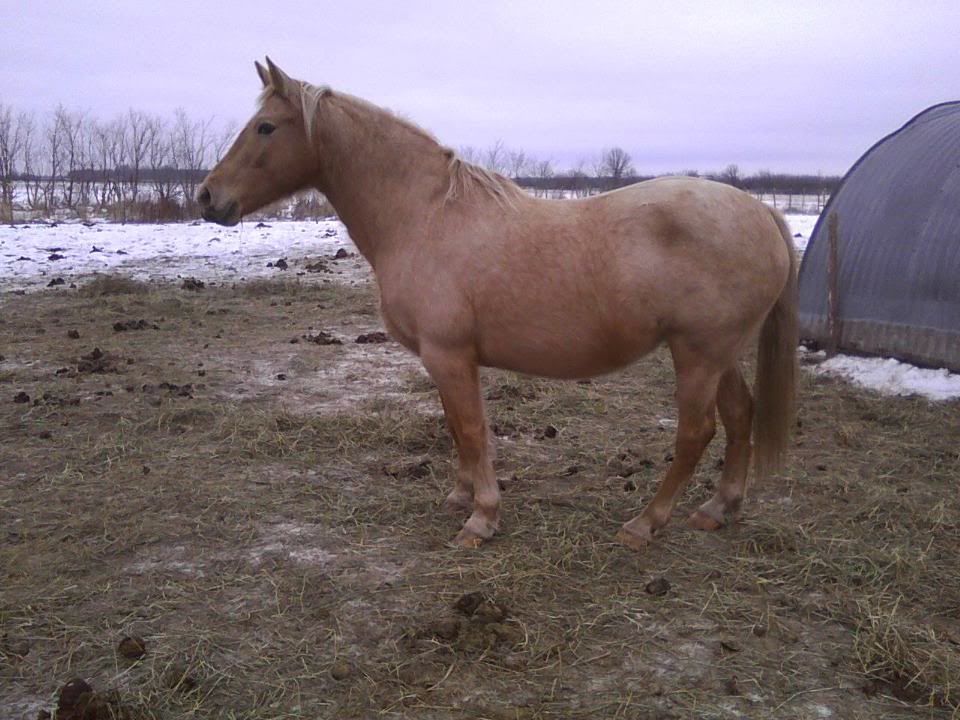 First couple rides in December were slow going...she'd had 3+ years off as a pasture fluff, but I'm THRILLED to have her back!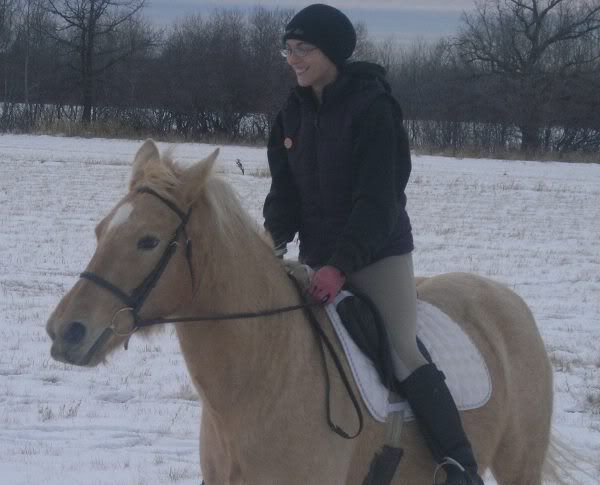 January we did 5-6 rides in draw reins to introduce the idea of work and moving correctly...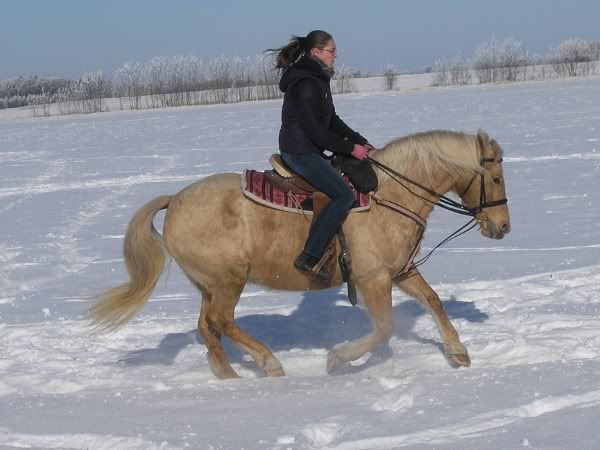 Pretty :)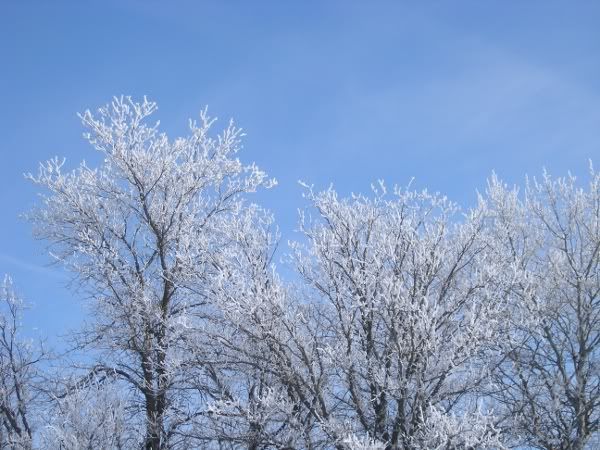 Yay!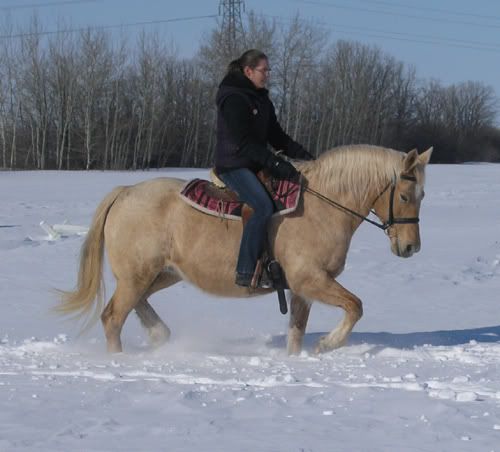 She's really starting to retain our rides and work more!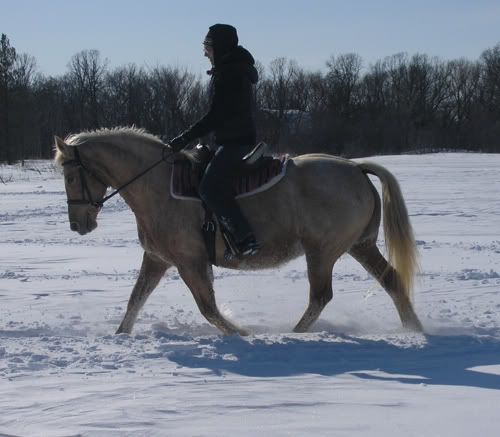 Best. View. Ever.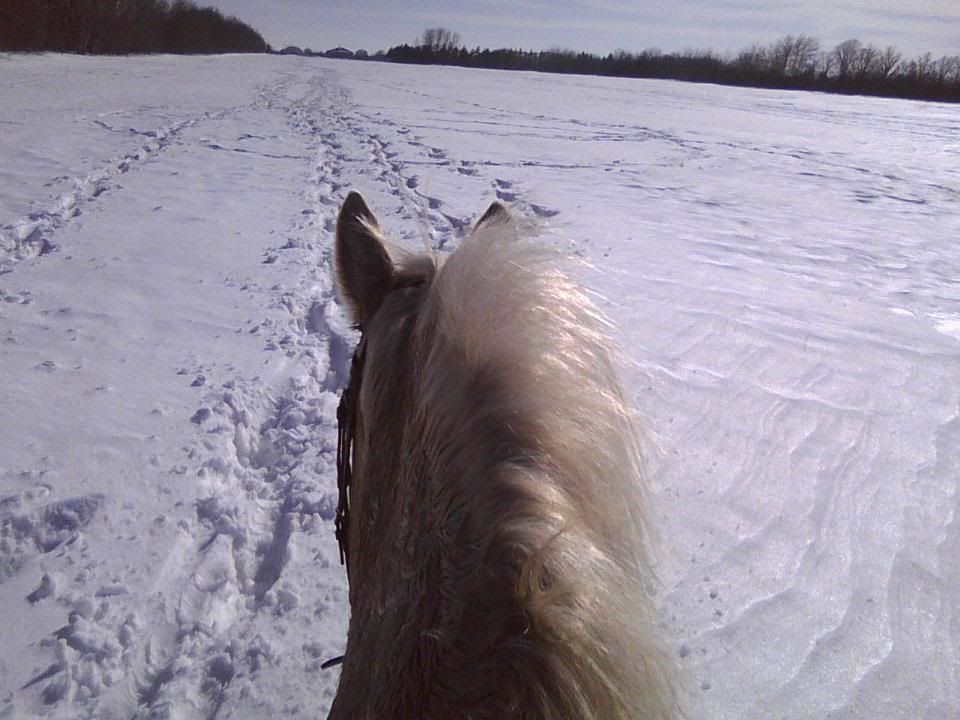 Early March
Braided for mud...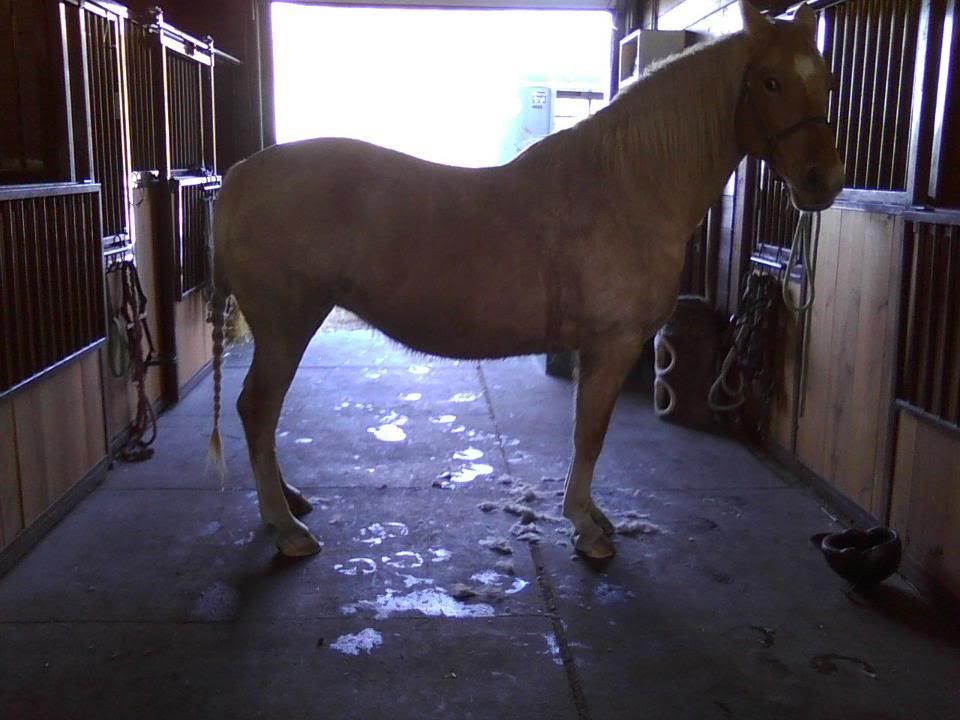 So today, 14 weeks later, Dove is closer to 1200 lbs now just from change of diet and regular exersize! Today we took our first training ride around the block - about 3-ish miles, to start prepping for endurance! I also had shoes put on her to prevent any wearing down/bruising of the feet so we're set and ready to go!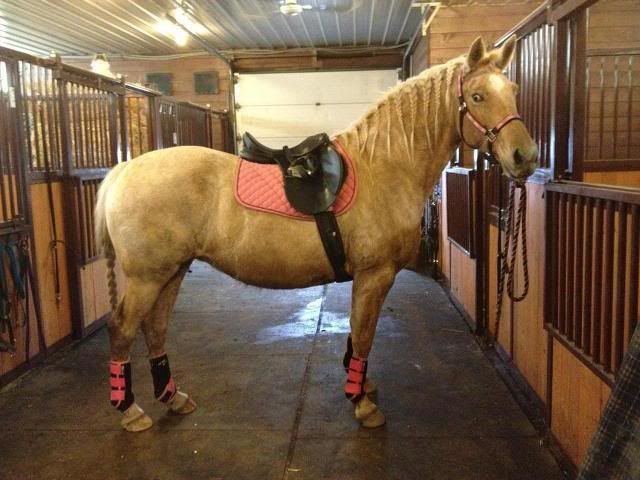 I thoroughly plan to use this thread as a dialog for our future training and updates - will try to update every week or 2! Other than endurance in June/July I intend to enter Dove in a dressage fun show probably just walk/trot in May but we'll see how she progresses! Stay tuned!!!
---
Never ride faster than your guardian angel can fly
*bump* :)
---
Never ride faster than your guardian angel can fly
I really like your horse. She looks fun to ride and looks like you've made a lot of progress with her too.
I want your pretty pony. Omgg
Posted via Mobile Device
Thanks, and yes she's an awesome horse to ride :) Can't wait til they're done shedding and sporting sleek summer coats! She'll get there!
---
Never ride faster than your guardian angel can fly
you are doing fabulously!!! I'd hire you to train my horse, any day.
Dove is very beautiful.I love her color
and good job with the progress
---
Country Woman


Thank you very much! I'm so proud of her :) Her summer coat is a rich gold, can't wait!
---
Never ride faster than your guardian angel can fly
Wow she is coming along really nice :) I love the last shot your tack and colors look great!!! Cant wait to see her all in shape :)
---
Tease
14.2hh Quarter Horse Mare
~~~~~~~~~~~~~~~~~~~~~~

Teen Forum Moderator
Join Date: Dec 2010
Location: South East Texas
Posts: 7,157
• Horses:
2
She sure was a chunky girl wasn't she? Beautiful mare, and great job with your progress with her! She looks like a real winner. I just love the way she carries herself, now that you've taught her that she has a whole body to use!
---
Everyone in your life is meant to
be in your journey, but not all of
them are meant to stay till the end.