Dressage Clinic
---
I attended a clinic with a highly successful Grand Prix rider over the weekend, who trains regularly in the US with Steffen Peters.
It was an outstanding clinic, and the clinician had an exceptional eye. She picked many issues that I had overlooked, and completely changed the way I go about riding and training this particular horse. By the end of the second lesson, he felt absolutely fantastic, balanced, straight and uphill. I realised how much I have been allowing him leeway, treating as a green horse. She advised me that he is easily strong enough through the back and hind legs to perform a solid medium/advanced test, and that she felt she could get on him and ride some of the PSG right away. She also felt that he has got a huge amount of talent for the collected work, and that I should give away competing at the lower levels and just get him out to at least elementary/medium.
So that certainly changed my attitude to riding him, I've been treating him as fairly green and ridin him as though he's a novice horse, now I need to work him as though he is an FEI horse. Phew, lots to take in but it has certainly been effective!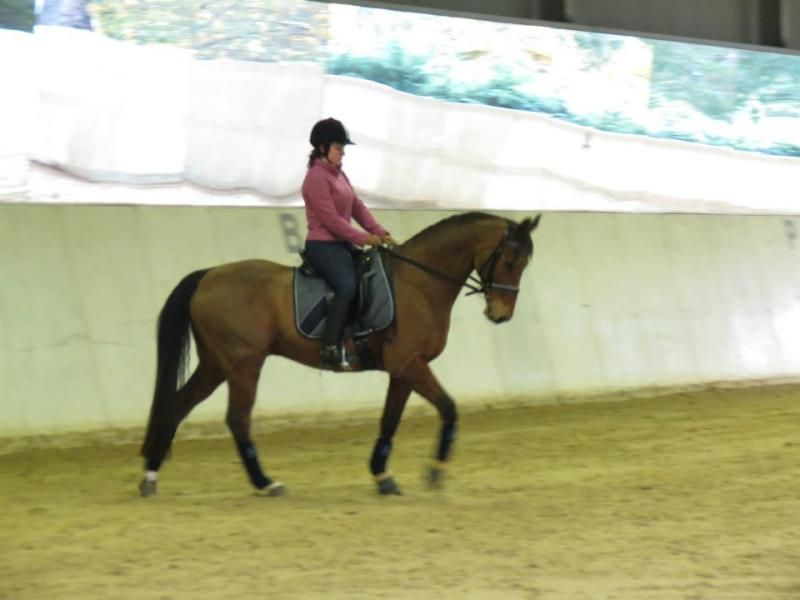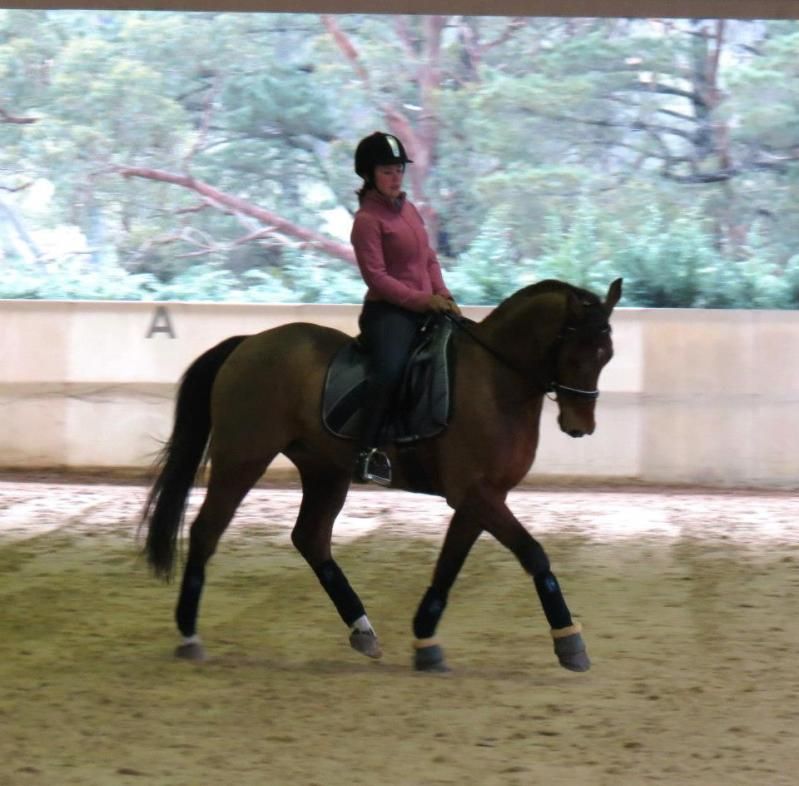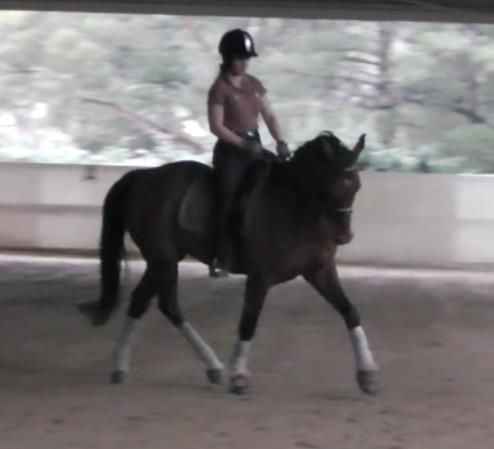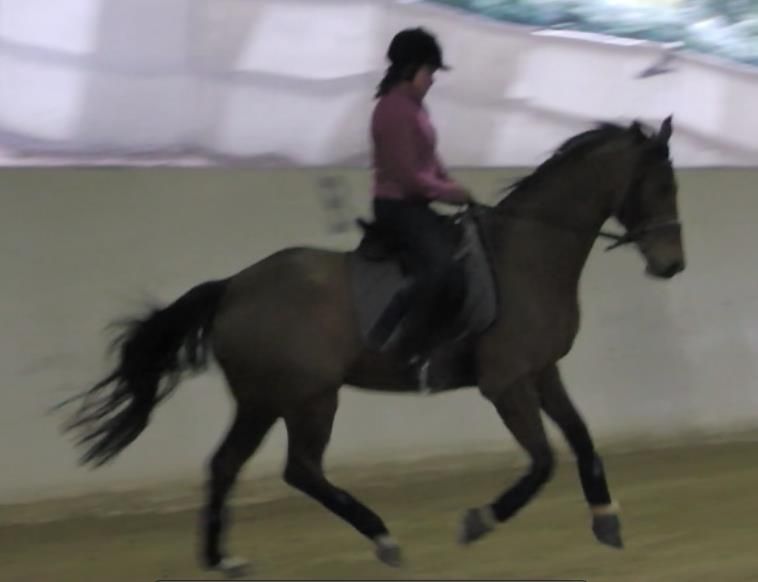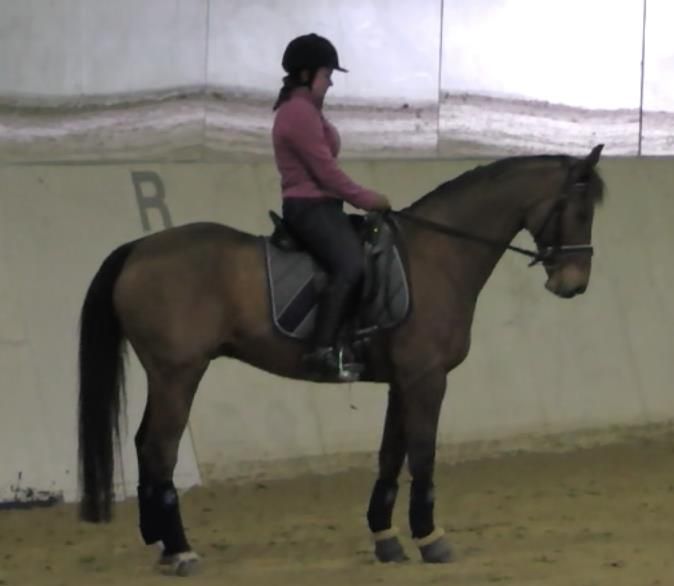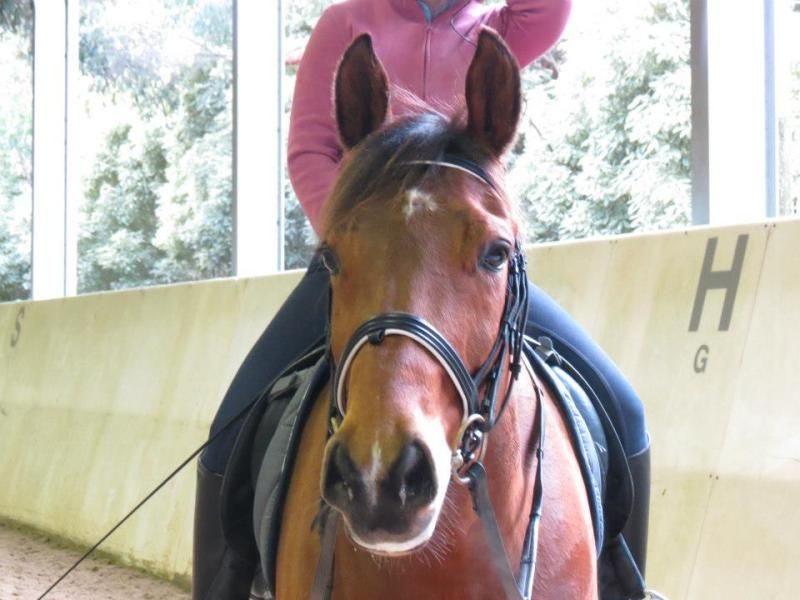 That's super cool!!! Love the 3rd picture.
---
"The hand should be a filter, not a plug or an open faucet."
N.Oliveira
He really looks super, Kayty!

I haven't been keeping up very much, but is this the young horse you bought not too long ago as a project horse? I just remember that one was a cute little bay as well. His trot-work (from the photos) look stunning!
---
"Always be yourself. Unless you can be a unicorn. Then, always be a unicorn."

Yep Strange, this is the 'project horse' who very inconveniently has won me over and unless something drastic occurs to my time or finances, is now here to stay. He's quite a bit more talented than what I initially thought, and says yes to everything.
The clinician spoke highly of his trainability, and said that at the moment we're probably only utilising about 10% of his capability. We just need to dig a little deeper!
That's so exciting! And he really is such a looker!

Don't you hate when horses that are supposed to be for sale win you over? :P I think a "yes" attitude can get a horse super far, even if they aren't the most talented horse ever. But judging from your pictures you're just beginning to scratch the surface!
---
"Always be yourself. Unless you can be a unicorn. Then, always be a unicorn."

Thank you :) Yes that always seems to be the way, but at least I know I'll get a reasonable amount for him if I do ever need to sell. With my luck he'll turn out better than my rising 2 year old who cost over double the price of this boy, as a weanling! **** bargain horses :P

He just says yes all the time, starting working canter pirouettes, he says yes, flying changes both directions - yes and clean both sides every time, trot half pass steps, yes... he is a lot of fun but does make you work hard. He doesn't offer anything unless you really push the issue. Ask for more bend through the neck and he'll give a half hearted effort, so need to REALLY bend him and wake him up a bit. Lazy sod!
Fantastic! Good boy Sphigi!
---
Life is like a camera. Focus on what's important, Capture the good times, Develop from the negatives and if things don't work out, Take another shot.
Hes gorgeous :) Lovely looking horse and you look great on him!
---
Cross Country- The act of hurling yourself and your equine partner at a stationary object with poise and grace while attempting to survive...