Dressage or Jumper?!
---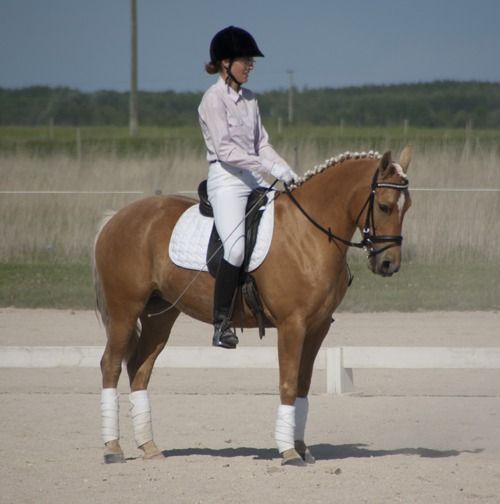 OR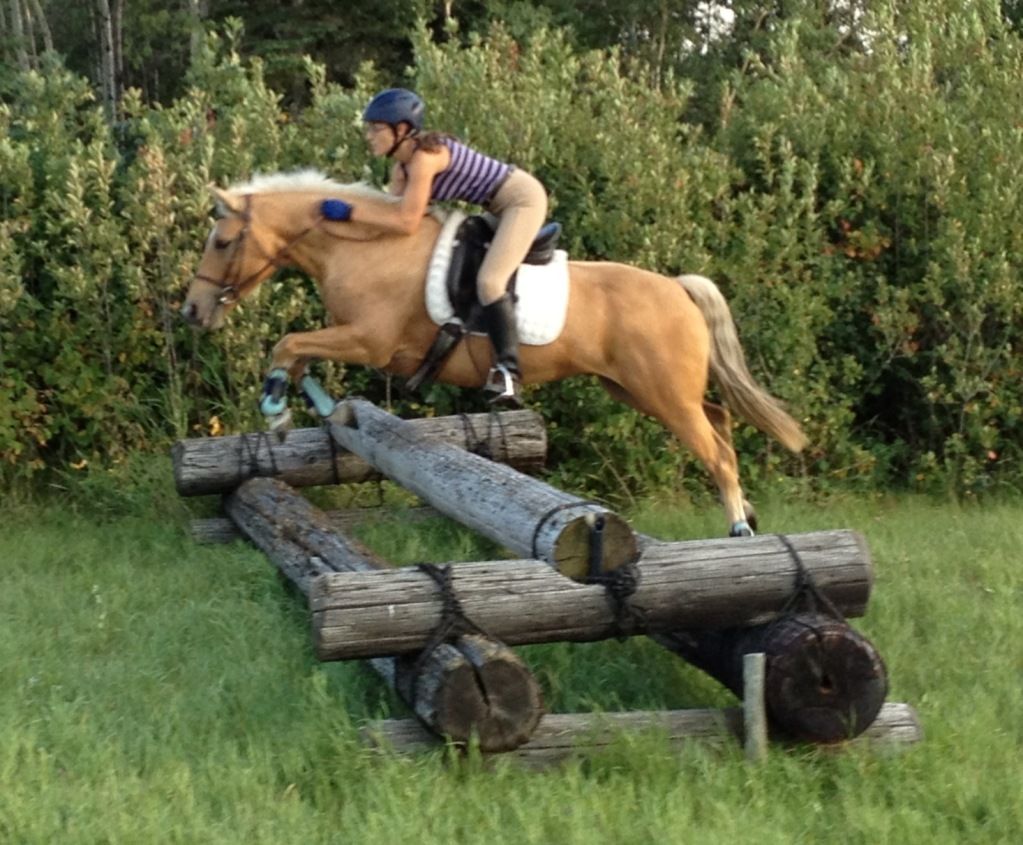 I've been noticing more and more my little pony likes jumping more than our dressage schooling...just wanted to share! I was floored with her bravery over some of the fences we took last weekend! Good Pony :)
---
Never ride faster than your guardian angel can fly
Wow, she looks amazing going over that jump. But ultimately the decision should be your (and hers). If she does great in both that's awesome!
That fence looks so very dangerous if a person were to not clear it neatly. the thought of the horse's legs going into the gap is just horrifying. But, I am buffaloed by even easy jumps.
BOTH!!

That's why we event. The best of both worlds!!
Honestly I agree with the eventing part :) I think it's so great to give a horse that kind of variety! Especially if she is so bold over that fence! XC would be a piece of cake for you and her. You'd do very well! Good luck!
why can't i see the second picture :(
I can't see the second picture either
---
This is what happens when you have democrats in office
I can't see the second picture but *grabby hands!!!!* that pony is adorable as all heck.


If pony likes both and you like both the go for eventing!
Posted via Mobile Device
That fence looks a little dangerous with that gap there
I hope no horse gets its hoof caught
any ways nice pictures
---
Country Woman


Thanks guys! Looks like my best friend and I might take our mares to a horse trial next season and see how we like the eventing atmosphere :)
The rest of this season will have another gymkhana day in a couple weeks - Pony's decent on barrels too!
And our season finale fun show at the end of October :) Super excited for that one, will be our first time competing higher than 2'3!
---
Never ride faster than your guardian angel can fly