Duke at two weeks
---
Well Duke at the moment, although for some reason I keep wanting to call him Stuart, where does Stuart keep coming from??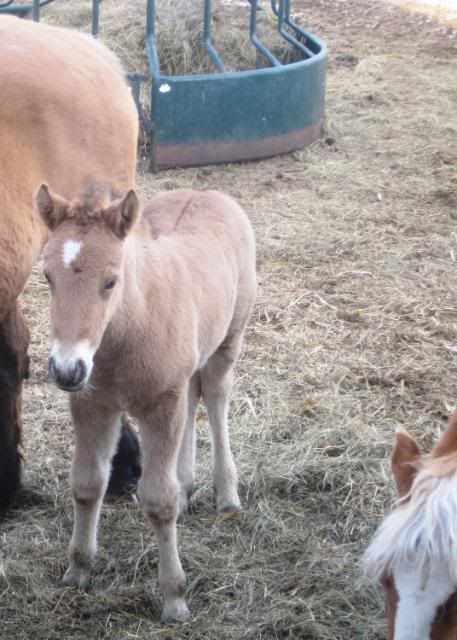 Caught Mum at the wrong time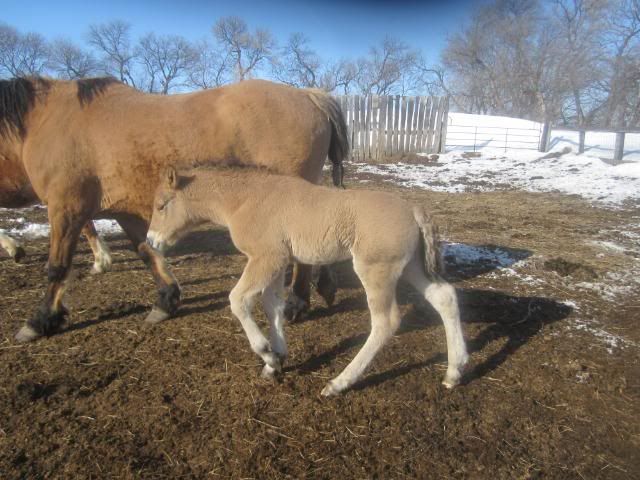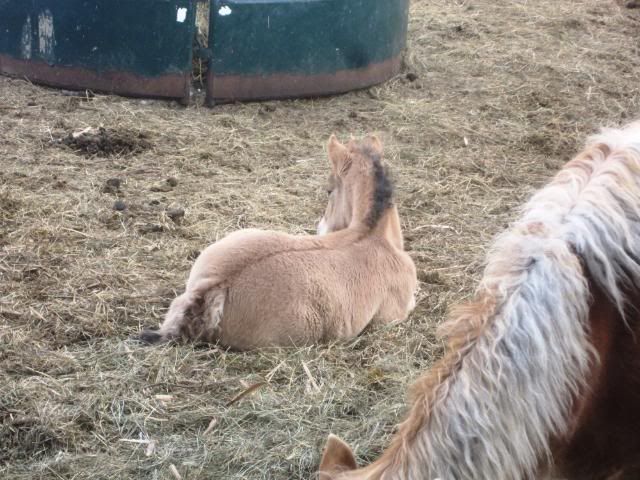 and my favorite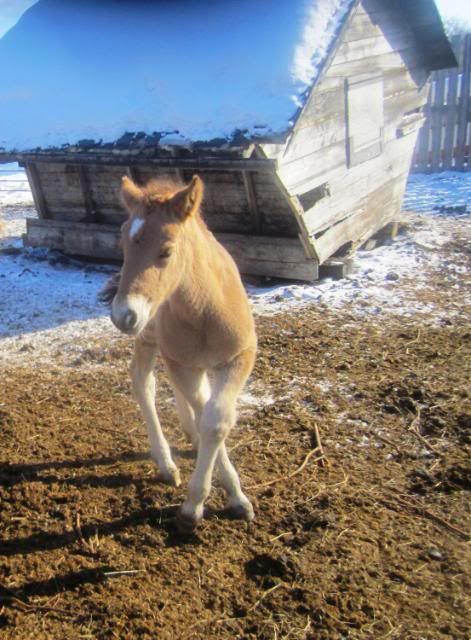 awww!! So cute!!! Luv the curly tail
Green Broke
Join Date: Jun 2009
Location: Was in Ocala, Fl Now In West Union SC!
Posts: 3,175
• Horses:
1
he sure is a thick little thing
Duke or Stuart is adorable :)
---
"Equine-facilitated therapy employs a form of biofeedback for practicing self-awareness, emotional management, and relationship skills that human role-playing exercises and discussion groups cannot begin to access." Linda Kohanov (The Tao of Equus)
Hahahaha, when you said Stuart, I thought of Stuart Little. That certainly won't be him, now will it? What a cutie pie!
---
"Keep a leg on each side and your mind in the middle"
He is so cute. I love his build : )
---
100% Anti-Slaughter and PROUD of it!

Oh he is adorably chunky I just want to hug him!!
---
My two horse Apache and Sammy are my world
along with our dogs Patch and Bear.
But I will always love you Jimmy R.I.P
Banned
Join Date: Jul 2009
Location: In a land far far away, or so I wish.
Posts: 12,825
• Horses: 0
Is he learning to dance in the last photo?
Giggle.

His coat looks so dense, I just want to snuggle with him.
Similar Threads
Thread
Thread Starter
Forum
Replies
Last Post
Introducing Duke

Golden Horse

Horse Pictures

11

03-04-2011

04:43 AM

Duke and Shade

Hunter65

Horse Artwork

1

08-20-2009

09:20 AM

Daisy Duke

Parker Horse Ranch

Horses for Sale

1

09-19-2008

01:56 PM

My Duke of Arimathea

katieandduke

Horse Stories and Poems

3

07-26-2008

11:44 PM

Duke! (Pic heavy)

mlkarel2010

Horse Pictures

12

07-12-2008

11:44 PM