the Eddie photo thread :)
---
hey all,
i realized i don't have many photos of my lease horse Eddie on here, so here is the 'official' photo thread for him!
day two at my barn, Eddie coming to me to be haltered: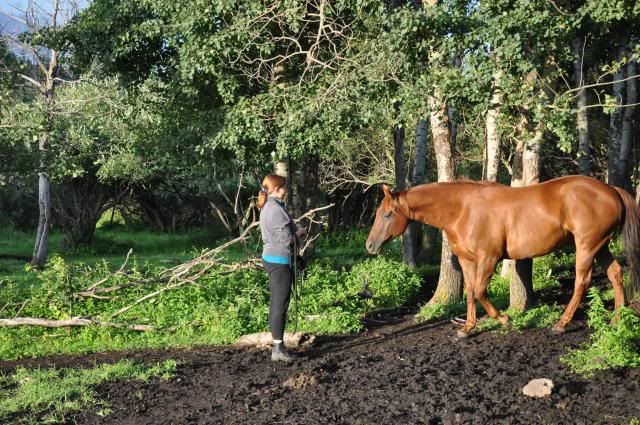 horse kissies! (and that is my kiddo's face after saying 'he's a big pony mom!', lol):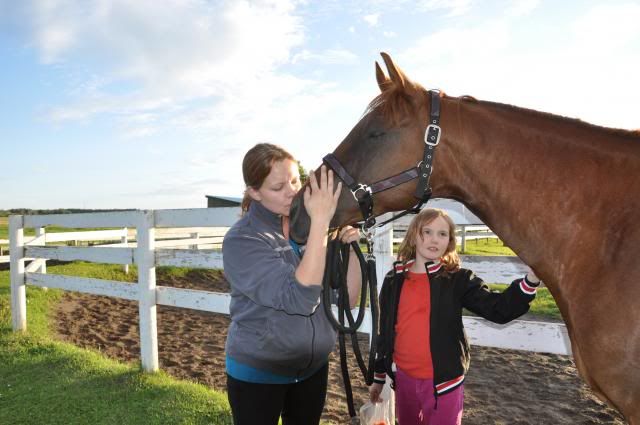 a neat sunset shot in the arena during our cool down walk: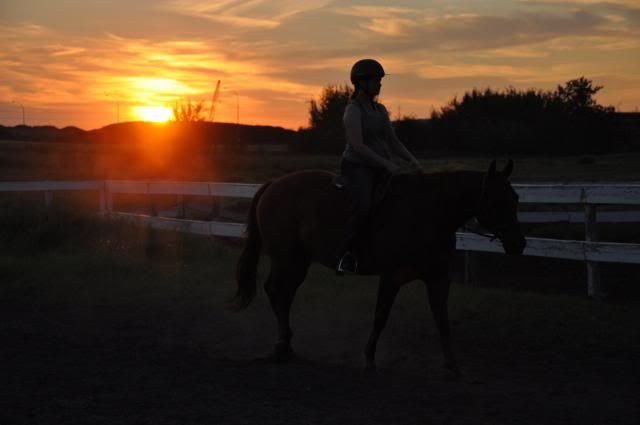 He's adorable!
What breed?
---
Lindy-2005 AQHA mare
He is absolutely adorable. He seems like such a darling!
:) This makes me happy! I love seeing leases working out well!

What a great horse
---
"Strength is the ability to use a muscle without tension"

Handsome boy!!
---
Being horseless is the pits!!