Emmy and the photo bomber
---
Today Emmy was laying down in the snow, I was worried about her because she had been lying down for a while, so went across to check her out. I was so pleased that she was fine, and even more pleased that she didn't feel the need to spring to her feet, but was comfortable for me to be near her, she obviously is getting more confident with me.
But as I got nearer there was a problem
Willow, love her, wants to get in on the act
Jealous little madam.
Emmy from a couple of days ago, LOVE this little mare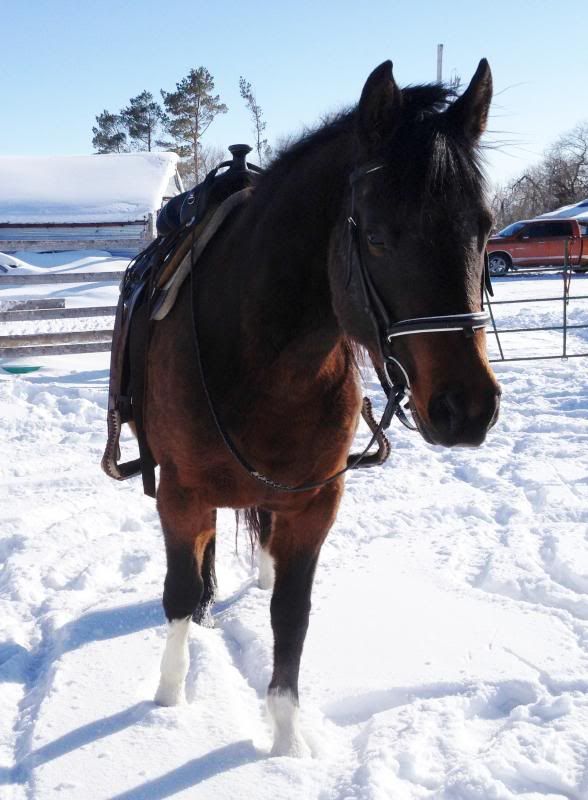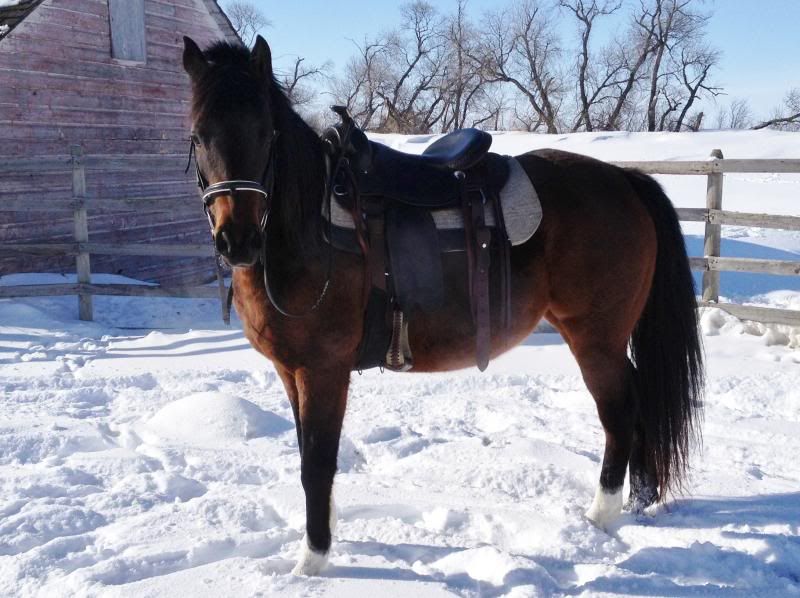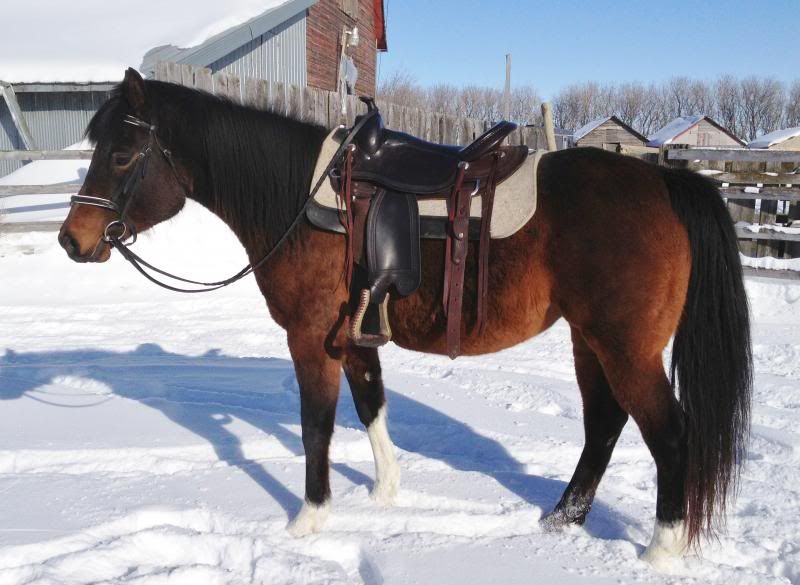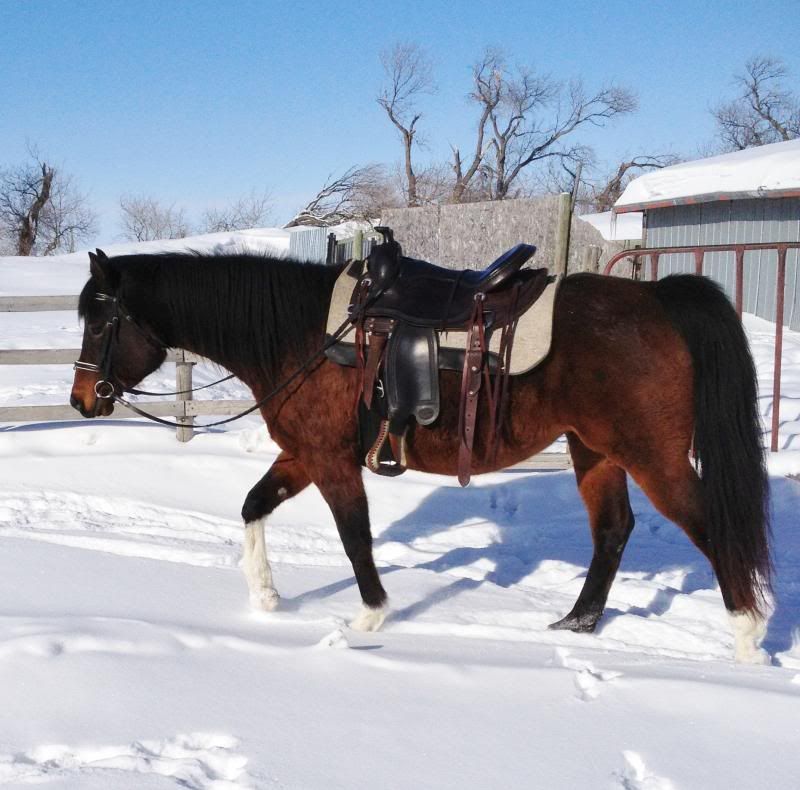 I rather like the look of Emmy - how little is she really? I know I have said this to you before but I like the look of your saddle also. No need to worry though as neither horse nor saddle will go missing in the foreseeable future.
Willow says PLEASE, come take Emmy, then I won't have to share anymore
Posted via Mobile Device
She is a cutie patootie GH!
---
She's a sweet little thing. I can see why Willow might be jealous...
---
O-Ba-Gee-Ba-Jabba-Joy!
Quote:
I rather like the look of Emmy - how little is she really?
I thought I had answered this one, where did it go I wonder.
She is actually 15 very solid hands high, not such a little thing.
Ha ha, the photobomb is the best!
What a sweetheart!
---
~A Cowboy's Chance~
1977-2011
Rest in Peace
She is so adorable! I love her in the Western tack!
Very pretty girl! Love the photo bomber too lol.
Posted via Mobile Device