Emmyonfire, Arab mare and whimp
---
Emmy isn't the bravest mare in the world, in fact when I first got her she had a 30 minute meltdown when I asked her to walk over a small branch!
Today she was lunging over ground poles like a champion, took her off of the lunge for the pics.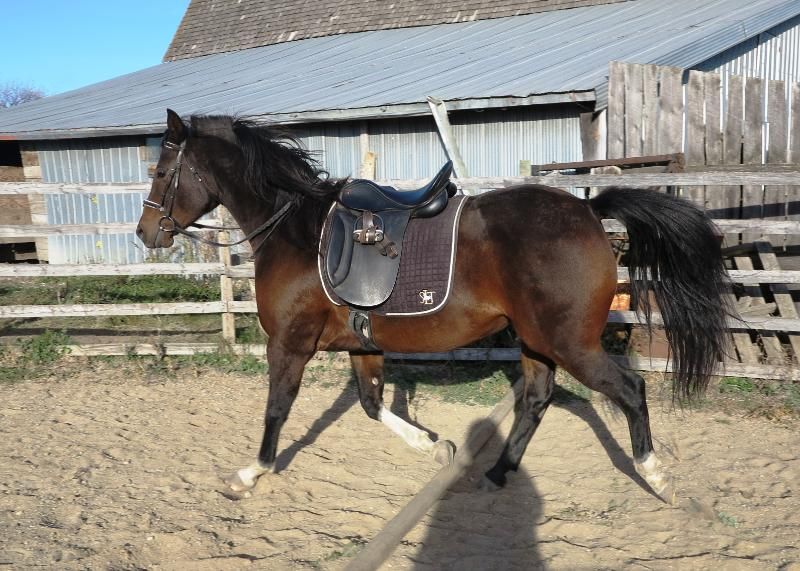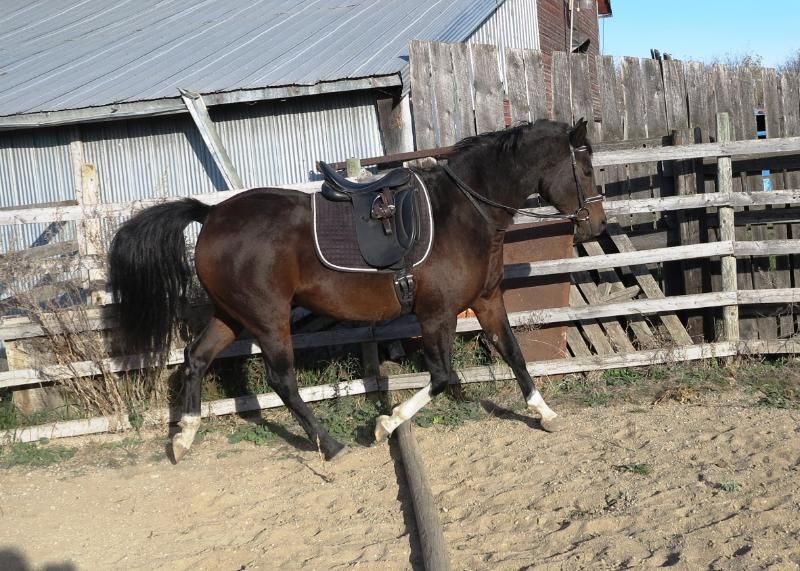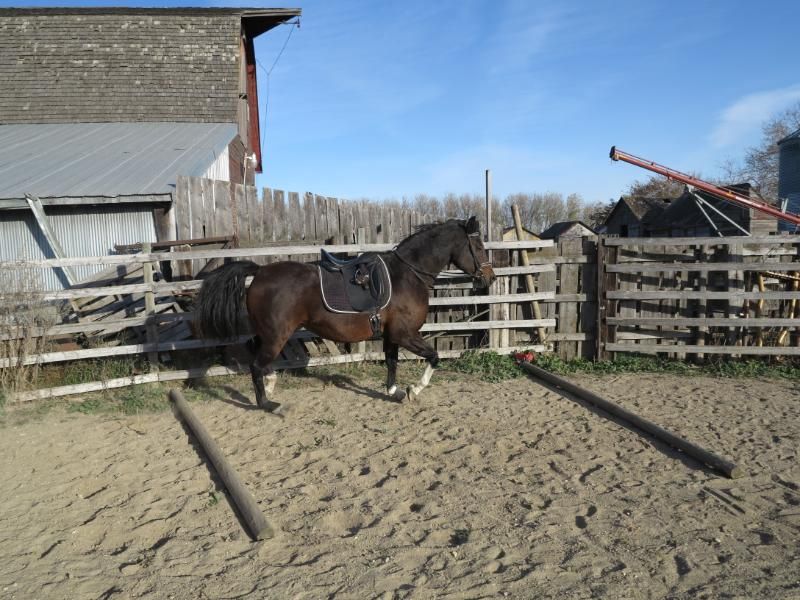 Then I added a tarp to the mix, she was working over the tarp on the line, but again took it off for the pics, and taking off the line made her go WTF on her first run through it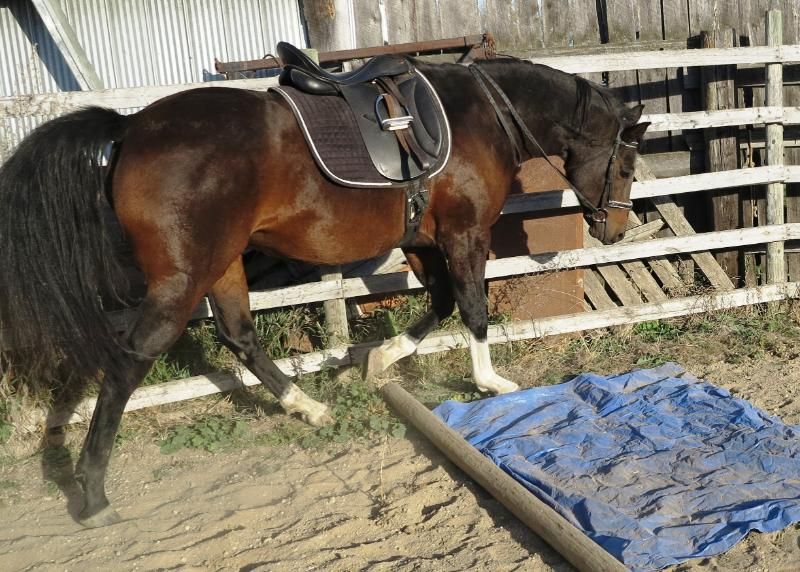 then she got the idea, going past rather than over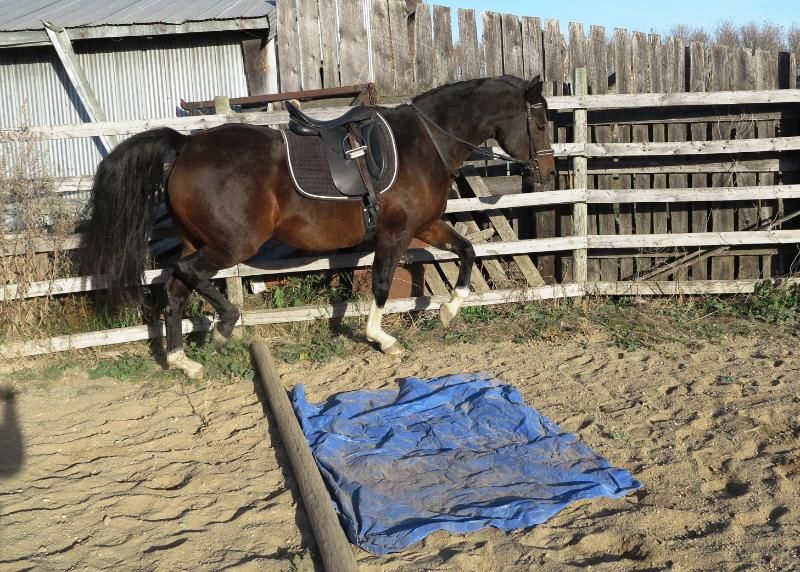 Just to round out the day I got her to wear it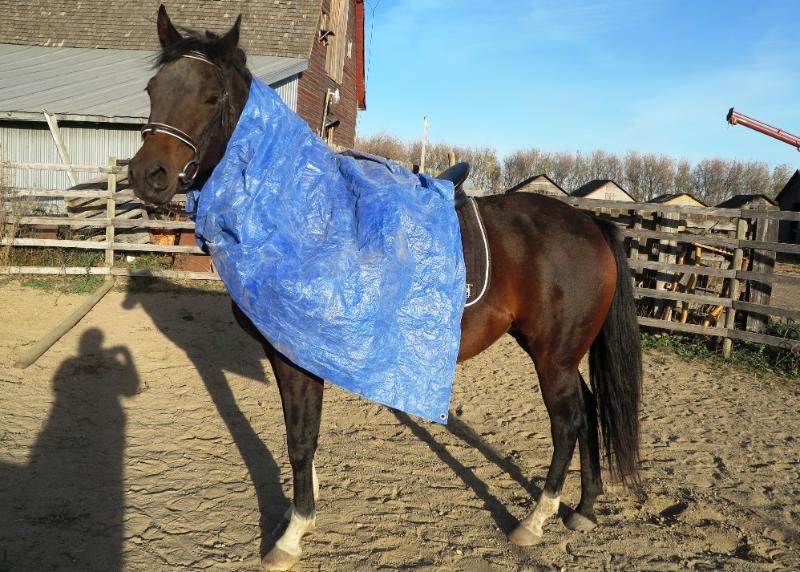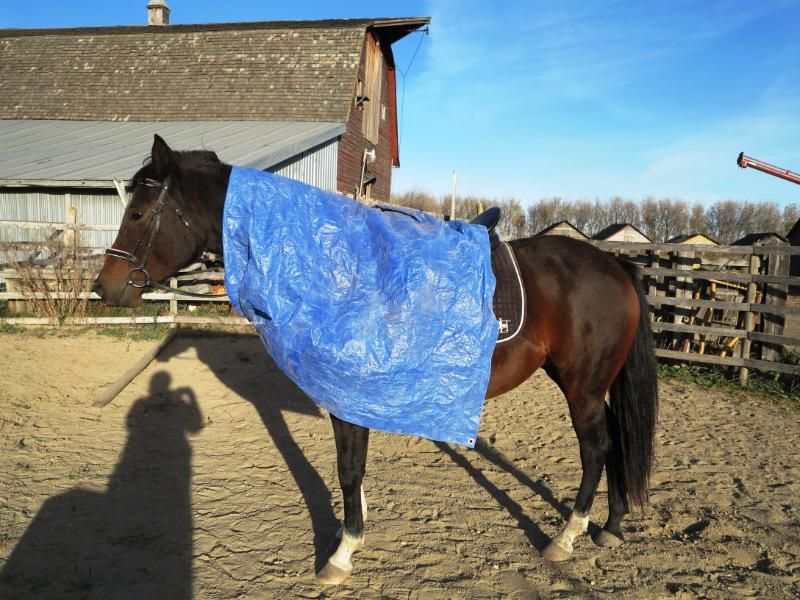 Such a good girl.
She's a doll!! Very smart too!
Posted via Mobile Device
Bumping Emmy because she was AWESOME today
She did fabulous! what a good girl :) its always nice when there improvement, especially a big step like that :)
---
Beauty is not diminished by those who refuse to see, hear,feel or in any way sense it. If you refuse to see beauty its you who is weakened.
I forgot to come back and say WHY she was so awesome on Sunday
What a fun day, loaded Emmy up and took her over to a friends place, to get some help with MY mounting issues.
Took her into the arena, and she was a real champ, wasn't upset by any of the Parelli type stuff lying around, she played with the big ball, tromped over the tarp, tried to eat the barrels, good as gold. The mornings work was to get Emmy standing straight and quietly at the mounting block. Started off with just a halter, and my aim was to be able to able to control her back end, she will walk up to the block, but swings her arse end away.
Started off with the easy stuff, standing on the right side, asking her to move to her left, no problem, been there done that before, but I couldn't get her to move left while standing on her left, with a couple of tips from Nic, we suddenly got it, so off to try it at the block. Within 10 minutes she was coming up the block and straightening herself up
what a smart girl. On the last try before we broke for lunch, I stood on the top step of the block, then asked her to walk in, she came in and straightened up so quick that she knocked into me and sent me flying
After lunch I tacked her up and took her back to the arena, the calm happy mare of the morning had gone and the old spooky mare was back, she was shying at everything, it took a lot of work to get her to come back down before we could even think about working on the mounting. Eventually she came back to us, and we got 3 good mounts, walk around and dismounts, and lots of standing still!
I love this mare, smart and sassy, and tries so hard.
What a pretty girl! I love her looks and her full, black flowing tail. Arabians are super smart!
She is lovely! Looks like you guys have alot of fun!