the epic battle of Tug-o-Bucket!!!
---
my horses Chaucer (bay) and Windsor, aka Greybeast, battling eachother for the honor of destroying the red bucket.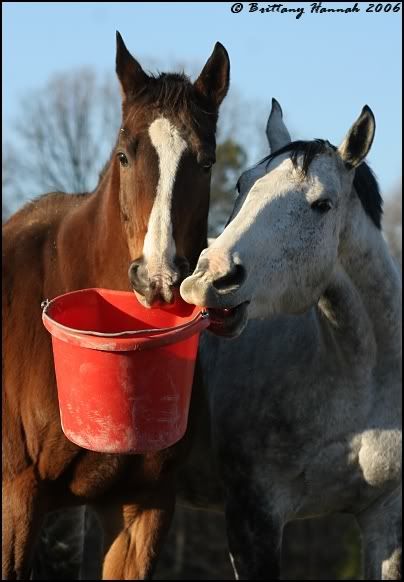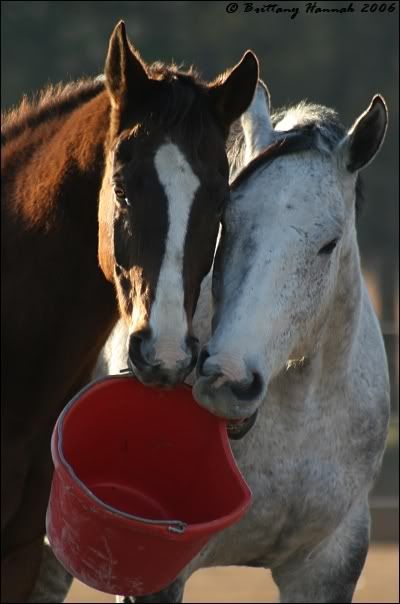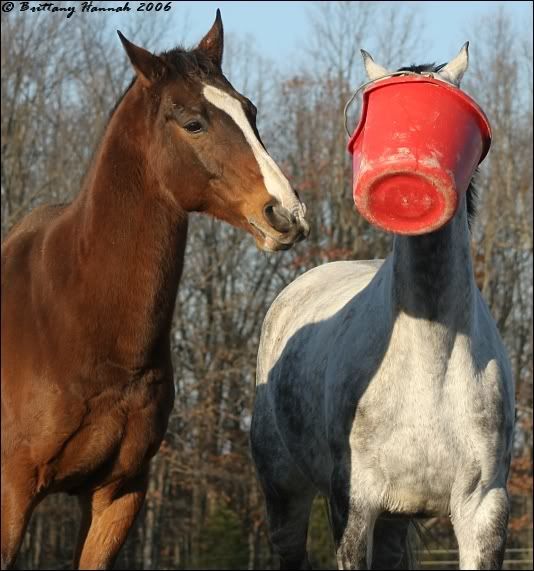 You look like a
complete
idiot right now. Way to be a dumbblood.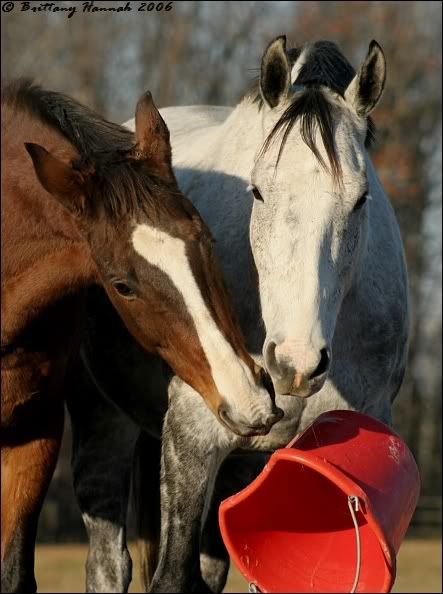 eep!
she has spotted us!
FREEZE and act like nothing happened!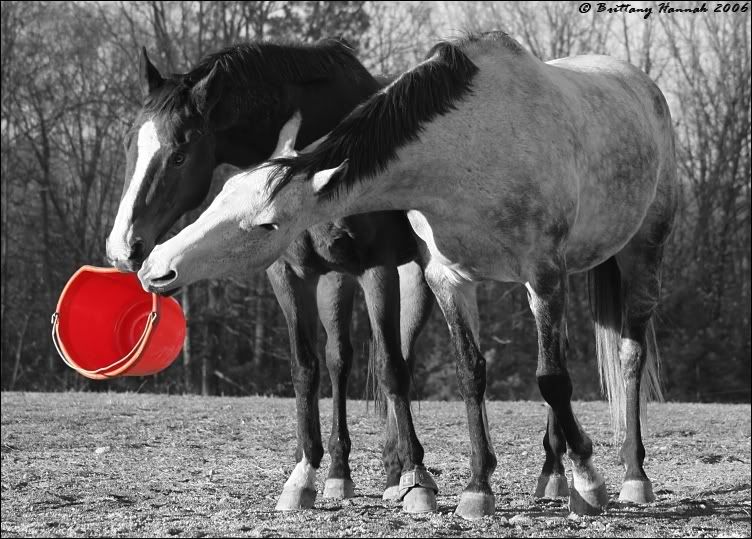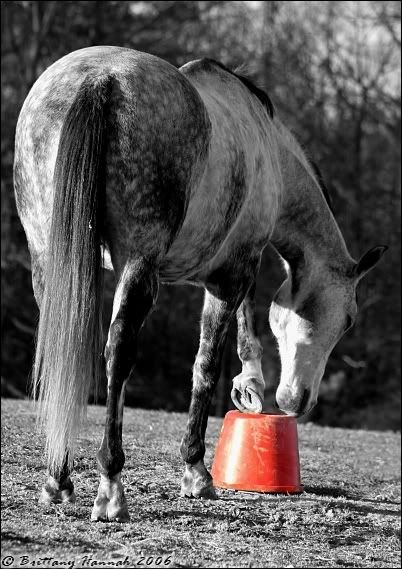 Weanling
Join Date: Dec 2006
Location: Australia baby!! Wouldn't live anywhere else!
Posts: 522
• Horses: 0
hehehehe
cute and funny.
thanks so much guys :o

aie I just noticed your avatar and name Lora! I love your work. I've been a model horse hobbyist and active exhibitor for around 9 yrs or so. It's great to see you on here and much appreciative thanks about my own work. :P
How cute! I love your photos, AND i think i'm in love with Windsor he is so stunning!
LOL Graybeast for the win!!!

Thats very cute! I love the little artistic touch on those last photos. What beautiful horses!
Beautiful horses! Absolutely love the grey.
lol
---
lol your horses are just like my section A stallion, hes hates anything in his field (towels, buckets, cloths) - (we put them there oviously) he'll run round with them and chuck them into the field next to him or into the brooke where we lose them :roll: lol but yer i agree there so cute ill try and get some pics or a video of him playin around
here he is been normal: (not playing around as in show ring)