Eskimo Pony
---
This is an old photo of Penny all woolly and rugged up for winter. I thought it was cute and wanted to share.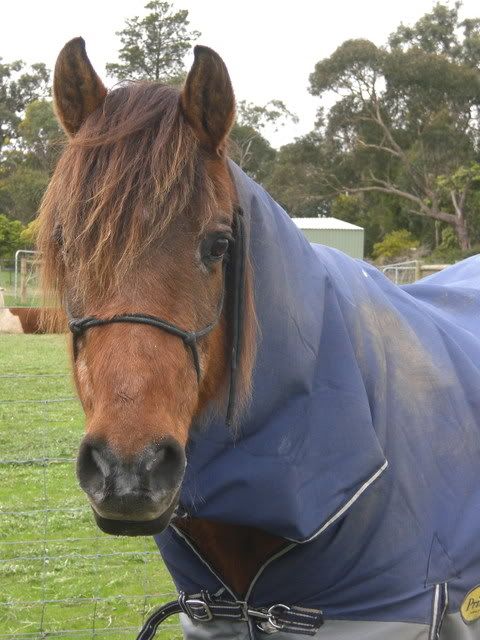 Penny does look very cute in this picture!
Yearling
Join Date: Jul 2008
Location: between florida and maryland, usa.
Posts: 759
• Horses:
1
Aww, very cute! :) I love the forelock.
She has the sweetest eyes!
awwww i could love on that face allll day!
---
On The 6th day god Created The Quarter Horse...One The 7th he Painted All The Good Ones---
*trisha<3
Aww! She looks so sweet :)
---
TM Tardy's Chick "Hunter" - 13 yo Paint
Remmy - 18 yo Morgan/QH cross
Gunner 3/31/11, Heidi 7/2009 Miniature Sicilian donkey