Evie Lynn's last day...
---
On Saturday I sold my 2 year old, Evie.
I cried and I felt empty for days. Here i am on Monday still feeling sad, and decided to share the pictures i took before her departure.
Beautiful little Wannabe Fresian! That was her nickname lol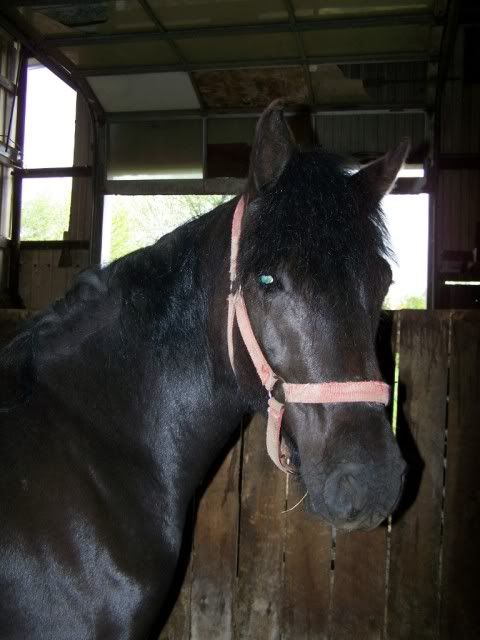 I swear she knew, she kept giving me "the eye" and made me feel bad.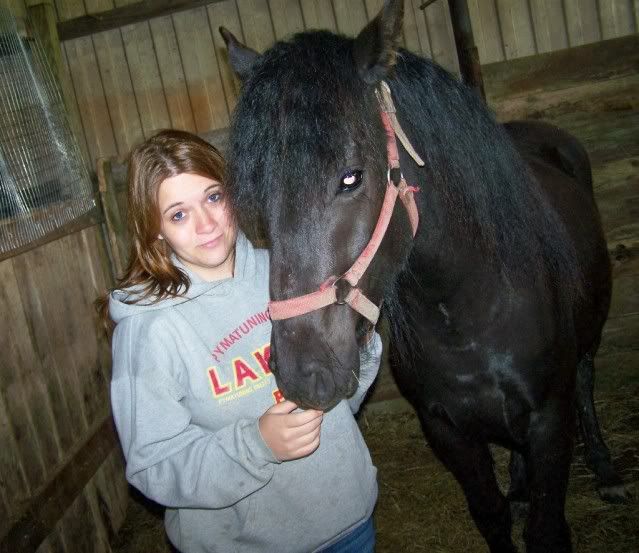 And us right before walking her to the trailer.
She has gone to a great home, the girl has since sent me messages on Facebook about how much she loves her mane, can't stop brushing it! How she can't stop bragging about what a beautiful filly she has, and can't wait to get started on training her. I'm overjoyed that she's gone to such a great place, but I sure do miss her!
---
"Animals are not our whole lives, but they make our lives whole."
Aww she's such a cutie! Sounds like she went to a great home. :)
aww what a sweety, the new owner sounds happy too, which is a good sign!
---
Keep your feet on the ground when your head's in the clouds.
awww i'm so sorry )= sounds like she went to a grwta home though!
It is so hard when we have to let go on a beloved! *HUGS* - but at least you know she is in a home where she will be loved, adored and pampered!

She is beautiful!
---
Thank you guys. I had more than a "normal" attachment to this horse as she was born on my deceased grandmothers birthday. My grandmother raised me until she passed away when i was 13. Her name was Evelyn. That didn't sound like a horse name, so i named her Evie Lynn instead.

I've been getting updates and the new owner is very pleased with her. I'm happy with how it turned out, though walking into the barn and not having her there has taken some getting used to.
---
"Animals are not our whole lives, but they make our lives whole."
Why did you have to sell her? Sorry for nosing in.