Extreme Cowboy Race practice
---
If you've heard of the Craig Cameron Extreme Cowboy Race... there's one coming up a week from today, and last week they had a practice for it. I'm not going to the competition (prior commitment that day) but took two horses to the practice for fun because I've always wanted to try it!
Some of the pics hubby took. Most are of Harley (black Fell) and I or Summer (chestnut haflinger/welsh cob) and I, but some other people, too.
Summer and I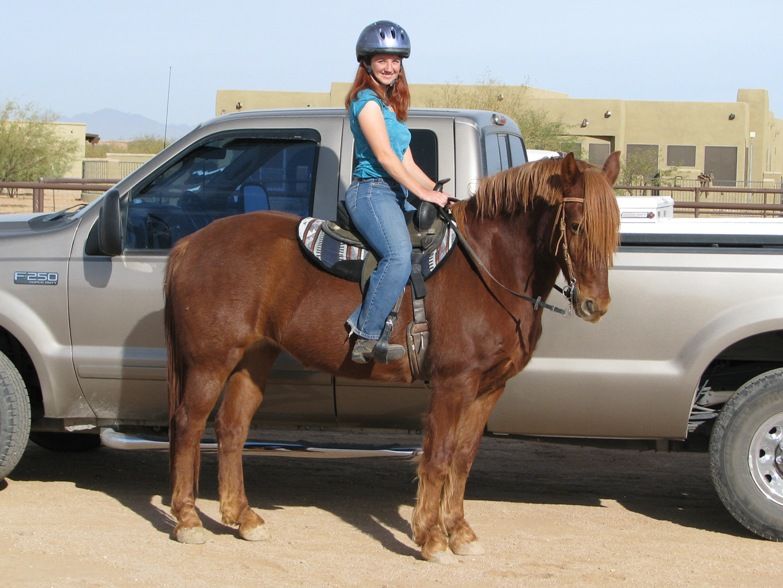 Harley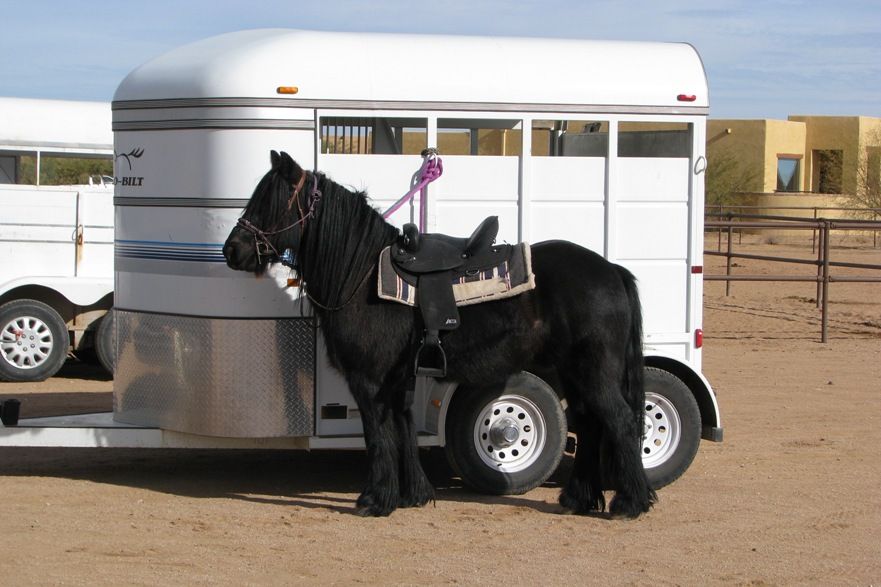 Friesian/QH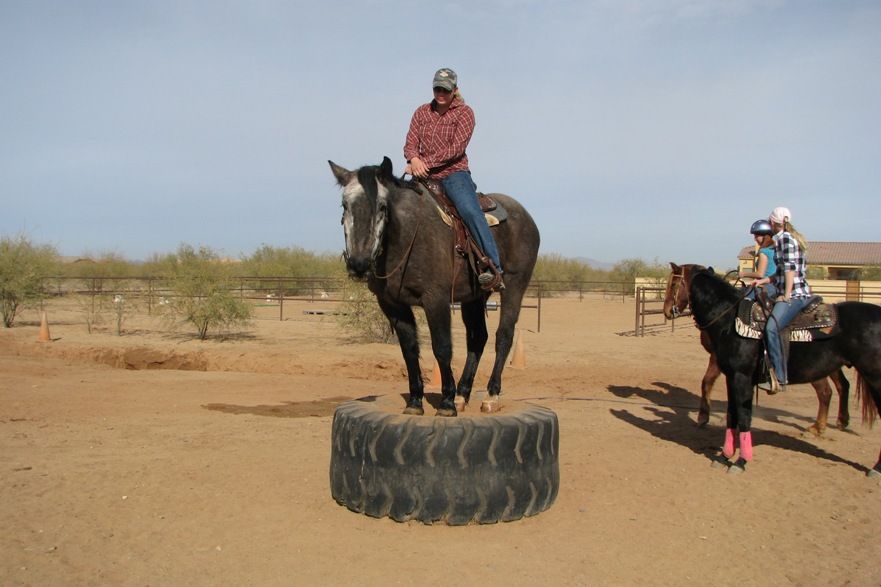 "bridge"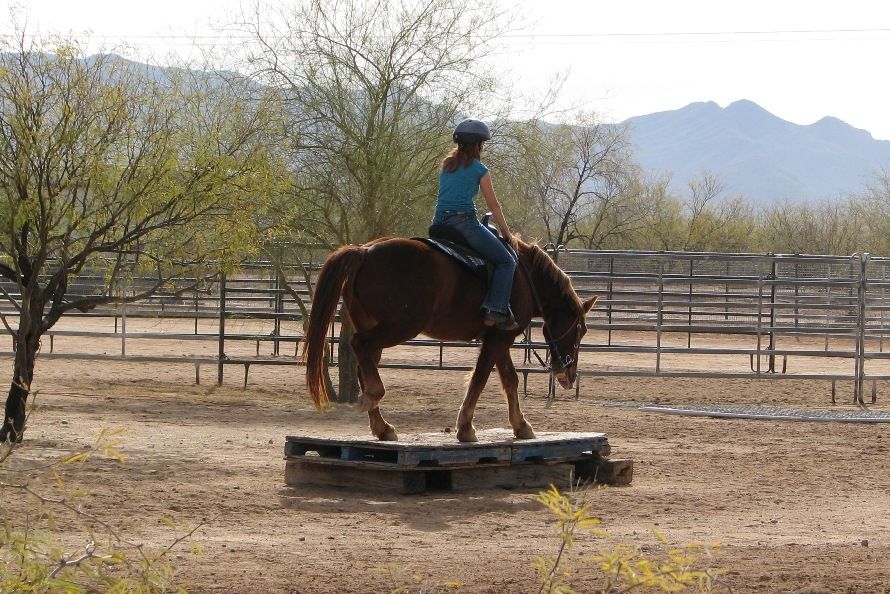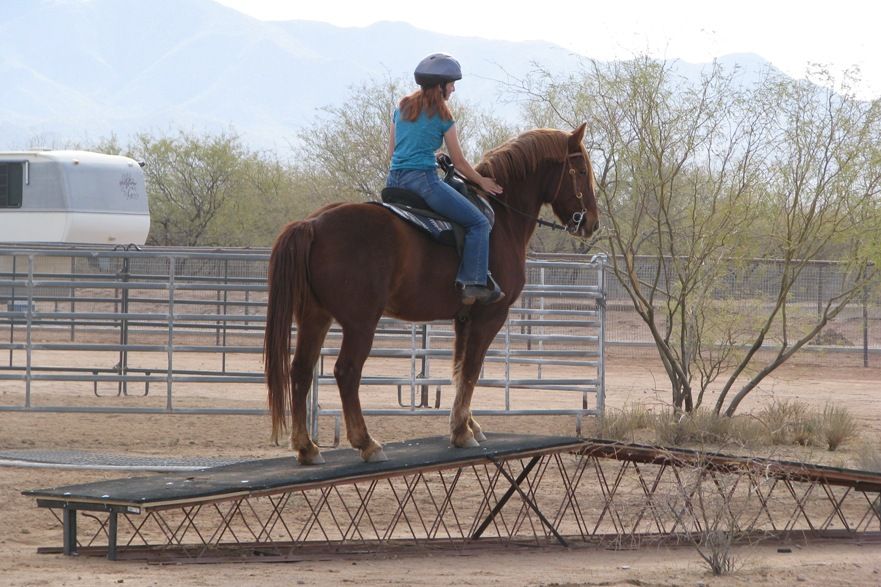 You back through this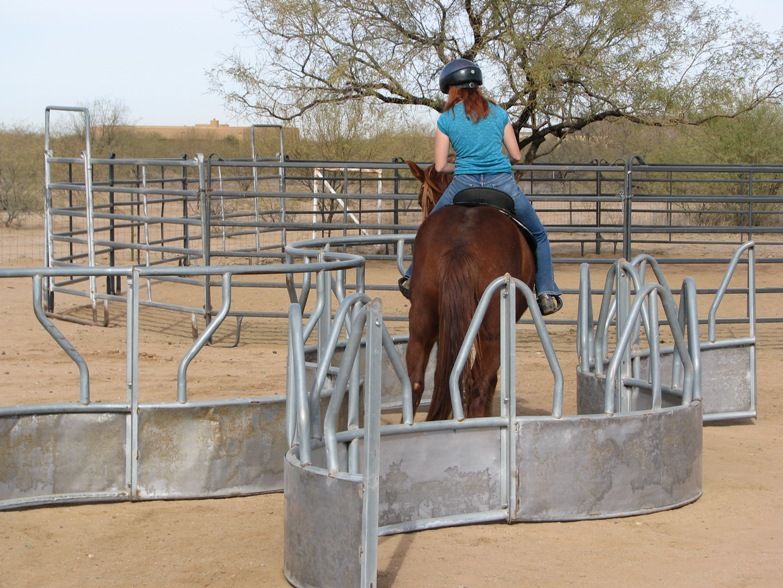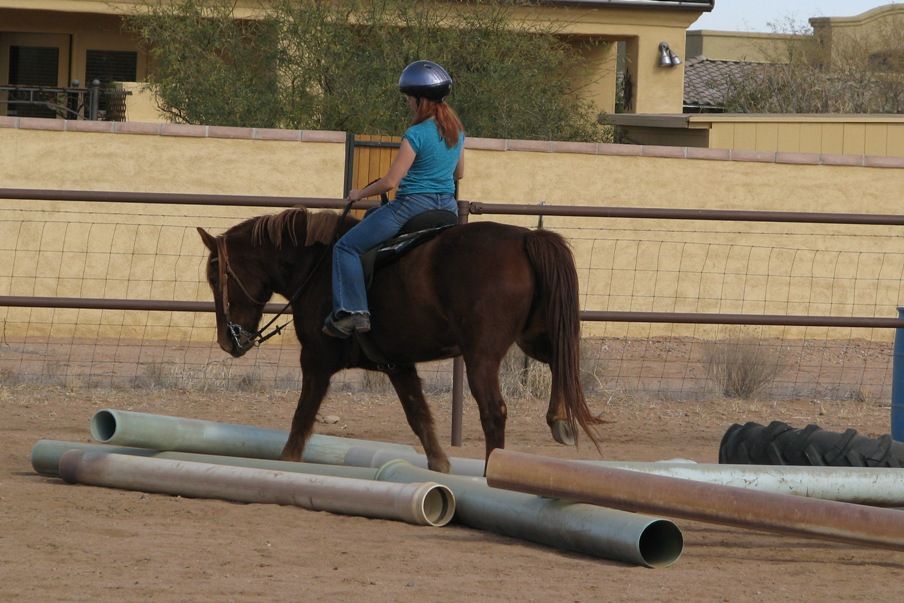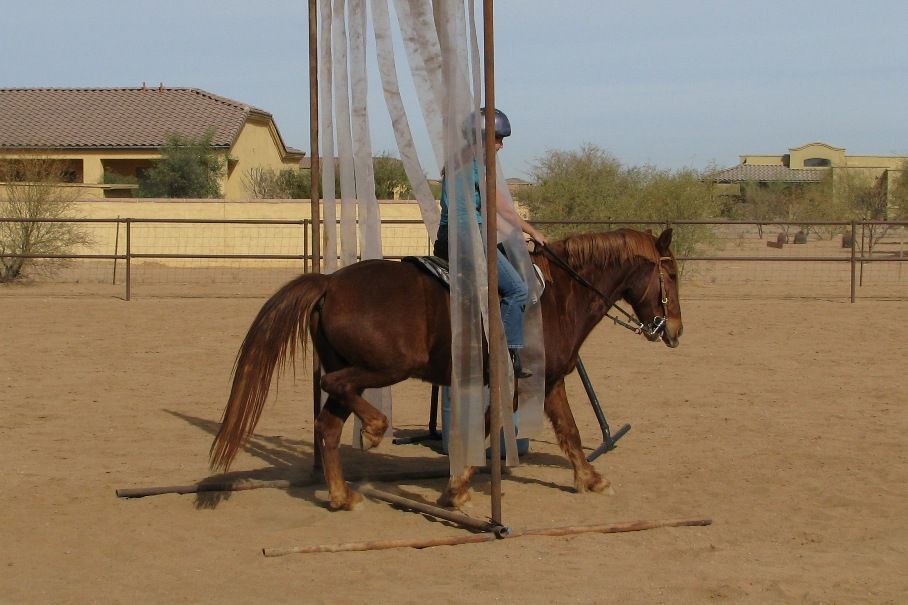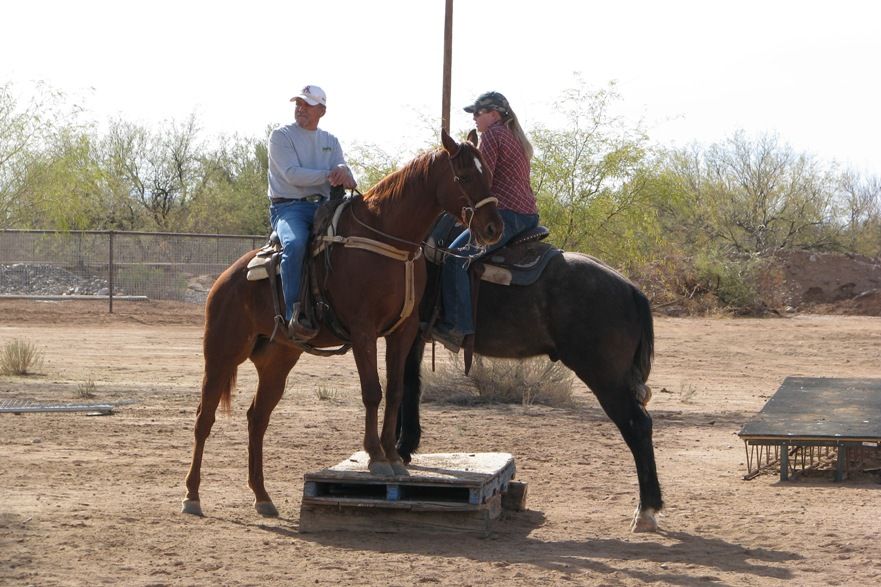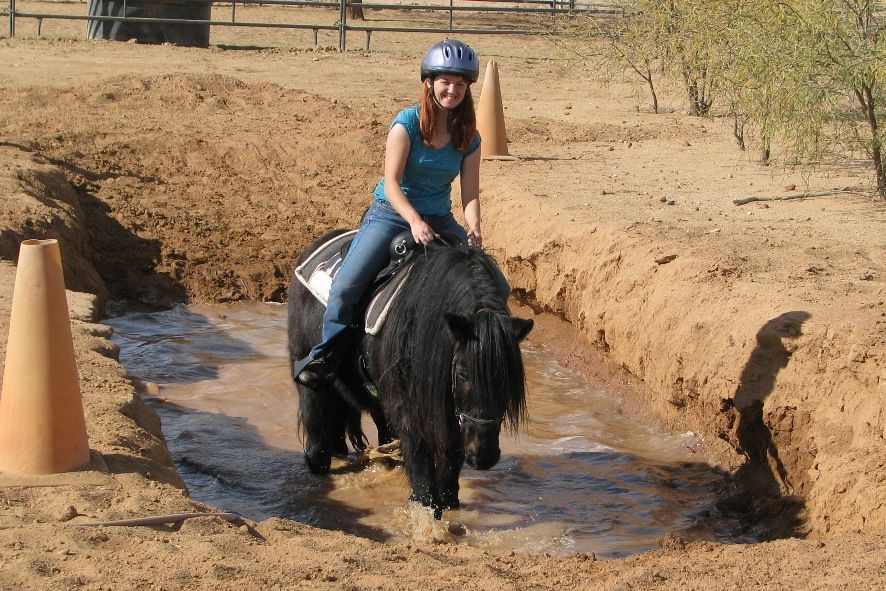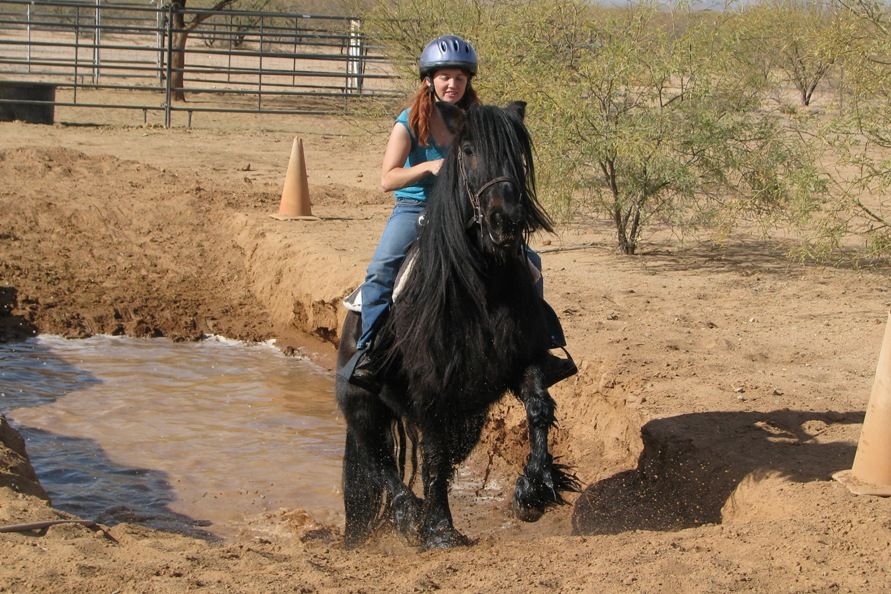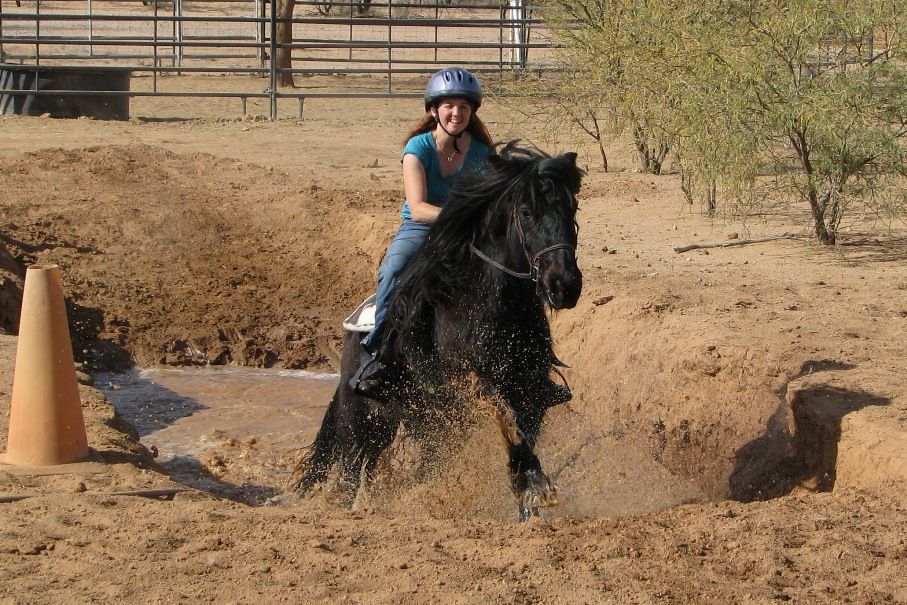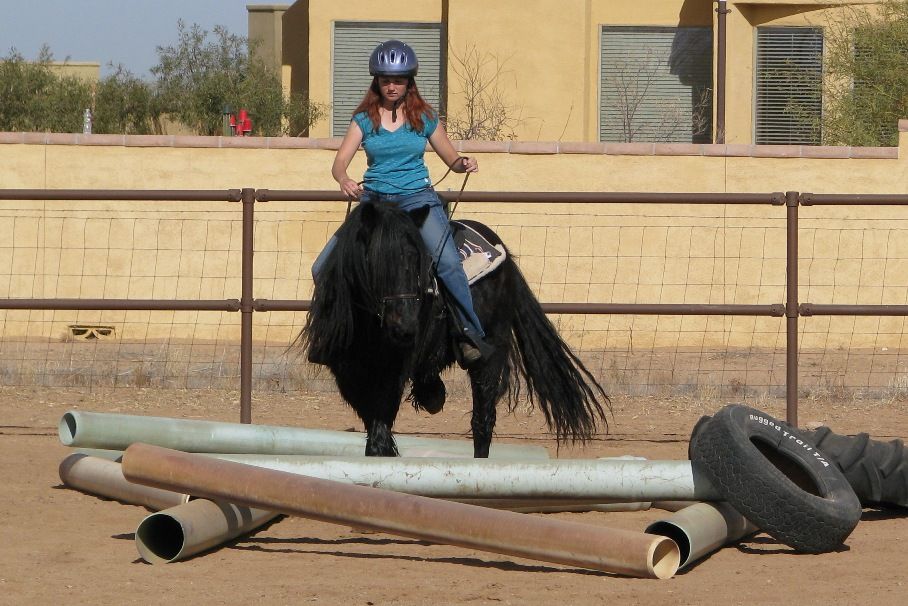 He walked in so nicely, then we stopped, then I figured we'd walk out... pic doesn't show it but he kinda leapt out, and what the pic does show is how totally unprepared for that I was LOL!!!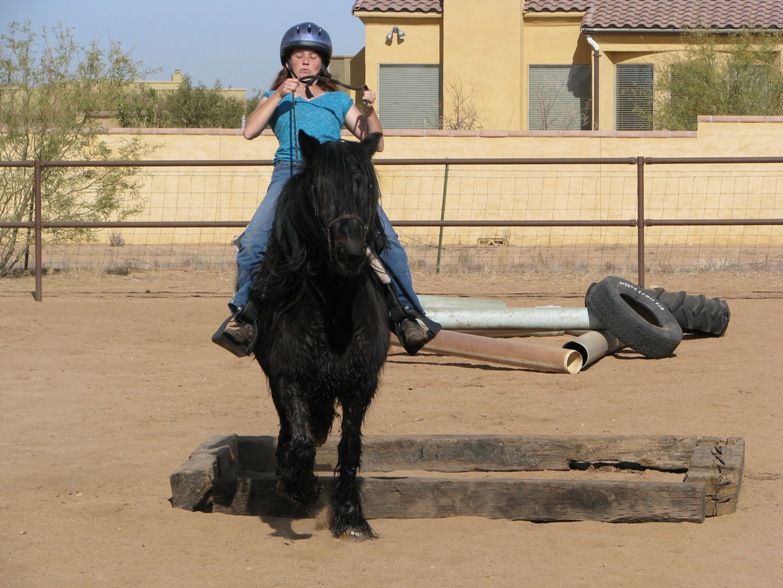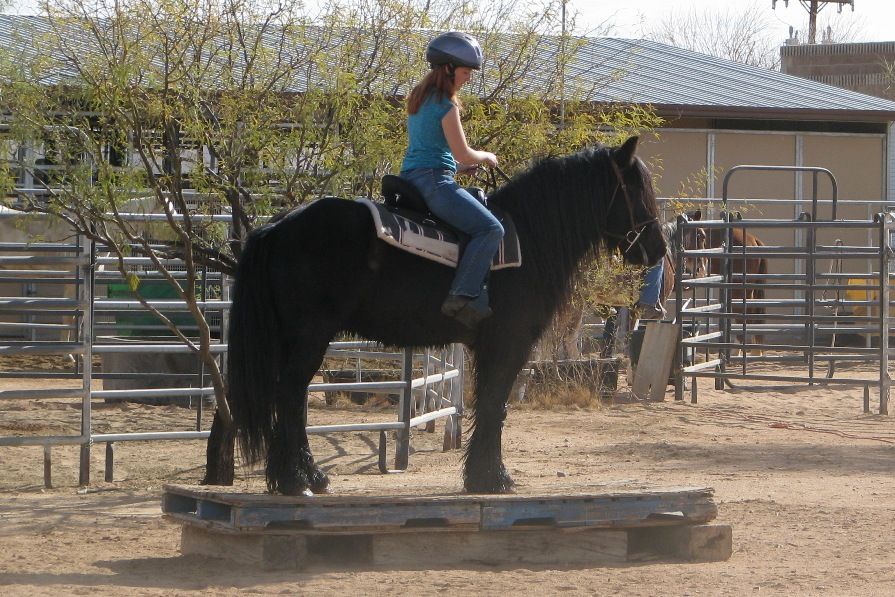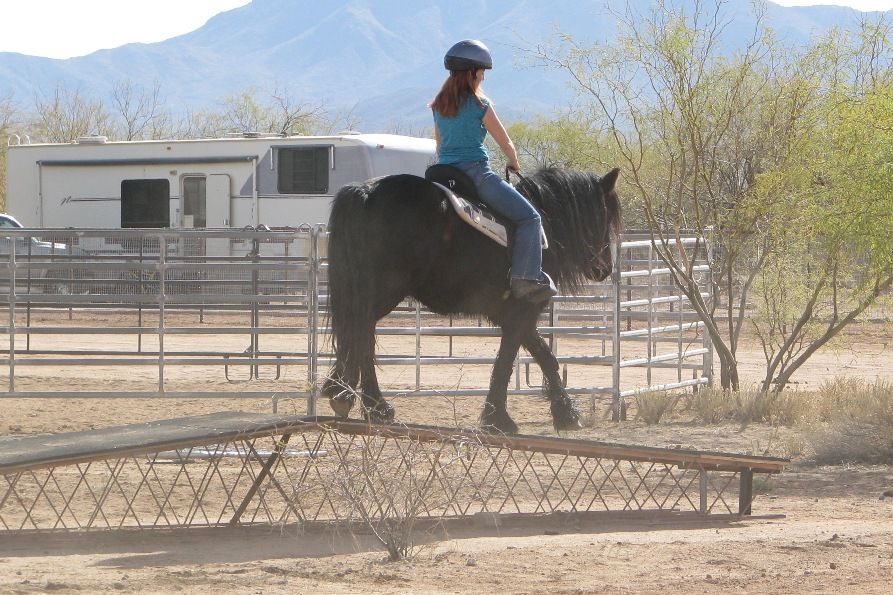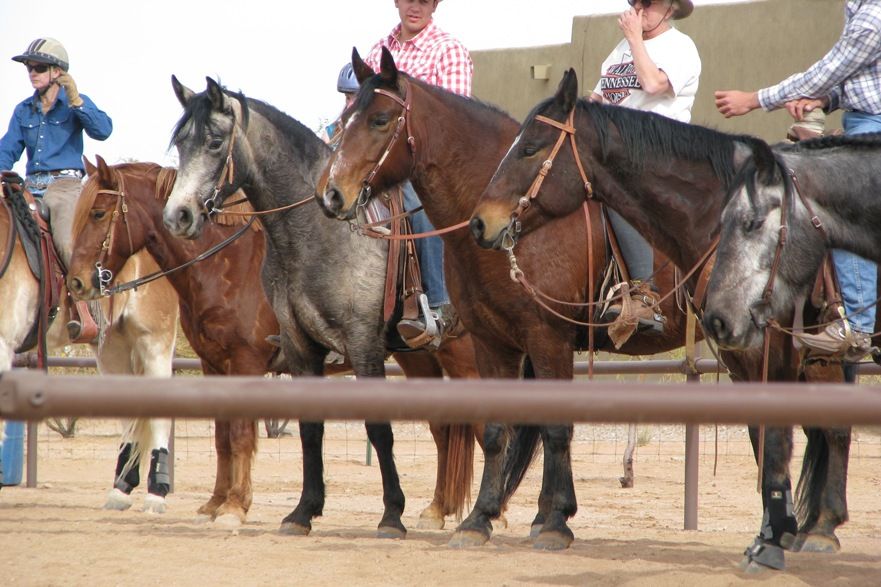 She didn't want to go in the ditch, so we had some help and then she went in on her own just fine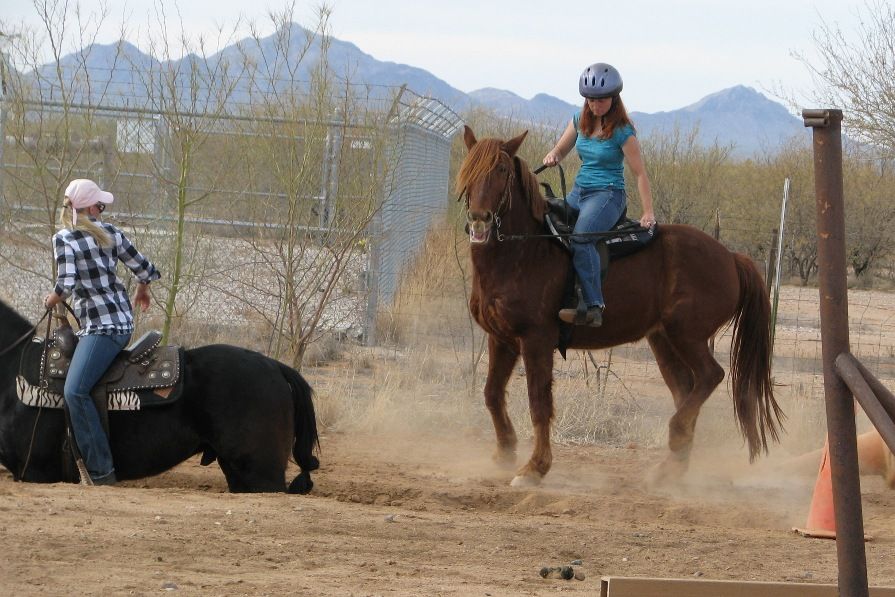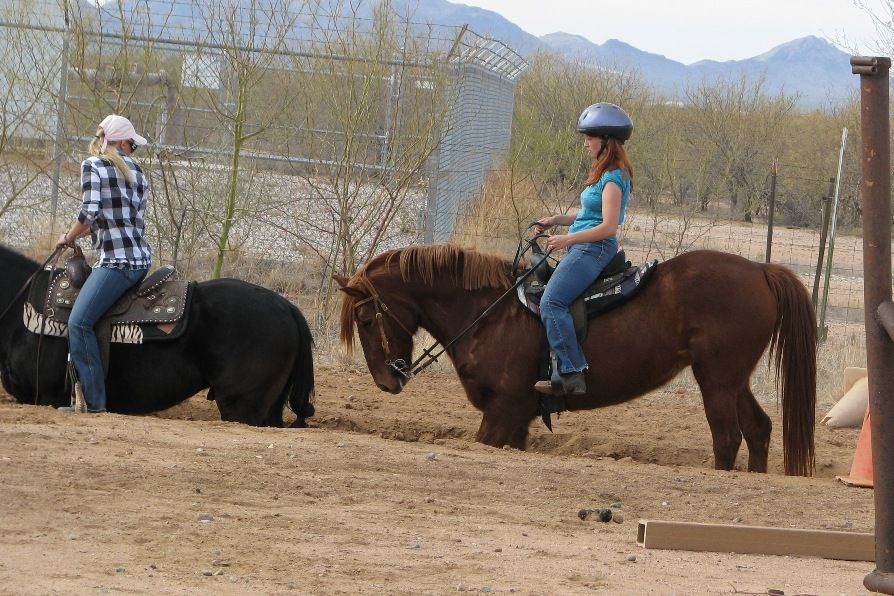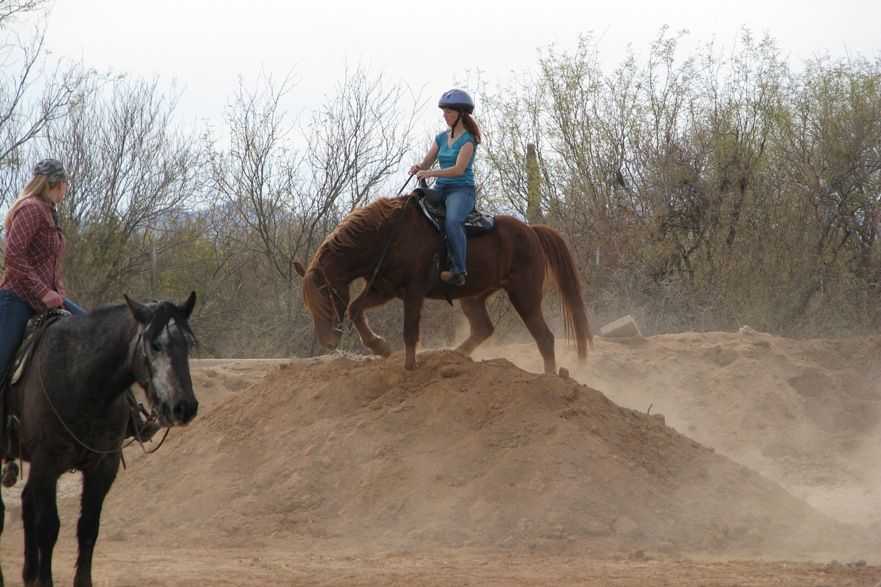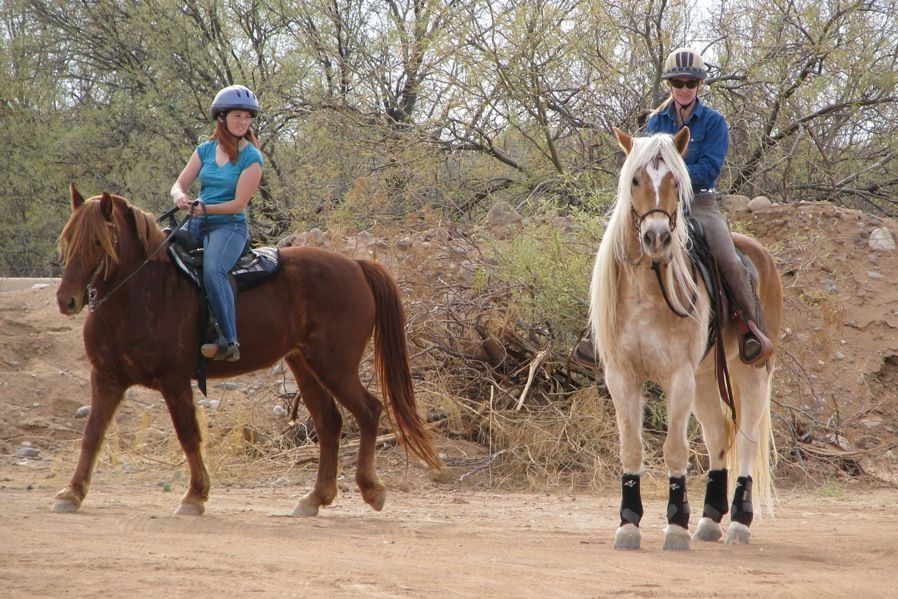 This guy needed help for the water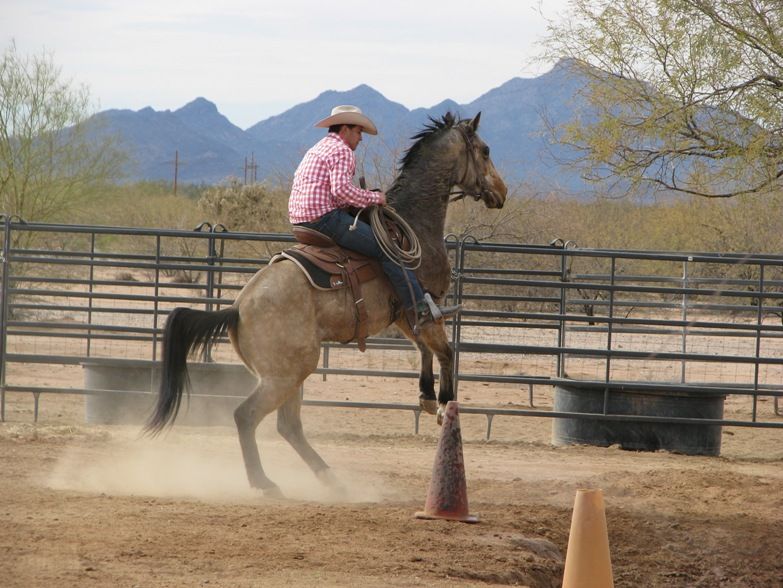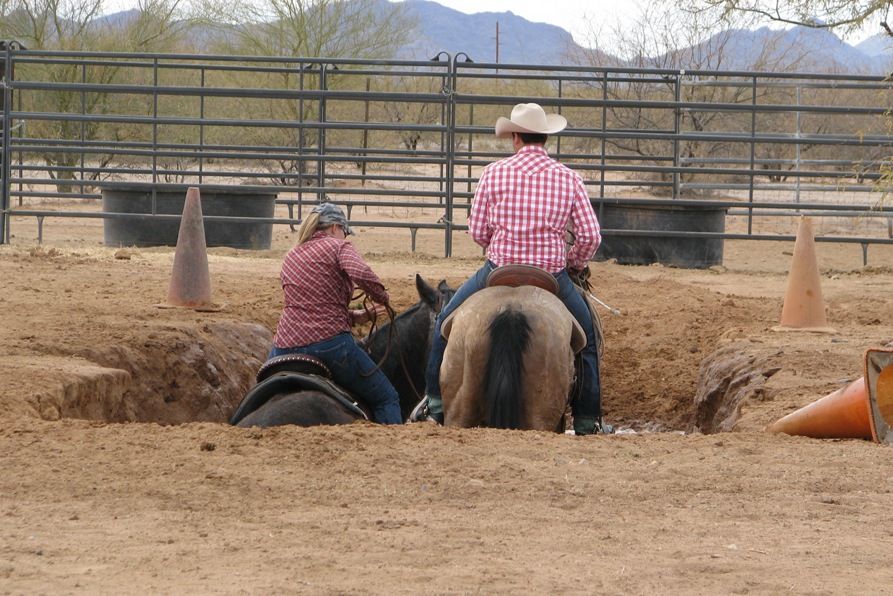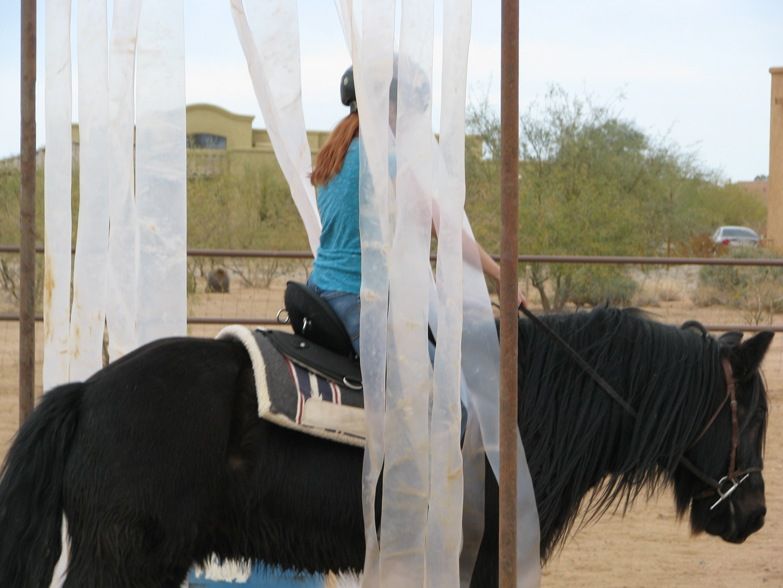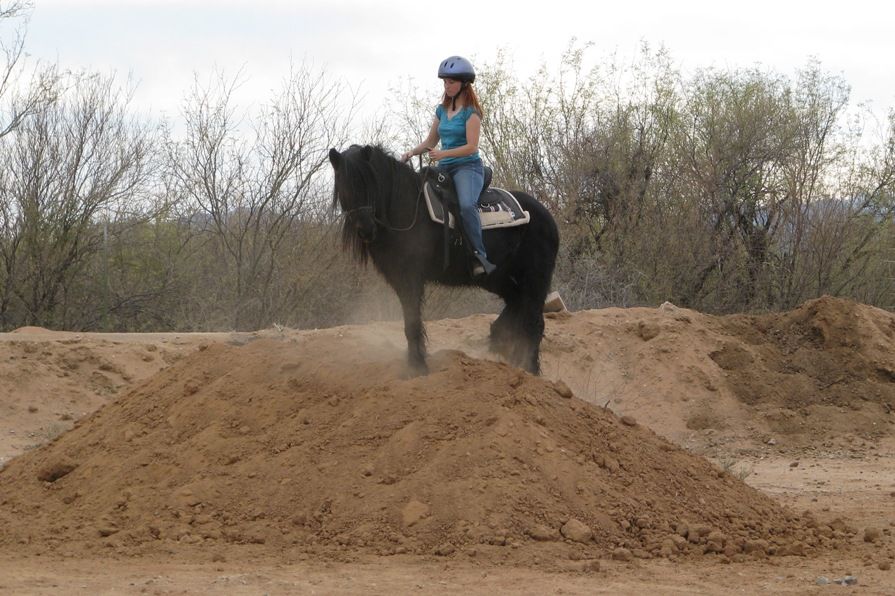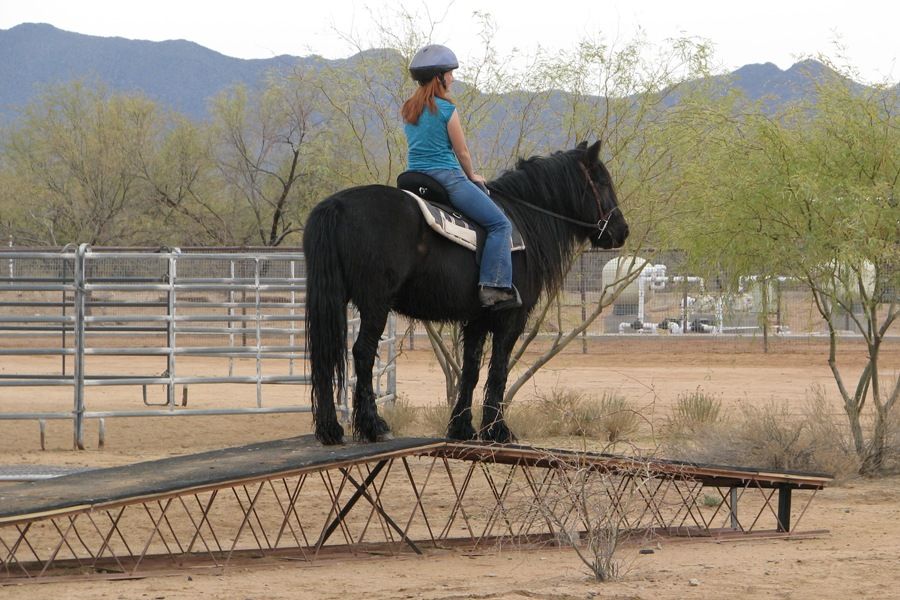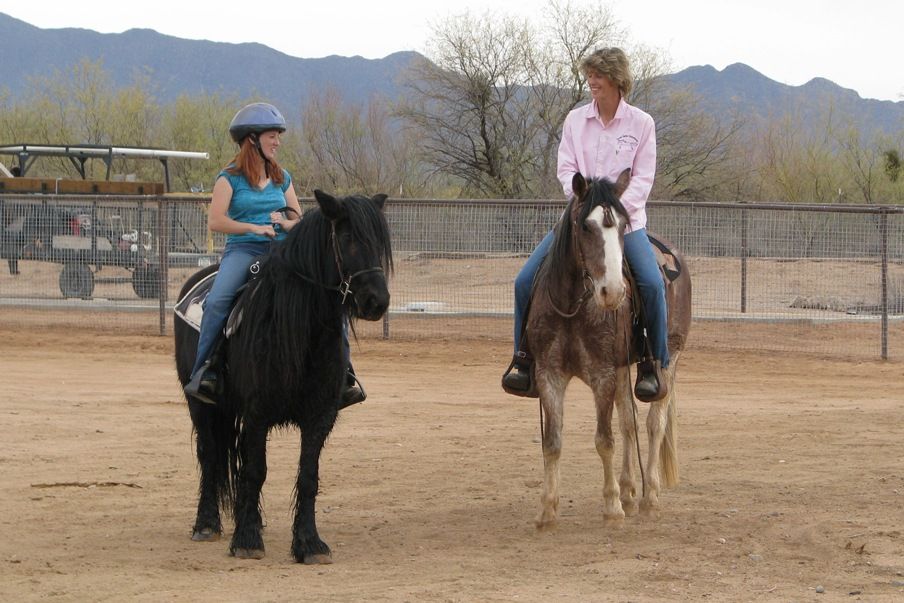 The barn isle had all kinds of spooky stuff hanging down. Harley could care less. Then he spooked at the end haha! Must've been the sun shining on the concrete where the barn door closes (if it had doors)?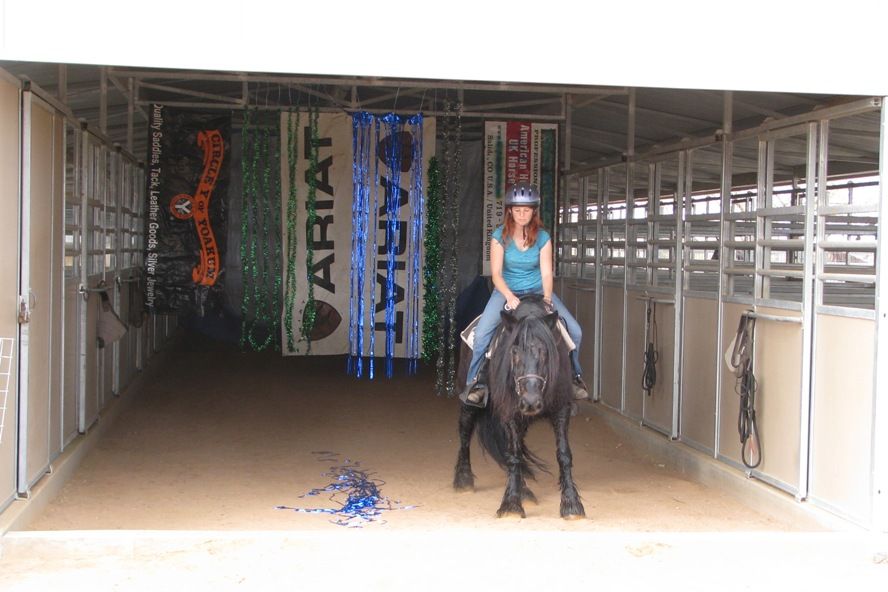 It looks like loads of fun!
That looks like so much fun! I'd love to try a course like that.
Your horses look awesome.
:]
---
I give myself very good advice, But I very seldom follow it
That would be a fun thing to do for a day
Wow, that looks awesome. I have considered applying for that but don't have vehicles good enough to drive that far. Maybe someday when I have a better truck
. Looks like you had a ton of fun. I still love Harley, he is so gorgeous. Looks like you did a good job.
It was soooo much fun! I am so glad I went :) The people there were sooo friendly, encouraging and helpful! :)

My mare Summer wouldn't go in the water, to the point she was shaking. Odd since she would gladly go swimming before I bought her! I think it was the fact that it was a ditch. She also didn't like the narrow waterless ditch at first.

Harley I wasn't sure how he'd do, but he did everything great! Not much phases him :) He wasn't happy backing through the curvy thing, but would do so if he got to walk through it forwards first :)

Too bad they;re 2-2.5 hours from me, they said I can come play anytime. The drive sure puts a restraint on how often I could go! Would be fun to go to Craig Cameron's place when he does the clinic type things or whatever he does besides the actual competition!
That looks SO fun! Bella would love this so much, she loves to be challenged. I LOVE your horses! So beautiful!
---
♥ Gypsy gold does not chink and glitter. It gleams in the sun and neighs in the dark ♥