The black one is indeed a Friesian!
Great pics, gorgeous boys!!
---
Being horseless is the pits!!
Beautiful boys!! and they look like they were having a great day too!
---
There is something about jumping a horse over a fence, something that makes you feel good. Perhaps it is the risk, the gamble. In any event it is a thing I need.

To ride a horse, is to ride the sky
Wow what beautiful horses!
My friend and I got bored so we each drew one of your horses and then put them together haha. We decided we would share it with you. (Hope you don't mind)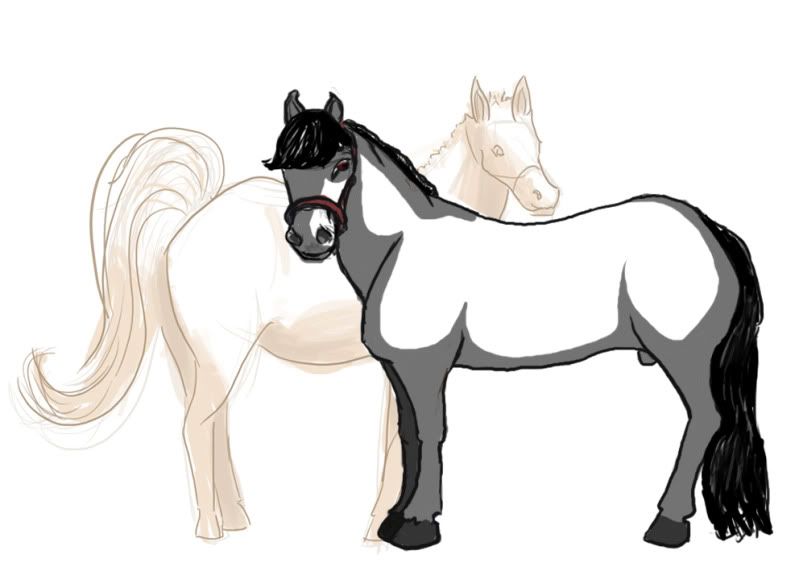 Pretty!!
Your friend did an excellent job on the photos of the horses running around in their wreaths! Love those!
Hylke is Gorgeous!!
Drawing is too funny! Thanks!

Thanks everyone. :) I have been so busy with work and then I got sick. AGAIN, so I've been blah blah blah.

Thanks so much for all the comments. :)