Favorite equine/human photo poses?
---
As someone who enjoys taking photos of friends and their horses but tends to run out of ideas I'd like some from you guys! What are your favorite poses you've seen in photos of people and their horses? Post pictures if you'd like as well!
So far here's a few of my fave poses in pics!
---
Challenge me, Dare me, or even defy me. But do NOT underestimate me...
For on the back of my horse nothing is impossible!
*bump*
Posted via Mobile Device
you look like my friend Meredith, like its scary
---
~Erin~
~I'm an angel in Justin boots. I'm a devil in blue jeans. I'm every cowgirls nightmare. I'm every cowboys dream~
I really like the kids and horses. I like the nicer shots though.
Like this one:
Awww!
Aww. The last one you posted ShutUpJoe is soo cute!
---
There is one principle that should never be abandoned, namely, that the rider must first learn to control himself before he can control his horse. This is the basic, most important principle to be preserved in equitation - Alois Podhajsky
This photo was taken by a stranger at an Arabian Horseshow I compteted at in this .spring, it's of me & my Arabian Stallion Spirit Thyme just after our Country Pleasure Driving class. She came up to me and I gave her my email, she sent me this pic, I LOVE it and had it printed and framed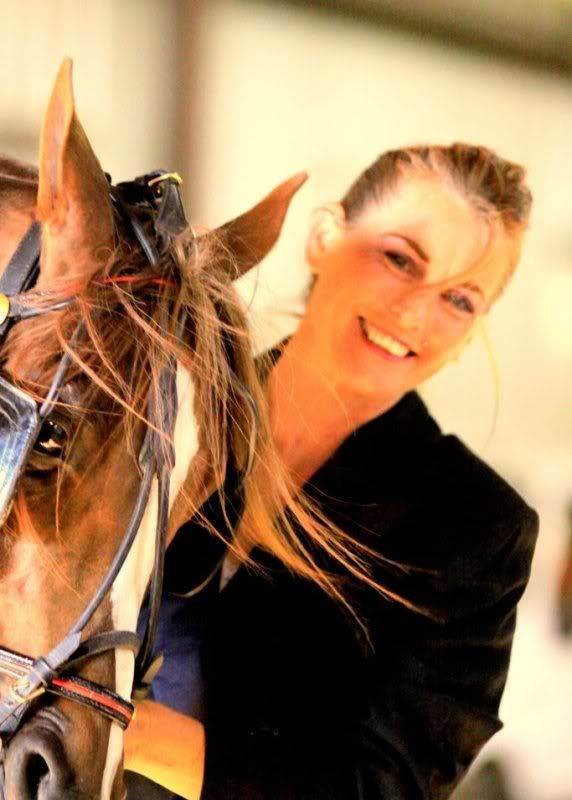 ---
Heather Travis &
Spirit Thyme
AHA National TT & PtHA World Champion