A few Kigers
---
Junior is a silver dun Kiger. Romeo is his friend (another Kiger.) Don't look at the mud...we've been beyond wet here this year.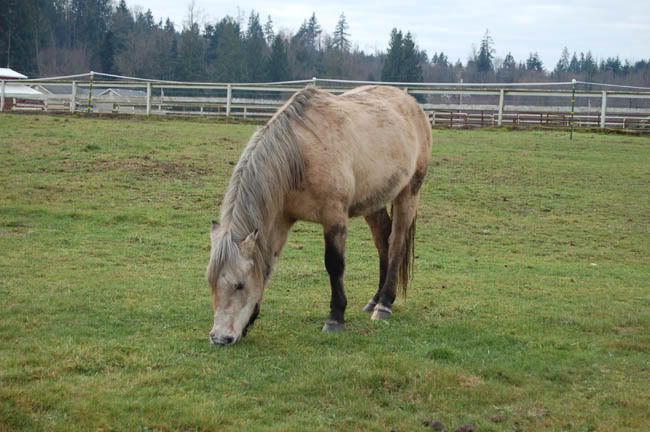 Fancy was born in captivity after her mum was adopted. She's a four year old this year.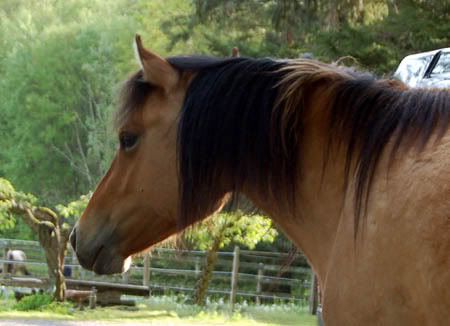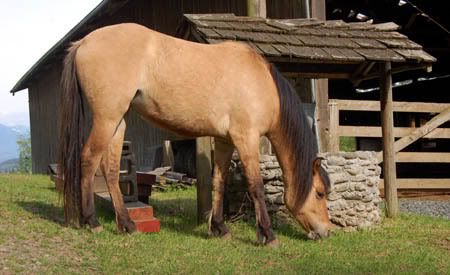 Last, but certainly not least, is Pepper. He's just the sweetest guy! He's beginning to lose his eyesight, so his mamma and pappa bought him a special mask to wear and are giving him herbal suppliments. They say it appears to be helping.
They are really pretty! Pepper is cute!!! I am using a Black horse for 4-h. He is the nicest thing ever!