Just a couple from a club day comp today. It was bucketing down with rain and quite windy, so not such a good day today. He was very tense, I couldn't get any connection through half halts and he was very spooky. But hey, it's all experience!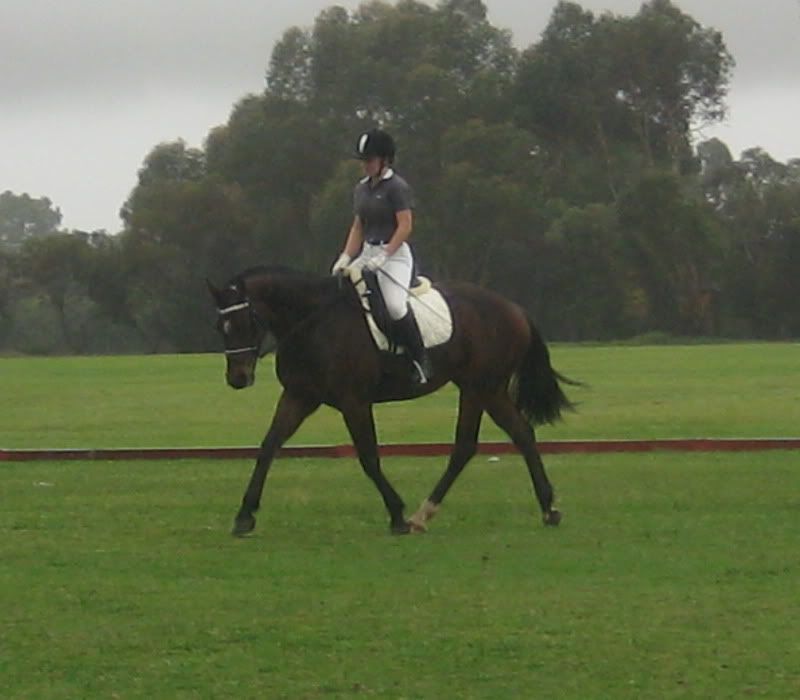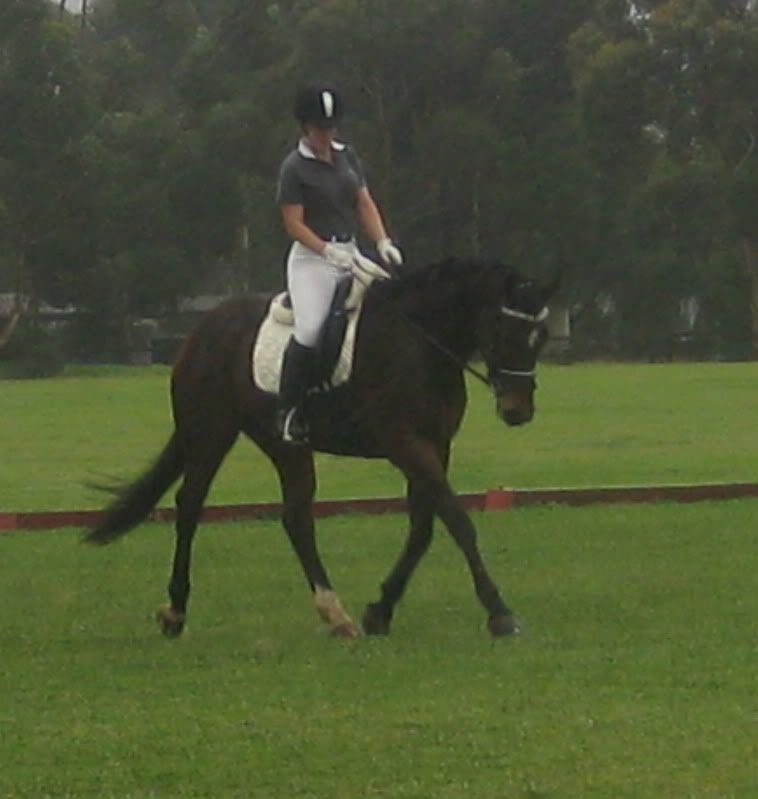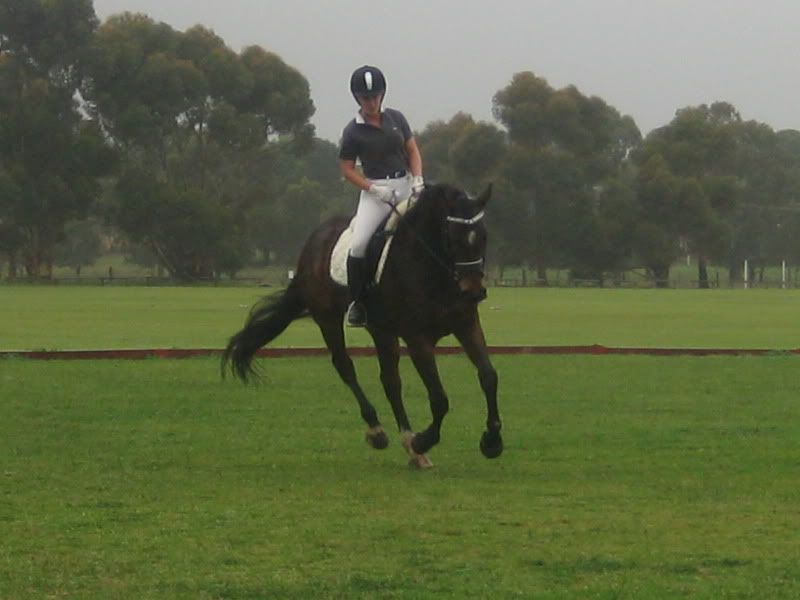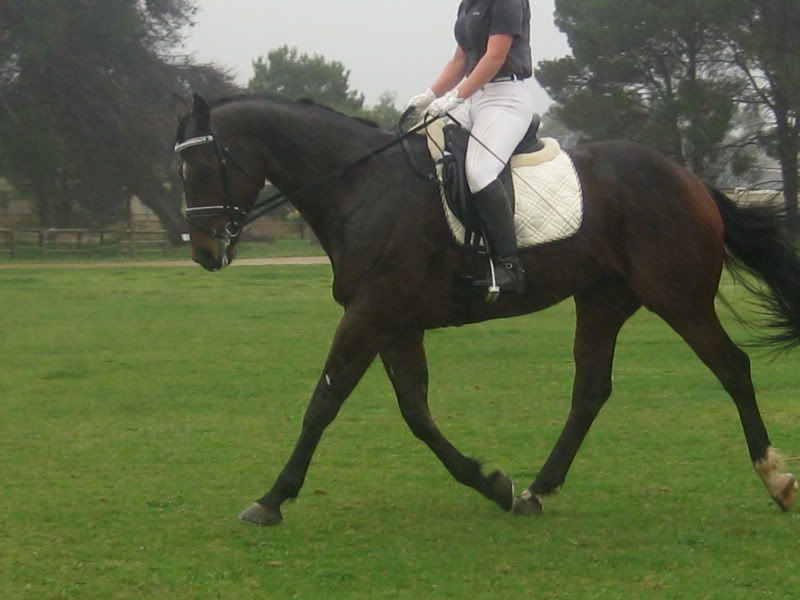 Aw, poor guy. Though if you hadn't told me he was tense, I wouldn't have known because I can't see it in the pix.
Look great!!
---
Cross Country- The act of hurling yourself and your equine partner at a stationary object with poise and grace while attempting to survive...

looks amazing in them well done!
---
To give a horse your heart guarantees a love that will last forever undamageable
You guys look phenomenal together!
You guys are a great pair. I absolutely love the depth of his color. :)
---
"My treasures do not clink together or glitter; They gleam in the sun and neigh in the night."
-Arabian Proverb
Thanks everyone, he's a special little guy and I'm really thrilled with how he's starting to grow into himself, coming from such a nervous horse that could not be pushed at all, to now working at elementary level and getting 8's in his tests when the work still was no where near what I get at home - I'm a very happy mum!!
I can't help but take photo's of him - sorry!
Got a few snaps in his brand new Eskadron polar fleece rug this morning. Poor boy needs a hair cut, he's getting so hairy!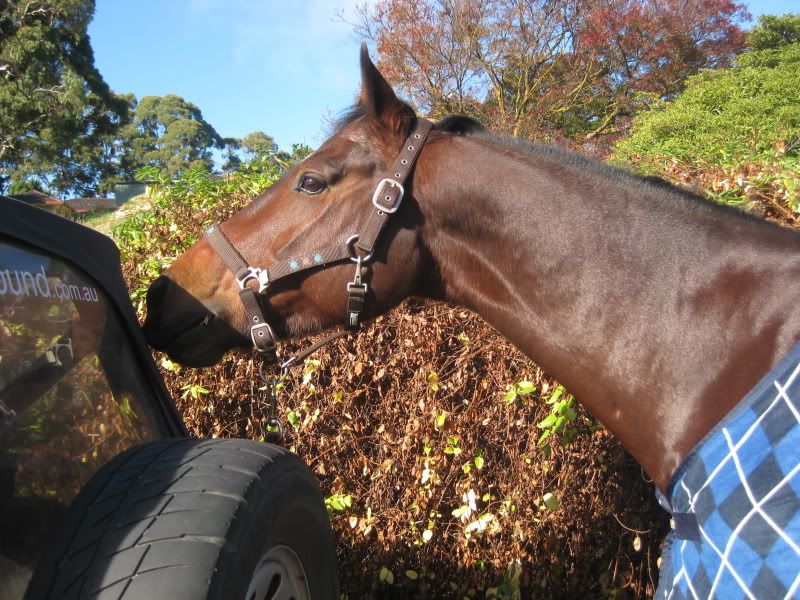 Oh... and we can't forget a naked shot ;)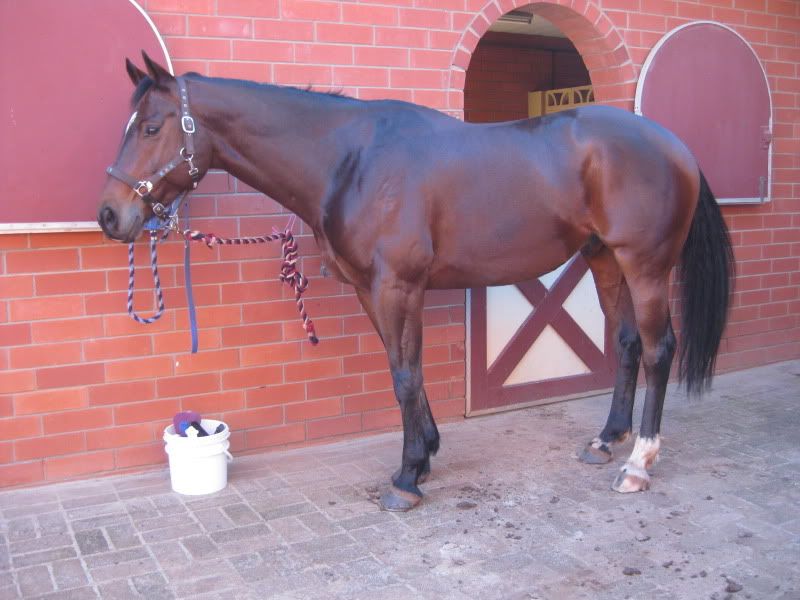 Wow he is one B-E-A-U-T-I-F-U-L horse I am so jelous!!! Good to hear his progress aswell
---
Pocket - 8 yr old, 15.1hh Thoroughbred Mare
~You know you're a horse person when you say 'whoa' to your dog~
He is absolutely beautiful and looks lovely under saddle, great work! WOW that trot is to die for!

Best of luck with him Kayty.
---
All horses deserve, at least once in their lives, to be loved by a little girl.