Few of our horses
---
This is my mare "Pocket Full Of Gold" A.K.A.- Gilley and her last foal Patch. Being her sweet self..... sticking her tounge out at me!
This is my foal "Bucks In My Pocket" A.K.A..- Patch the day he was born (4-6-10)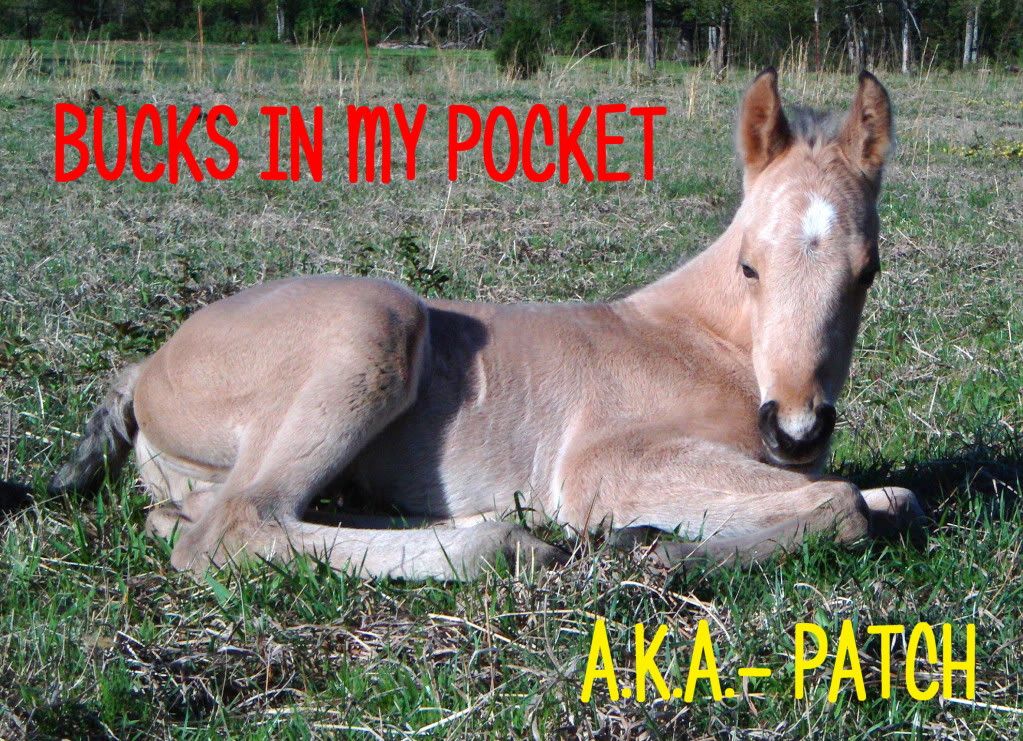 Here is Patch taken a few days ago. I'm hoping to turn him into a halter horse.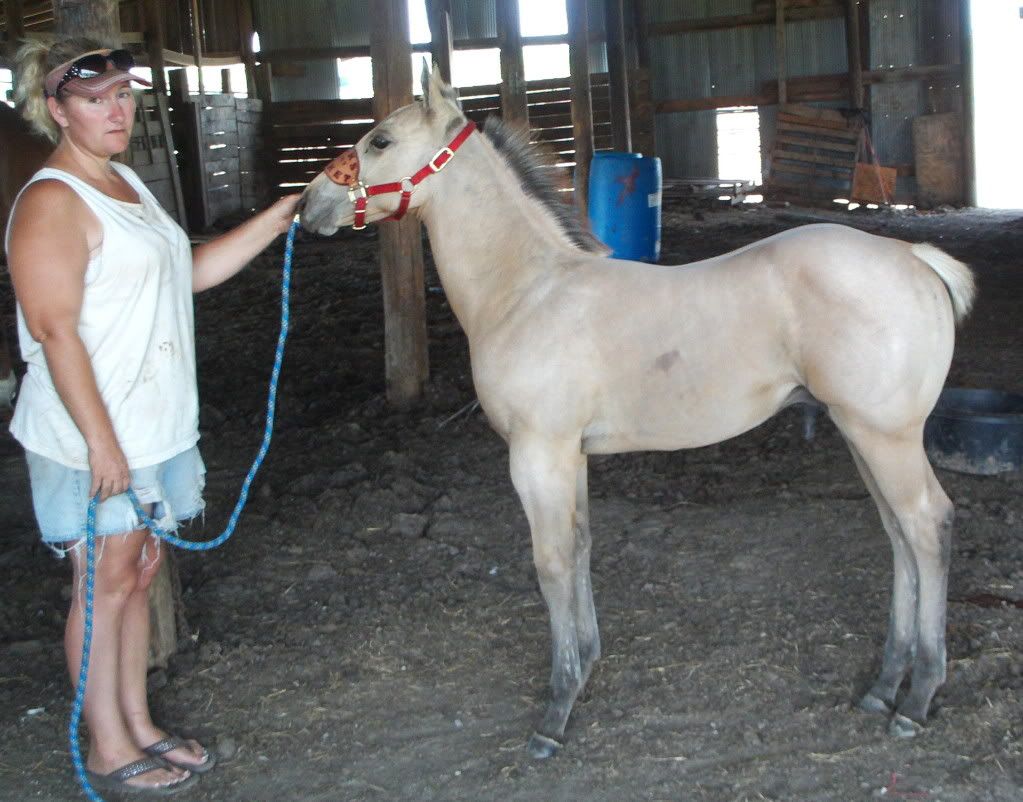 This is "Mr. Leo Gold Bars" A.K.A.- Sweat Pea. She is a half sister to Patch. Both are out of Gilley.
Another of Sweat Pea.
Sweat Pea and her last filly "Ima Double Dipped Doc" A.K.A.- Lil Bit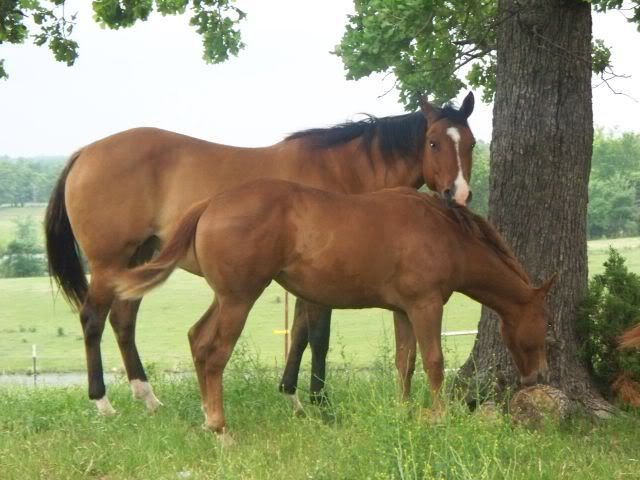 Another half sister to Patch by Gilley. "Ms. Golden Eyed Jewel" A.K.A.- Jewels
Very nice horses! I'd love to see more!
Thank you! My husband and I manage a ranch so we raise our horses for that purpose. My motto has always been.... "life's to short to ride an ugly horse." LOL
---
Brandie
Green Broke
Join Date: Oct 2009
Location: Witbank, South Africa
Posts: 2,681
• Horses:
2
Lol meanie! Im joking. Your horses are simply stunning :) I have a mare who's name is Traces of Gold :)
---
Every girl wants their own LOVE STORY, I found mine... :)
gorgeous horse =) Patch is adorable.
Nice looking group you've got there
---
"The ideal horseman has the courage of a lion, the patience of a saint, and the hands of a woman..."