Few pictures from after our trail ride yesterday :)
---
Went on a small Trail ride yesterday evening with my sister in law and brother. The fiance didn't want to come so Secret had to stay home :(
I rode my "poneh" Winter. Steph ( Sister in Law) rode her mare Blue Eyes. And my brother (Lewis) rode his new "Poneh" (who is the biggest horse on the place LOL) Trigger. Trigger is a 5/6 year old Palomino QH gelding. Hasn't had any training other then being "broke" by some people I just don't care for. He just got him Thursday...This is his first trail ride ever and he done pretty good. Definetly not kid broke though Haha..  
Here are a few pictures I got when we were done and I remembered I had my cell with me LOL so they are poor quailty but cute none the less haha  
Steph and Blue Eyes, me on mWinter.  
And Winter gave a few "Pony rides" when we got back. All of the following kids are Stephanie's and Lewis'..Minus 4.. They were in the house.. Yes they have 9 haha
Kendra and Winter.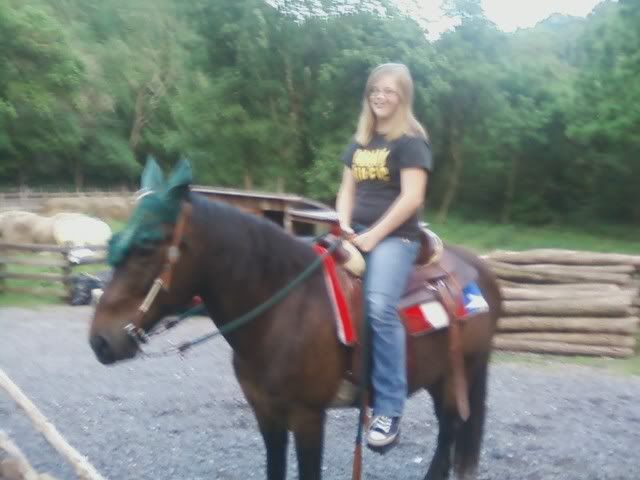 Krista and Winter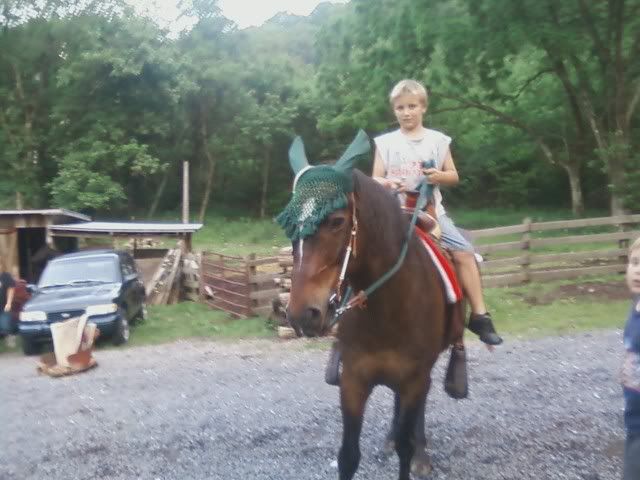 Devon and Winter (him and Dyllan are Twins)  
Dyllan and Winter.
Gina and Winter.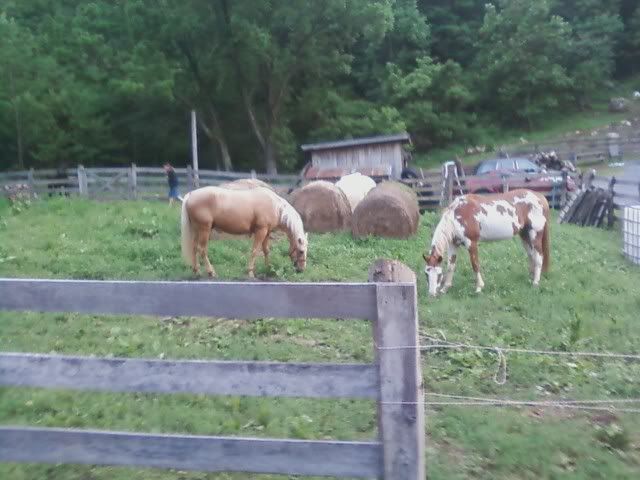 Trigger and Blue Eyes being turned out when we got back.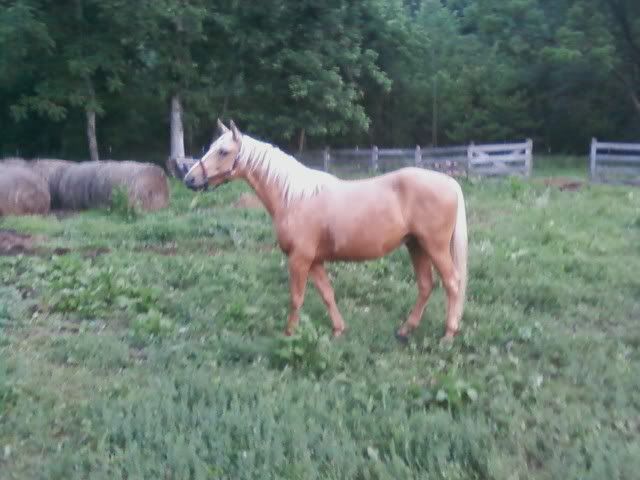 Trigger such a pretty boy..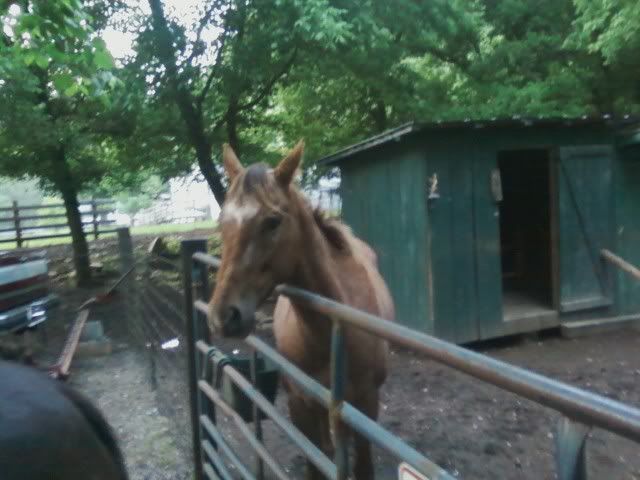 What was waiting on me when I went to put Winter up haha A not so happy Secret LOL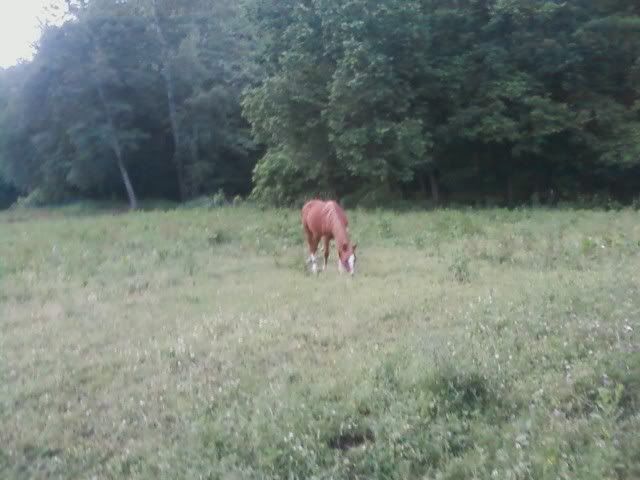 And Kachina was really phased by being left behind :)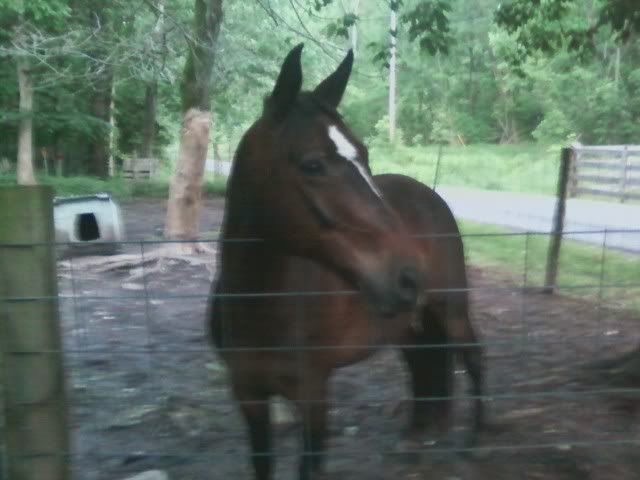 Winter when I was going down the road.  
And my beautiful Momma laughing at how dirty I got riding (it had been raining and thus making everything muddy LOL, she has cancer but is now doing somewhat decently and was having a good day, I cherish each and everyone of those I get).    
And just because she is so HUGE, my uncles VERY preggo's registered TWH mare :)  
---
Blue Eyed BLY~ 2/3/03
Calico Sonny Stockman x She's On Cloud Nine
Are my pictures that horriable? LOL
---
Blue Eyed BLY~ 2/3/03
Calico Sonny Stockman x She's On Cloud Nine
Not at all! I feel for that preggo mare. Being huge with a baby sucks. She looks like she is enjoying herself more than I am. What a pretty face.
Beautiful horses! Sounds like you all had a good time.
I love the photo of Secret, she certainly has that "Care to explain yourself?" look on her face.
Lovely photos!
Haha thanks.. I took Secret out yesterday and left Winter and he looked like I ripped his heart out :( Them two are rotten LOL
---
Blue Eyed BLY~ 2/3/03
Calico Sonny Stockman x She's On Cloud Nine