A few pictures of Zeus from today. :]
---
Hopped on bareback today and w/t/c around.
Only got pictures of us walking around but it's better than nothing right?
Enjoy!
Zu-zu!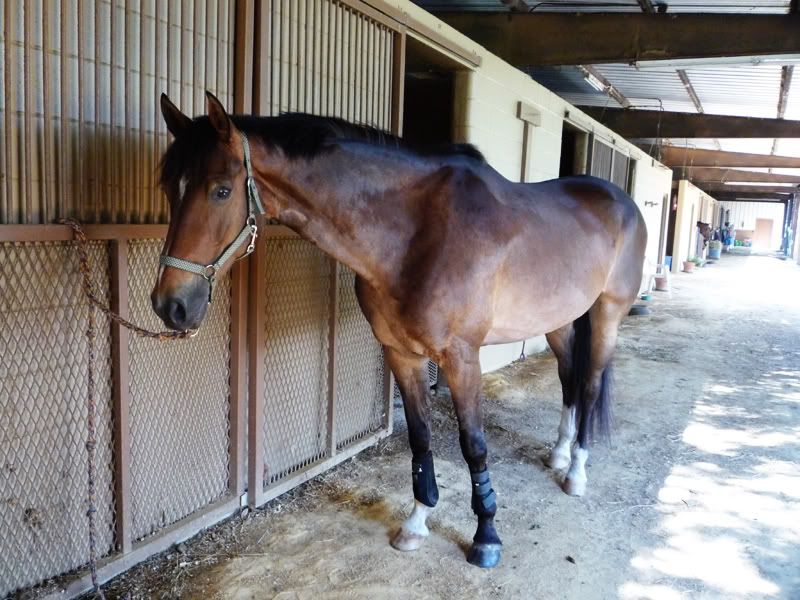 Closer.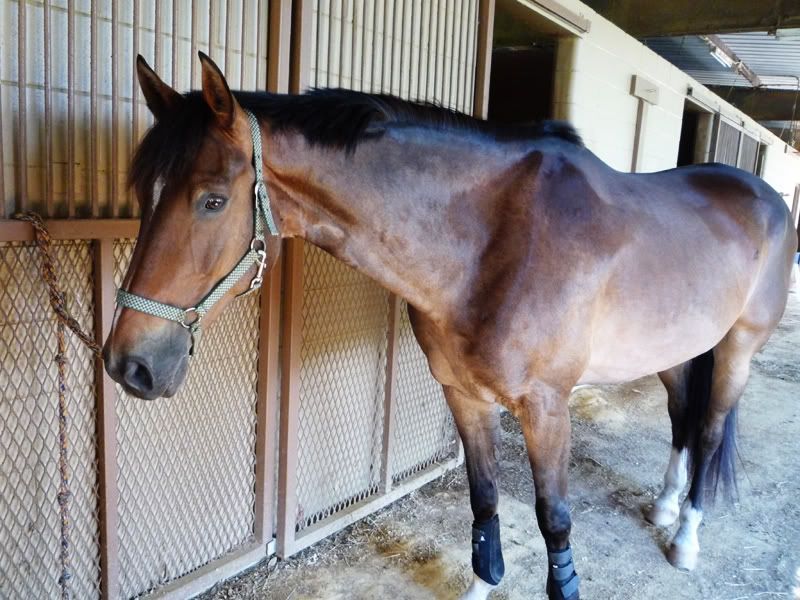 D'awwe.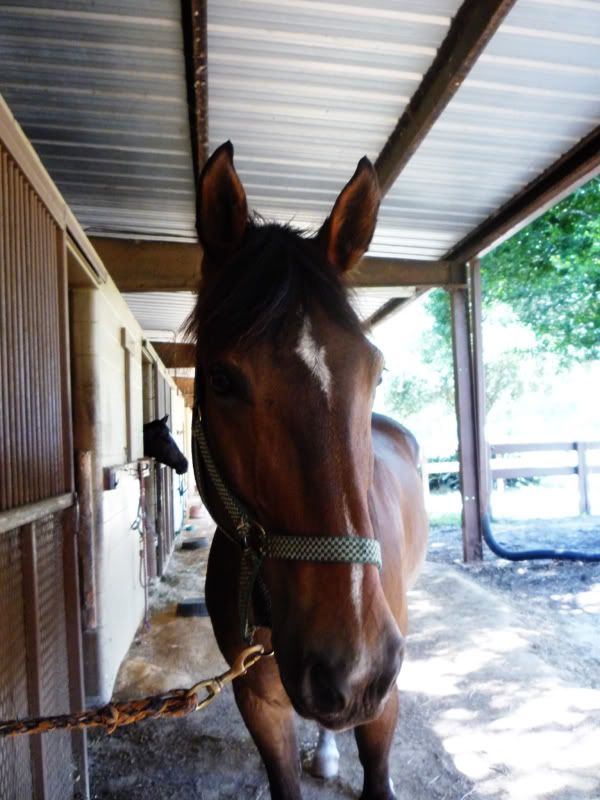 He's bored now, ha ha.
His neighbor Mack Murphy. He's a cutie.
He was staring at the camera. Typical.
In between trotting around.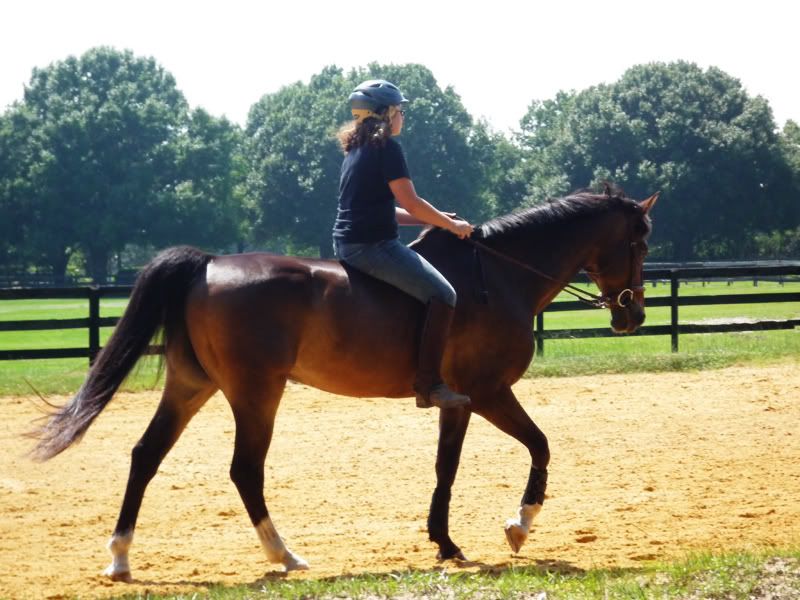 In the hunt ring. Ears forward!
I was about to pat him, ha ha.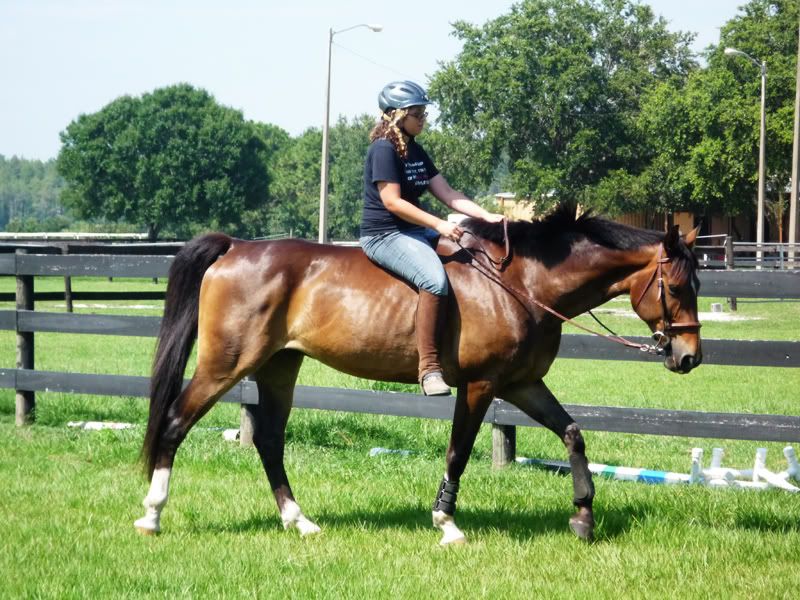 And that's it. I swear I'll get more next time!
---
I give myself very good advice, But I very seldom follow it
---
Last edited by Gillian; 06-22-2009 at

06:33 PM

.
Aw, he is gorgeous. He looks like a really nice ride. :) Is he kinda narrow through his back?
---
Always remember that feeling of looking at a big, open country over the ears of a good horse, seeing a new trail unwind ahead of you, and that ever-spectacular view from the top of the ridge!!! Follow my training blog:
http://robertsontraining.blogspot.com/
Yup. He's kinda narrow all round. His TB side I'm guessing. We're actually trying to put a little bit more weight on him right now too. :] And he definitely needs some muscle. But he's only just getting back into being ridden regularly.
---
I give myself very good advice, But I very seldom follow it
Banned
Join Date: Dec 2008
Location: At my house, or stable, duh!(Michigan)
Posts: 2,479
• Horses:
3
he's such a grogeous horse
If he goes missing...don't come looking here!Lol! He's so gorgeous! I love his soft kind eye!
---
"The ideal horseman has the courage of a lion, the patience of a saint, and the hands of a woman..."
Thanks! He is the sweetest, kindest horse. And I just realized... the boots are on wrong. The buckles are supposed to be in the front.
Fail on my part. Ha ha. I do that all the time! So I usually check them again before I ride. Oh well.
---
I give myself very good advice, But I very seldom follow it