Finally have pictures
---
It's not too often I have someone to come and take some pictures, and it is said that they speak a thousand words. Like what are you doing with your hands?? LOL.... Anyway thought I would share. We were just putting around. I don't profess myself to be a great rider and I'm a work in progress with Mocha who is just turning 4. We mostly do trails but I decided to get working in the overgrown arena this week.
Trying to fence mount but realized that the boards were pretty rotten and wouldn't hold my big butt.
Working on the stop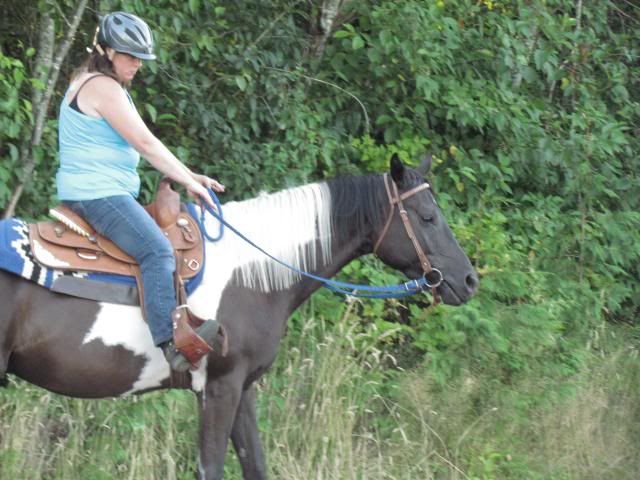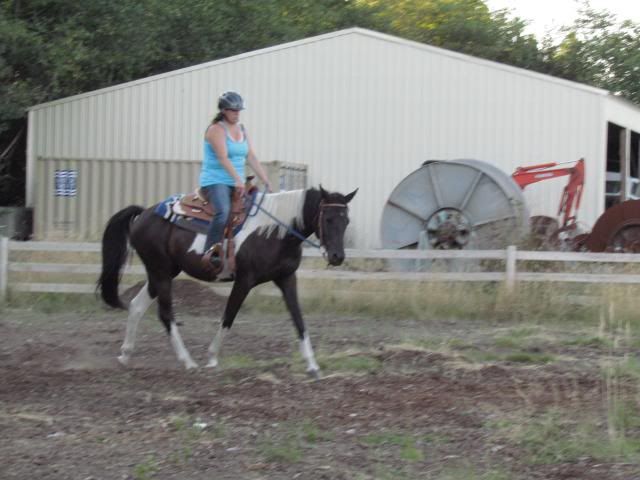 He is such a willing horse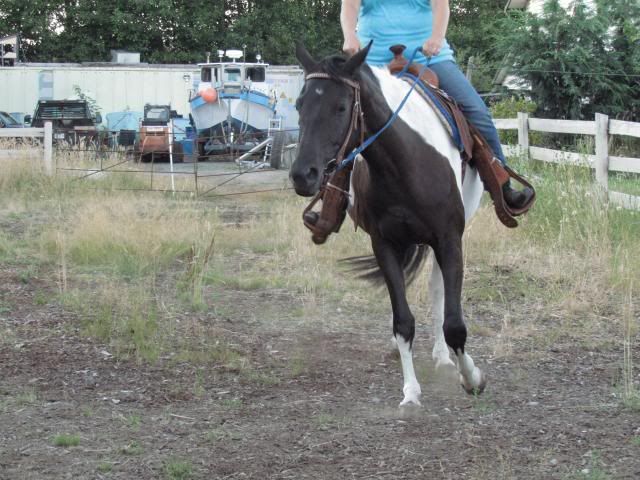 Working on the long and low with release
I was definitely sweating more than he was.
---
Last edited by Mochachino; 07-31-2013 at

02:54 AM

.
What a cute looking mover! Love his color!
Posted via Mobile Device
he looks like one of those very forgiving horses
I just love those!
Thank you for sharing. I enjoyed looking at your pictures.
---
Sometimes I wrestle with my demons.
Sometimes we just snuggle.
I credit the trainer that he came back from. He has an excellent temperament and is a very easy going horse. I've had him since he was 8 months old.
Very nice pictures of your horse
love his coloring
---
Country Woman


Looks like he would be a great HUS horse
very nice, Love the long and low photo!
Great pics, handsome horse!!
---
Being horseless is the pits!!
Thanks not sure what I am going to do with him. His dam is a great jumper and Mocha loves to jump, but I think we are going to stick with western for awhile. I really want to learn some reining and some barrel patterns with him. Nothing serious, just to learn something new and have fun.