First Horse and Mustang in One!
---
This is "Thor" - who is in need of a more unique name, so if y'all could help with that, it would be muchly appreciated - my first horse. He's... I don't know how tall he is. I'm 5'2", and his back is just an inch or two shorter than me. Massive Mustang.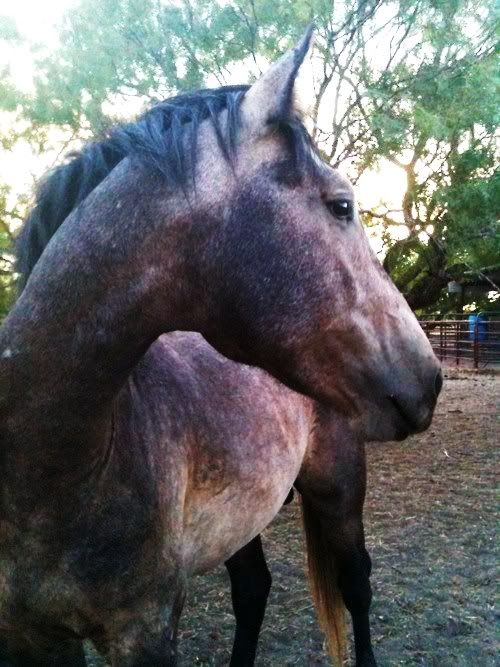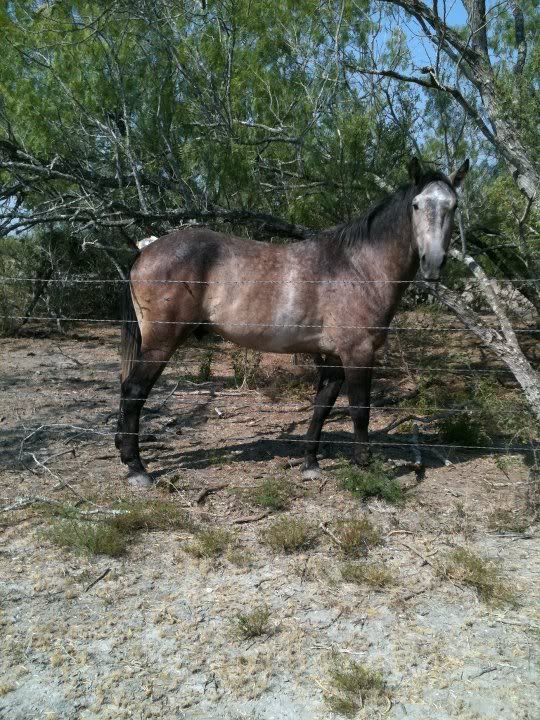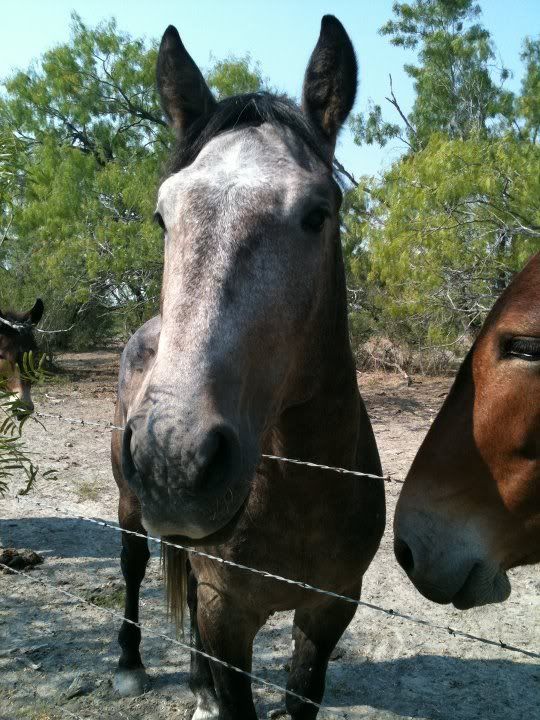 The last picture is the day I got him saddled and had a lead on him. The first time he'd ever had either one of those on him in his entire life. He's a quick learner, a little stubborn, and can run like the freaking wind. Love him to death.
This is my first horse and I'm beyond blessed to be partnered with such an amazing creature.
I just thought I'd gush about him a little bit. :]
First off, howdy and welcome to the forum
. Thor is a very nice looking little guy and a gorgeous color to boot. I consider "Thor" to be a relatively unique name, I've never seen a horse named that before
.
Haha, well maybe Thor is a great name for him, then. He's a unique Mustang, that's for sure. :]
wow isn't he a stunner :) I love his name. not going to lie. it suits him.well seize and colour wise anyways. congrats on your first horse! im sure you'll have lots of fun with him. and welcome to the forum
---
Beauty is not diminished by those who refuse to see, hear,feel or in any way sense it. If you refuse to see beauty its you who is weakened.
Pretty guy. I sure like mustangs a lot. They are such handy little horses with unbeatable personality. How bout naming him after an Indian tribe?
Haha, well, I think Thor can be his ranch name, but when I go get him registered somewhere, I'll tack on something special, once I figure out what to tack on. :]
Congrats on your first horse. I just got one myself earliar this year! Good luck with him and have fun!!!
Posted via Mobile Device
Thanks so much! He's my first horse and it'll be the first time I've ever ridden, too! I'm really nervous about it, even though he seems to know that I'm not going to kill him by putting a saddle on his back. He's such a smart horse. I just hope I do right by him. Both of us are so inexperienced, yet we feed off of each other. It's great.
I like Thor. Very cute name and it suits him. I love his coloring. Does he have the freeze brand or no?