First Horse Show With My Mare!
---
So, about a week ago I took my mare to our first show together. She has shown twice with a friend and did well. I haven't shown in nearly 10 years, I've had two kids, and I suffered a bad accident falling off of this horse just over a year ago. So this was a BIG deal to me. It was just a simple all breed show. Nothing too crazy. We have A LOT to work on, mainly my overall position and getting her to relax and feel comfortable in the ring. We had a lot of lovely moments, and a lot of not so lovely moments. This class had 10 other riders, and she thought she would become a race horse and threw a temper tantrum when I said no. Didn't place (didn't expect to), but had a lot of fun nonetheless! My husband and mother in law got a few great pictures. My barn owner did a video of it, but to be honest I'm a bit too embarrassed to show it (it amplifies our issues significantly and I don't really want to deal with critiques on it). So enjoy some of my favorite pictures from the show :)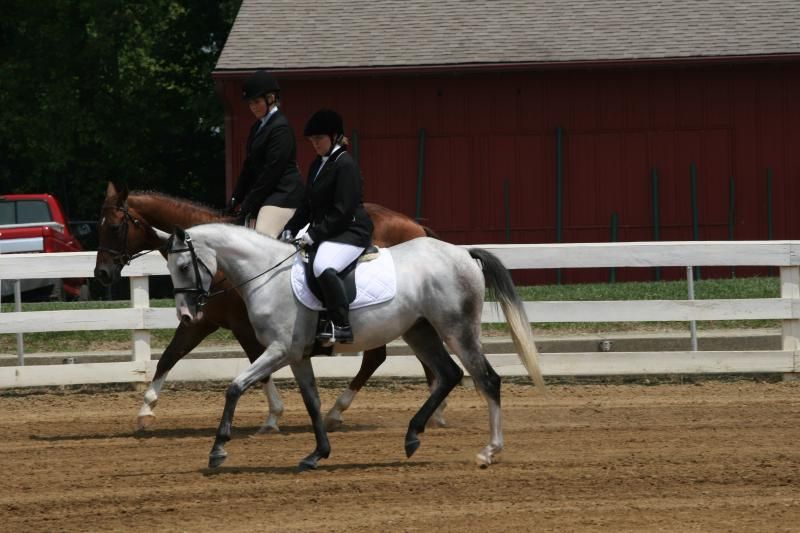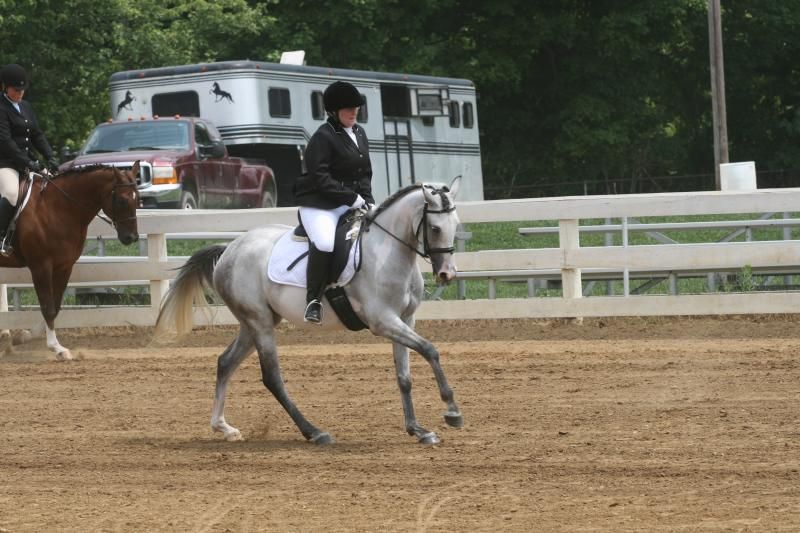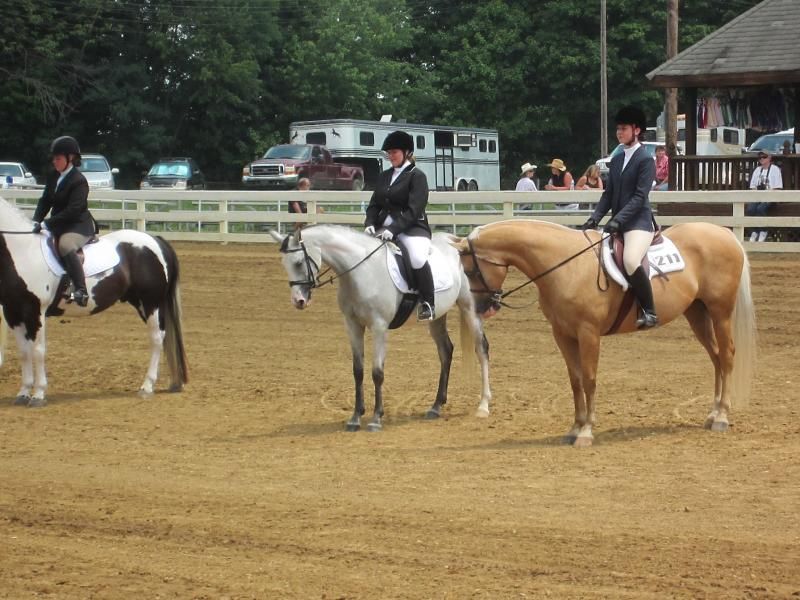 Not bad for a horse I have almost totally trained myself, in my personal opinion of course :)
you look great together :)
---
I play games with Hulk and a fire breathing dragon.. Love it.
sWEEEt! you look pretty darn nice to me. I know how it is with photo vs video. i have some cute photos of me on Z that make me look pretty good. watch the video and the whole story comes out!
I'm glad you had fun! Plus, you gained some experience of the show ring which is absolutely priceless. :)

You and your mare look great together!
Thanks guys! She's a fun horse to ride in general, and at shows she seems to really like competition! We're showing again at the end of the month in our local fair, which I'm SO excited for! We're hoping to make it to one Dressage show before the year is up, but time (and training) will tell if that is a possibility or not! She had a week off to recoup from the show and just enjoy life before I pulled her out last night for an easy ride :) I seriously expected some fireworks with the mix of a nice break and the cool temps, but she acted like a well broke horse! I'm just so tickled with her!
She is such a cute mare! You two do look very nice together and those are some fantastic photos!
Looks like you had fun. Well done!
---
Sometimes I wrestle with my demons.
Sometimes we just snuggle.
Thanks! I had a blast, but I almost always have fun riding that mare :)