First Ride Since Knee Surgery!!
---
I am almost bursting at the seams I am so ecstatic!! I "rode" -- haha!!
Linda, my lessee, lunged Denny first and got on him just to test the waters.... as you can see, he was a complete dolt. He's usually not like this on the lunge line, but he was very full of himself; it's the warm weather and the shedding and all that stuff. Yay spring!!
Anyways, so he was a bit of a dolt on the lunge and was quite spirited for Linda while he was under saddle for her. I insisted that I get on, though I was a tiiiny bit nervous. Tweaked the knee on the way up, but it felt SO good to be back in the saddle - oh my gosh. I'm still on cloud 9.
Denny, the saint that he is, wouldn't walk forwards for me. I had to KICK him to go forwards! He walked like he was on eggshells, one step at a time; it was SO cute!! Linda was laughing at how careful he was being - his ears were fixed on me and just step-pause-step-pause-step... oh I love that horse SO much.
Pics!!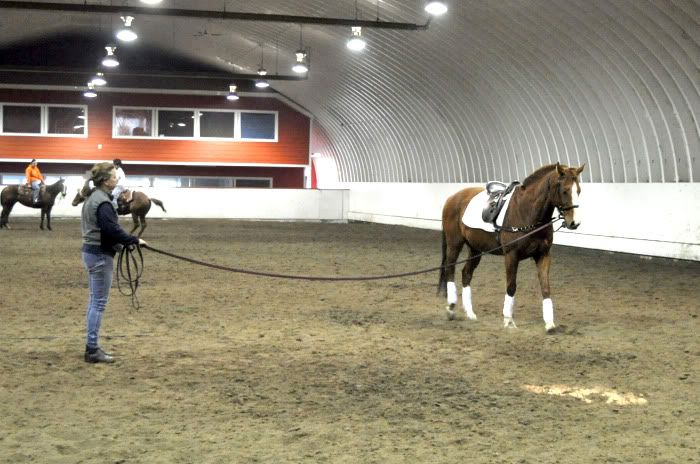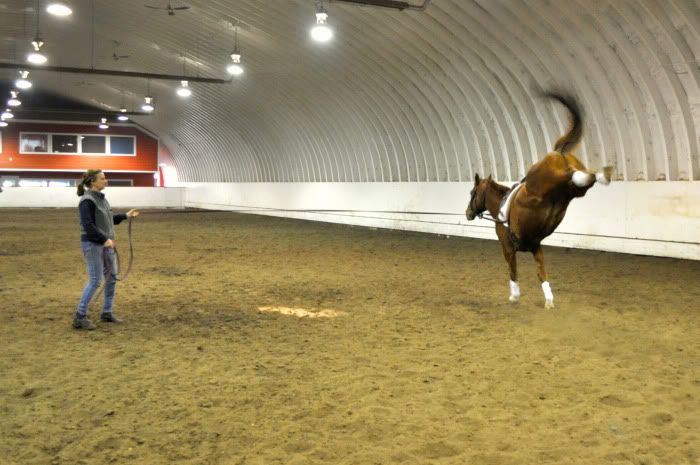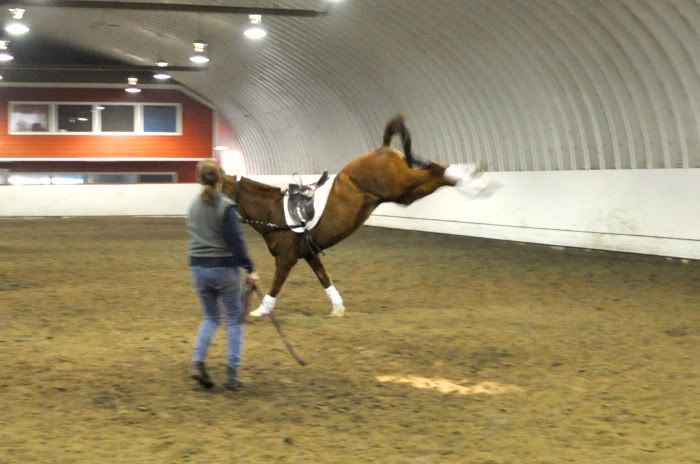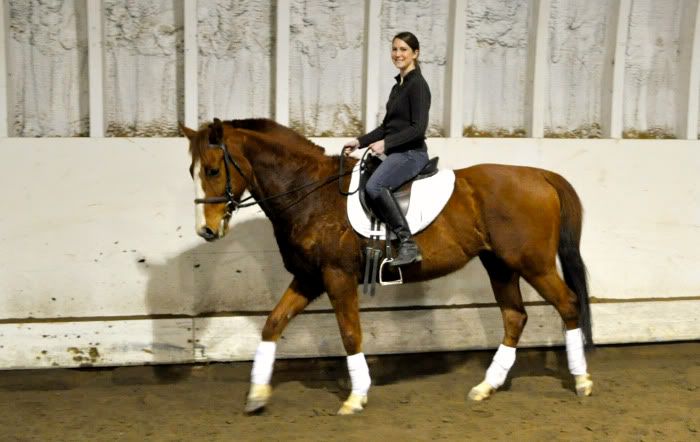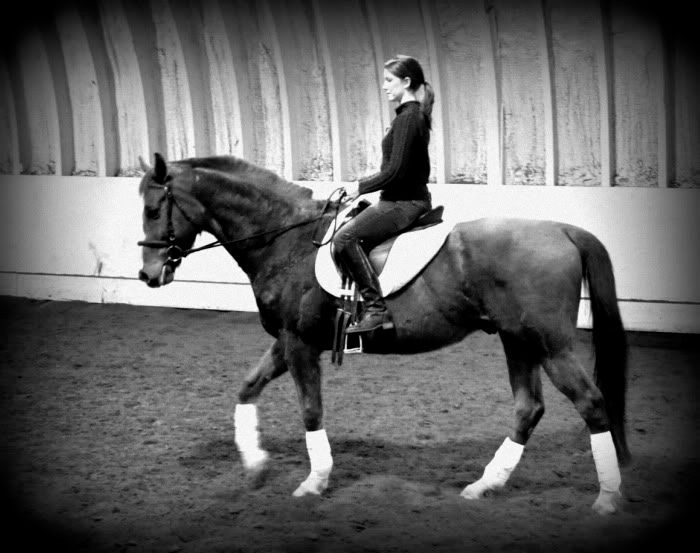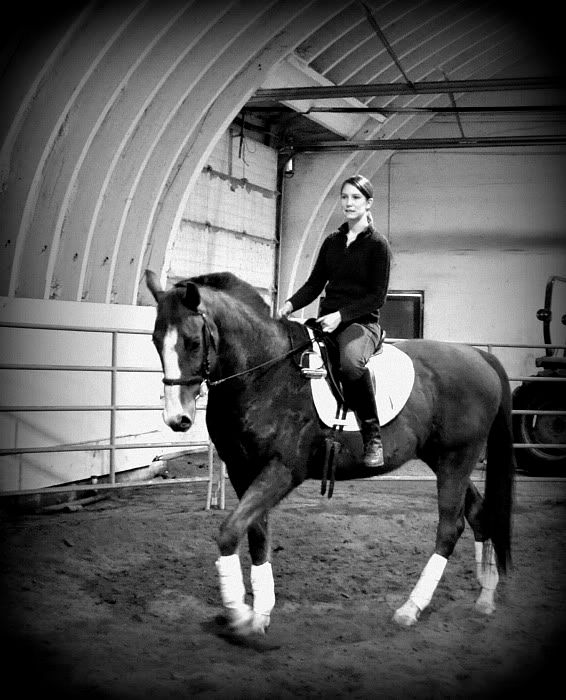 ---
The lovely images above provided by CVLC Photography cvlphotography.com
Congrats on getting back in the saddle. You look sooooo happy!!!
yay allie! denny is such a handsome boy.
---
quarter horses.....simply the best
Nice arena! great riding pics as well. Will be nice to see riding photos when you're riding fully again.
Cheers!
Aww congrats! Haha he is so funny. :)
---
-Horse racing is my passion-
Athena:15y Palomino QH & Shirley's Brittney:8y Bay OTTB
Congrats! Glad you got to ride, he looks so well behaved!
---
passion is when you put more energy into something than is required to do it. it is more than just enthusiasm or excitement, passion is ambition that is materialized into action to put as much heart, mind, body and soul into something as is possible. // <3 starlite - dream - lady - georgia
Right on, he looks awesome in his white boots!

It's funny seeing you in a dressage Saddle.
Thank you everyone!! I am just grinning from ear to ear!!
---
The lovely images above provided by CVLC Photography cvlphotography.com
Great pics, and congrats on getting back in the saddle!
---
Grooming - The fine art of brushing the dirt from one's horse and applying it to your own body.