First session in a new bit!
---
I 'bit' the bullet and decided to try Spighi in a Baucher rather than his usual loose ring French link, to see if it would help in his constant desire to ask me to hold him upright.
He felt really good, a little tight over his back but the response to the bit was very good. I've got a week until the Spring Dressage Championships so will stick with the Baucher for this week and through the Champs to see if it's making a real difference.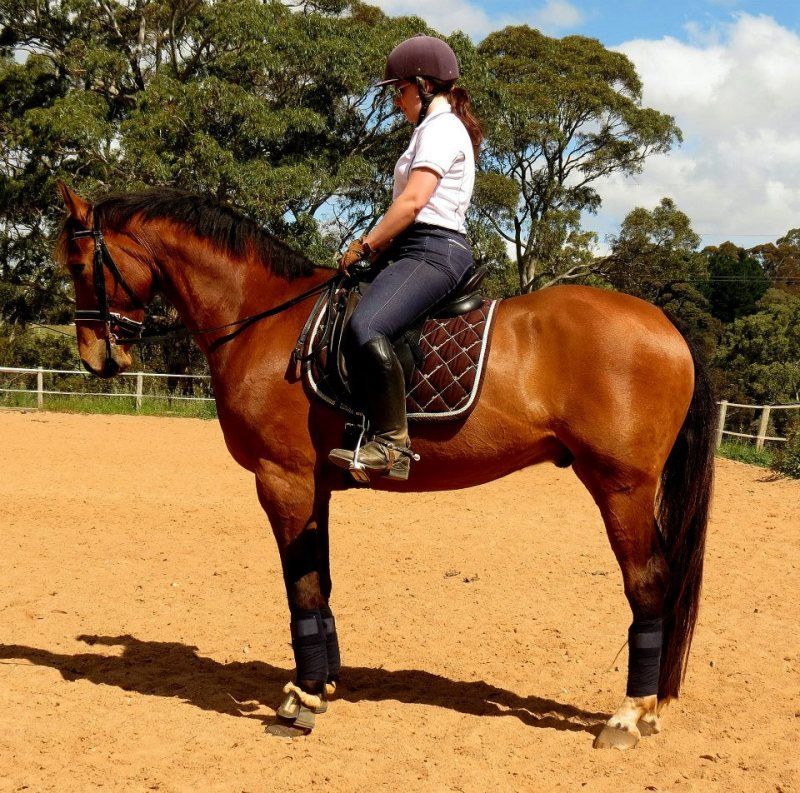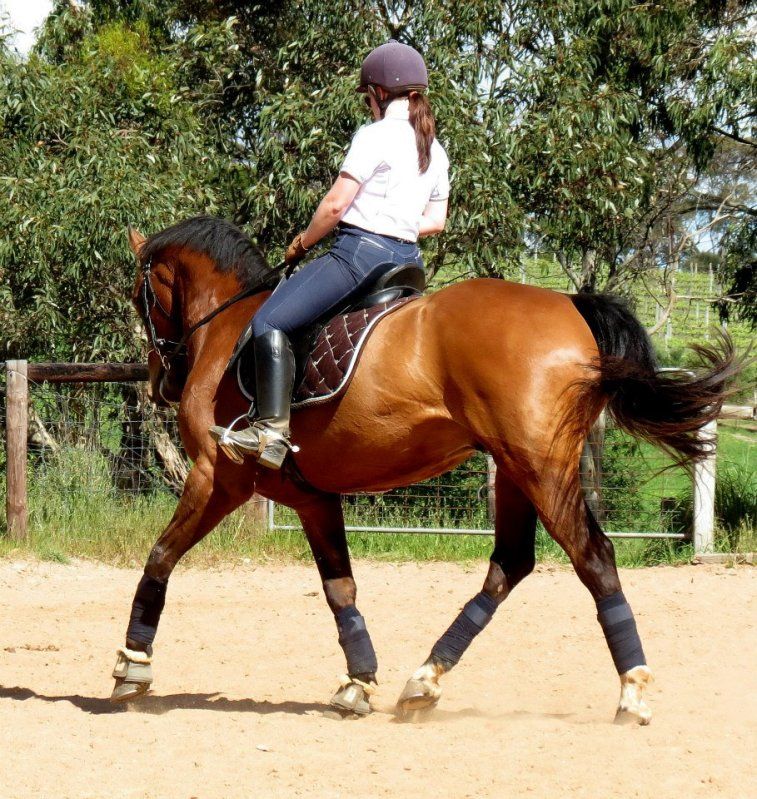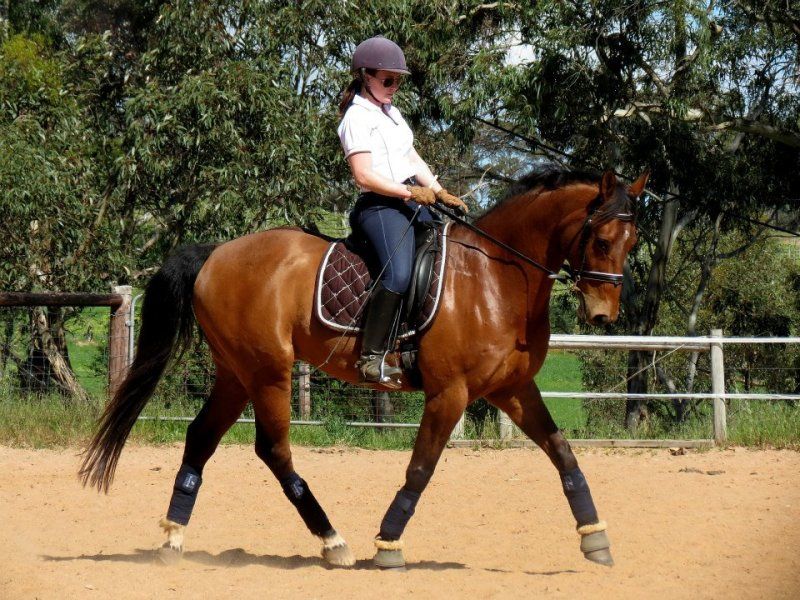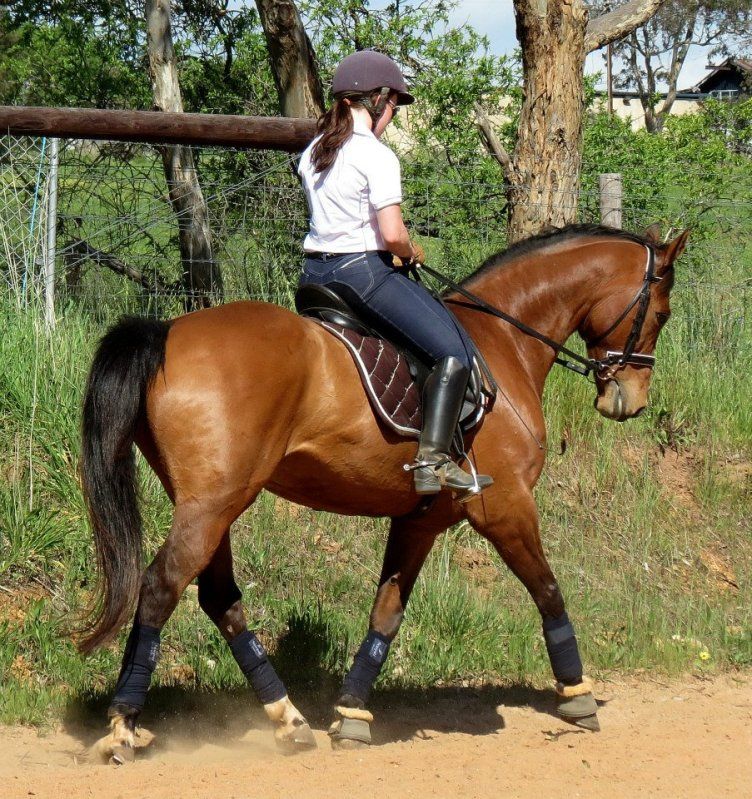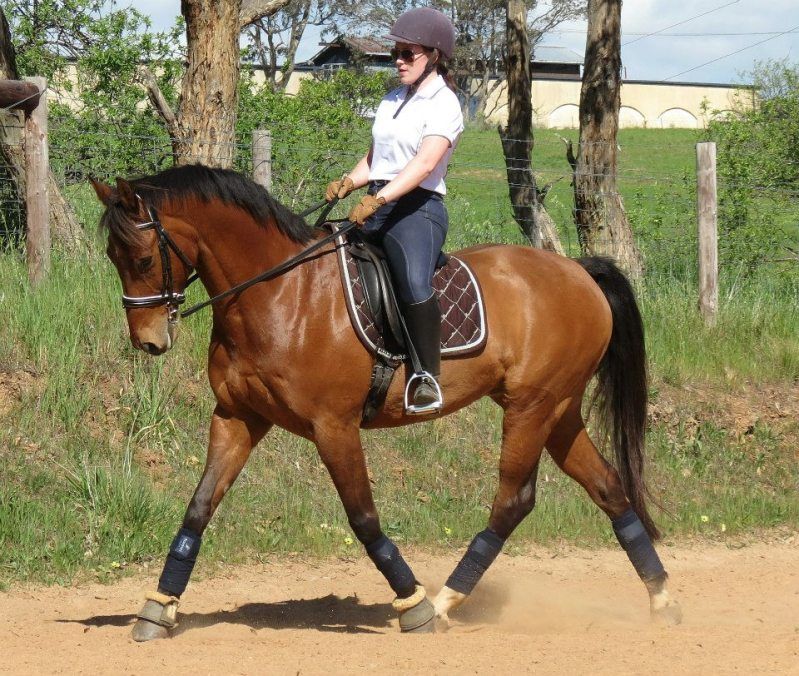 A couple more - sorry for the photo overload, I was pretty proud of him today!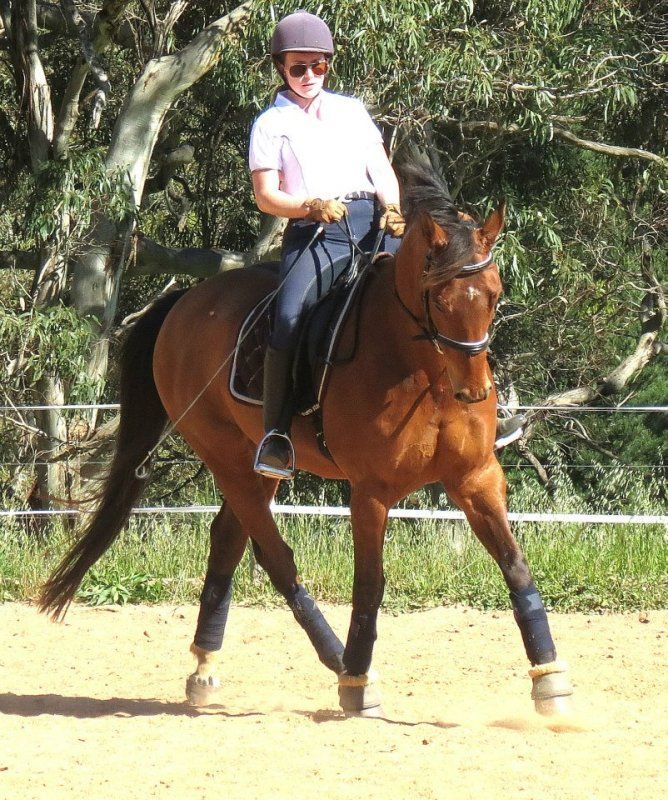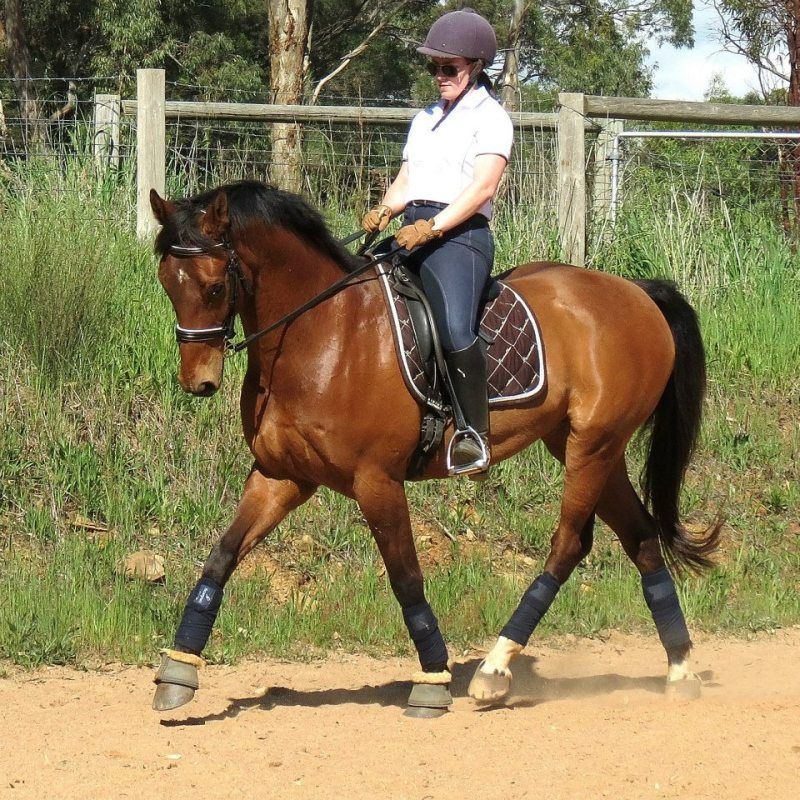 And last but not least, the typical Spighi spook photo. Now if I can get his hocks working like they do when he shoots forward to spook, I'd be a very happy camper!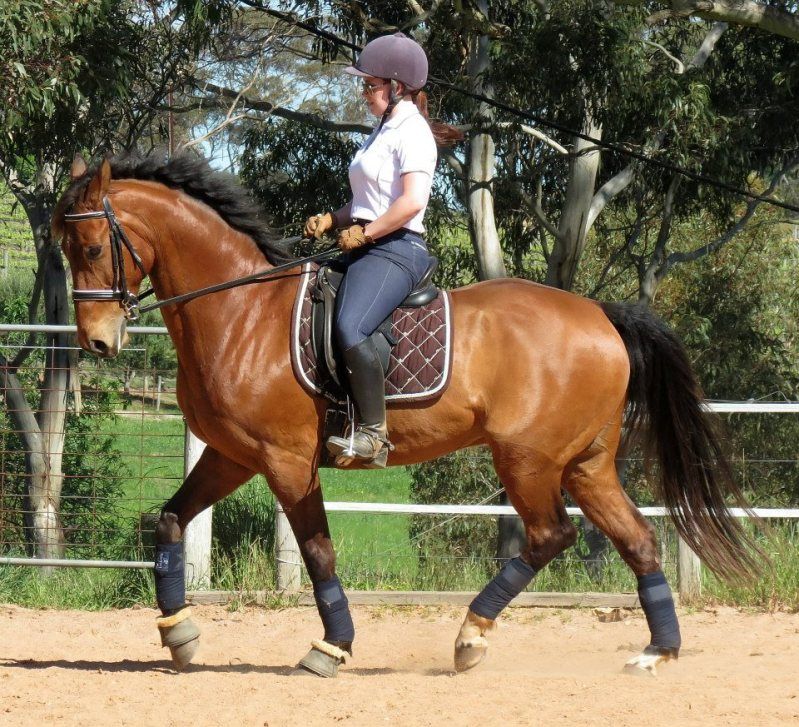 Beautiful pics! He is gorgeous
I might have to steal him when I make it down that way! Haha
He looks so good! Good luck at the upcoming show!
Posted via Mobile Device
Hes looking great!! Good Luck at the show! Let us know how it goes!
Not trying to steal this thread
---
But those photos are amazing!! And your horse is drop dead yum.

So I hope you don't mind if I take this completely off topic, but these are really good photos to help me understand English as a riding discipline.

I ride Western pleasure, but do not compete. So please do not discuss / compare western pleasure in terms of competition, which I believe has a completely different set of requirements.

The contrasts I noticed:

When I first bought my horse, he was green broke. Lots of training went into him over the last year to teach him to soften his face and drop his neck (which I call RELAX.) The position of his neck /head while we trail ride indicates to me his relaxed level with his surroundings. When it is down he is still alert, but nothing has his attention per se either. As soon as it goes up, I look at the hillside for deer or scary objects. .

Additional, my horse has probably a 45 degree bend at the poll. His nose is not directly out in front, but his chin is not tucked tight.

The last comparison is bit engagement and reins. I use a low port solid bit. Sam is supposed to carry the bit. The headstall doesn't let it slip, but the intent is that he engage to the bit. Since I am neck reining him on a solid bit, I also strive for loose reins. Loose enough that that he can bob his head and lower it to further check his footing without me accidentally giving him a bit correction.

PS We ride in steep and poor footing condition on narrow embankments. Our rides are 99% walking and I count on Sam to make good decisions on where he steps. I guide him but I also need him not to be a dunderhead or we could have a train wreck. I need his head free to look at his footing and I want him relaxed in body and mind.

In your photos, our two horses look completely different from head /chin position, neck height, rein taunt ness.

I explained (in lay men's terms) why I strive for this with my trail horse. Can you describe what this riding style does in English? I know it promotes something other than flashy pictures.

Thank you. These are really good still photos to explain this stuff.
---
Last edited by AQHSam; 10-07-2012 at

09:53 AM

.
I realize you are competing. How different is your riding style when you hack?
How does your bit action work where the horse is not getting corrected in that position. It looks to me like you are saying whoa bc the reins are so tight. If that is normal riding how do you get a whoa?
He's incredible! I love seeing all your pictures because of all your posts and I've gotten somewhat of a sense of how hard you work with both of your guys. Hopefully some day, with lots of dedication, I can get my mare looking half as nice as Sphigi!
Posted via Mobile Device
He looks great, Kayty!

I put my TBs both in Bauchers when they came off the track. Now they both go in an eggbutt, but I occasionally ride them in a Baucher to tune them up. It comes in handy with a horse that develops resistance to other snaffles.