Flash's First Day in Training
---
I found this trainer and I am thrilled with her. She came out today for the first time to work with Flash. I took pictures of course!
She brought out her own tack to use - and I have to say, he looks mighty sharp in Western gear.
She started with lots of bending, stretching and yielding.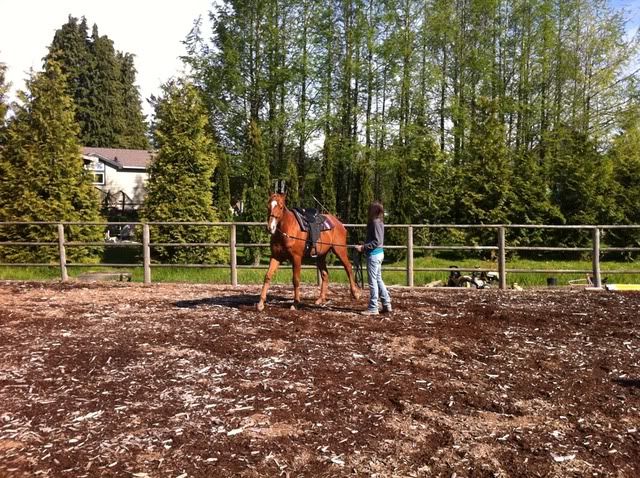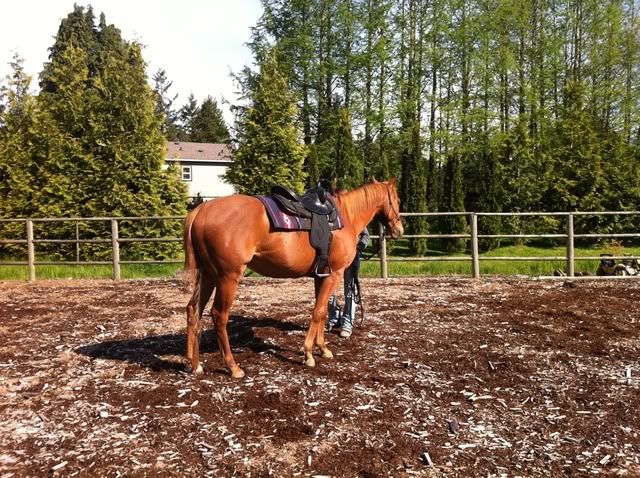 He had a few sassy moments.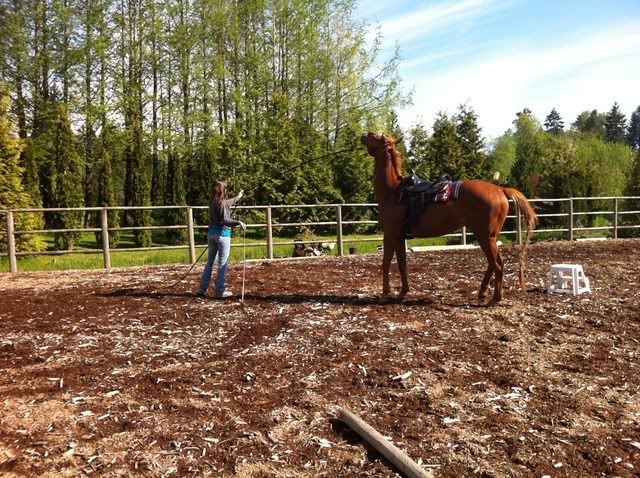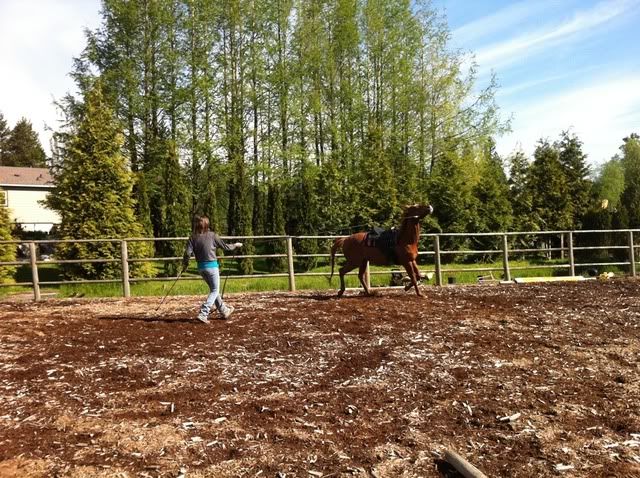 Then started to understand.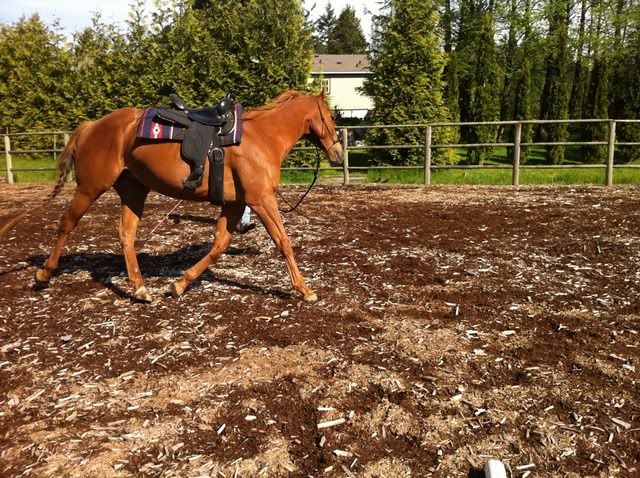 Canter!
Right lead canter not so nice...
Bending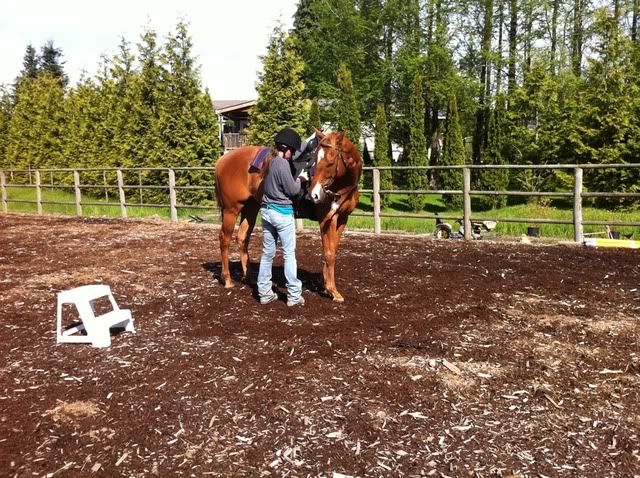 Nice walk all aboard.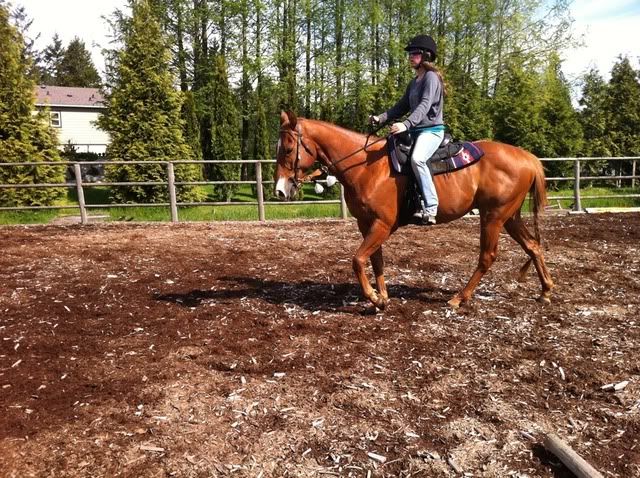 And then some under saddle sass. What a brat. She had asked him to trot in a circle to the right on the other side of the arena...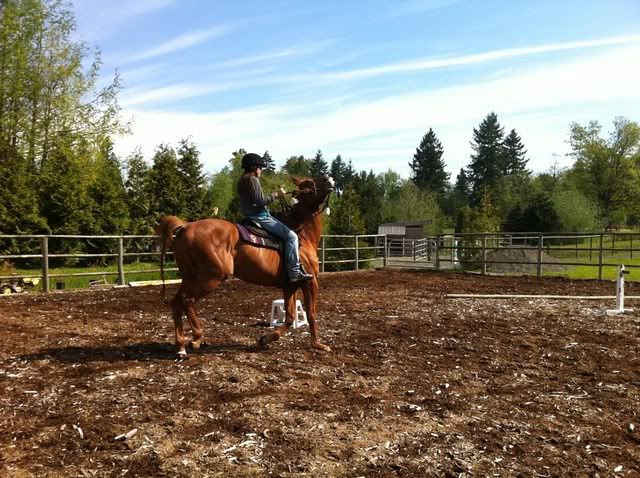 Parked in the corner for some love and pats after shutting down his brattiness.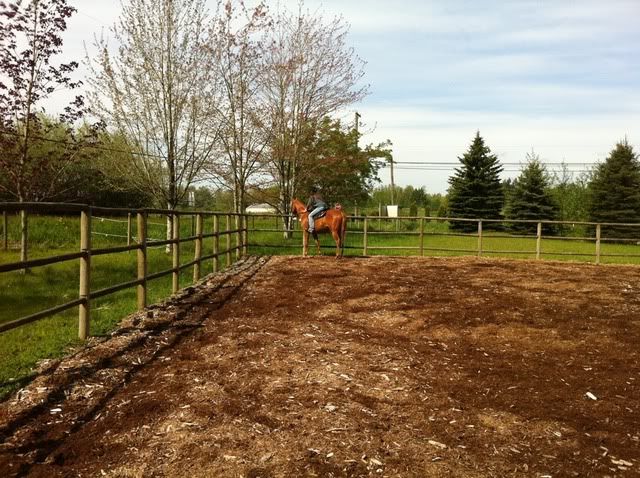 Continued...
Aha! A circle to the right in the trot, that's all we wanted.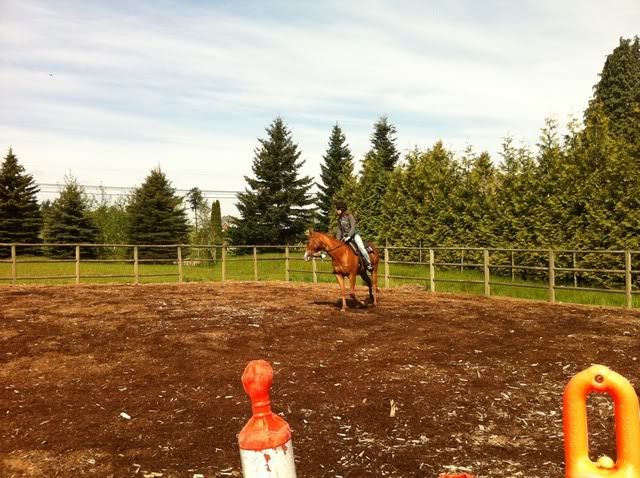 Relaxing before she dismounted.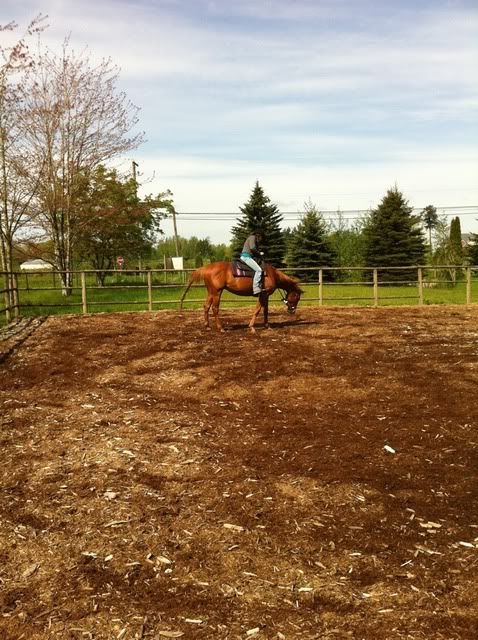 And the goofball and his friends out in the field after.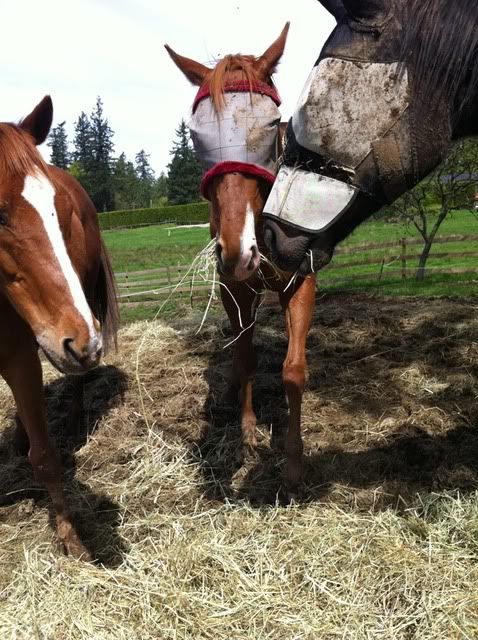 You gat a nice lookin fella!
The last picture looks like they are all commiserating about how awful their lives are..

Flash "Can you believe they *MADE* me do a right trot circle? The nerve of these people!"
LOL Cori, that's exactly what they were doing. "Life sucks. Let's roll in the mud."
Looks like he learned quick! How much did he know before she starter with him?
---
He knows when you're happy He knows when you're comfortable He knows when you're confident And he always knows when you have carrots.~Author Unknown
He was going walk/trot last summer, but then had the winter off. She's not completely starting him, more so reminding him of what's what and furthering his training from there.
I think that Flash looks rather dashing in western gear as well. Looks like she is doing good with him so far.
Dear Flash:
You are super handsome.

That is all.

-Spooky
---
"My treasures do not clink together or glitter; They gleam in the sun and neigh in the night."
-Arabian Proverb
Smrobs, I
may
have accidentally gone to the tack store today. I didn't get anything, but I definitely looked through the western side for once...
Thanks Spooks! I will pass that on to him, haha.