Flash's first "show"!
---
I put show in quotations as we did not enter any classes, but I did get some nice photos of us schooling in their outdoor.
Excuse my grumpy faces it was bright out there!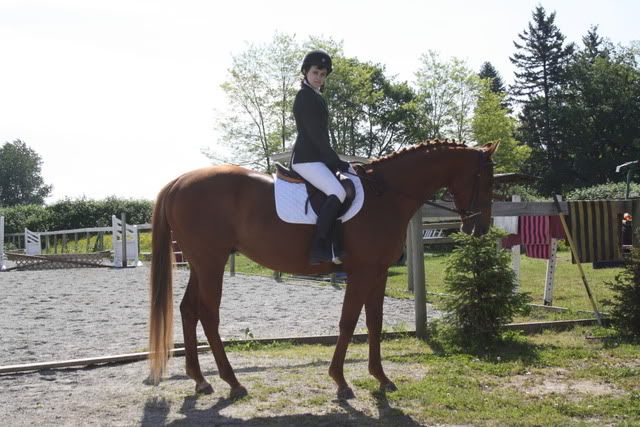 Next time we will hopefully actually compete.
Aw, old Flash looks great. Sounds like you two had fun.
---
Always remember that feeling of looking at a big, open country over the ears of a good horse, seeing a new trail unwind ahead of you, and that ever-spectacular view from the top of the ridge!!! Follow my training blog:
http://robertsontraining.blogspot.com/
Green Broke
Join Date: Dec 2010
Location: At The End Of That Rainbow To Yer Left
Posts: 3,171
• Horses:
4
Pweeeeeeeeeeeeeeeeeety!
---
If you want a stable friendship, get a horse.
The two of you look wonderful together. I'm sure you'll do great when you start entering classes.
He is so cute. You guys will do great. But if you weren't showing why did you wear your hunt coat and not just a polo or something.
Thanks guys. We did have fun.
Fuad, we were
supposed
to be in a few classes. I ended up scratching because we had a few incidents in the morning, so I decided it would be a much nicer experience for him if I instead just schooled him in the strange arenas.
You guys look great! :) and yeah sometimes its best just to concentreat on schooling, i'm not showing until next year. got my boy to late, and we wouldnt have enough time to completly prepare for the show season.