Forelocks Anyone?
---
I find it really sad that our Appaloosa mare has a longer thicker forelock than Tom.
He just has this hopeless little poof of hair there, it is really funny. Today when I was working him I rubbed his head and it stood straight up like a poofy unicorn horn lmbo! I left it like that the rest of the ride, it was soooo cute.
Behold The Forelock Of DOOOOM!
phone pix 018.jpg
new11.jpg
day at moms 026.jpg
So lets see those forelocks, the beautiful(so I can be jealous) and the piddly.
---
Ω Horses are a projection of peoples dreams Ω
Our two young ones don't have really long forelocks, but our lead mare Angel's forelock covers her eyes...we call her 'sexy'
---
On the sixth day, God created the Quarter Horse.
On the seventh day, he Painted the good ones.
---
~*~Saving just one horse won't change the world...but surely the world will change for that one horse~*~ (Unknown).

My horse's is longer than it looks, but it goes behind his ears after a ride
1) Rubes didn't have much of a forelock :)

2) Penny's <3
---
There is something about riding down the street on a prancing horse that makes you feel like something, even when you ain't a thing. ~ Will Rogers
This is Teddy..... as you can see he has plenty of hair lol
And this is my mare Bella... she's never had much forelock
---
♥ Gypsy gold does not chink and glitter. It gleams in the sun and neighs in the dark ♥
For an appy, Spirit has a really nice forelock and tail.
Tahoe's is fairly puny but he's got a nice mane and tail:
Cody's is kind of small compared to his thick, drafty mane and amazing tail. When he was younger it seemed bigger. I think he grew but his forelock didn't!
---
Dana
Riverside, CA
Eve - 2 yr old Clyde/TB filly...this pic is from September and the end is tucked around the far side, it's *almost* to the nose band of her halter now!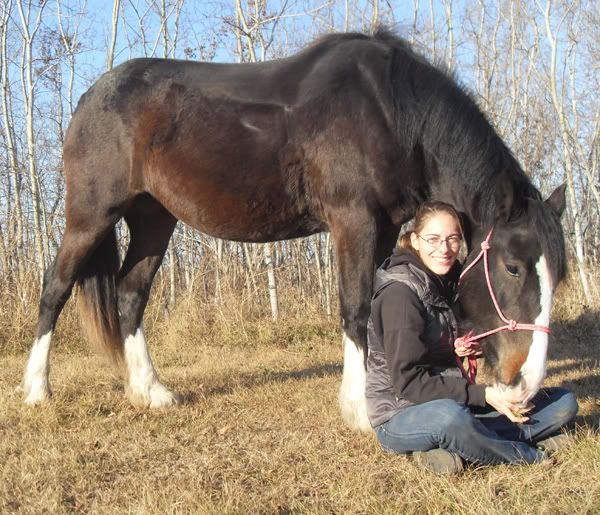 Cinder - she just has a tiny poof. She's never really HAD a forelock, more like a little rat tail. LOL it's long-ish, but really scraggly...been using MTG and so far it's kinda working but since she's so dark and fluffy in winter, pics don't capture her hair well!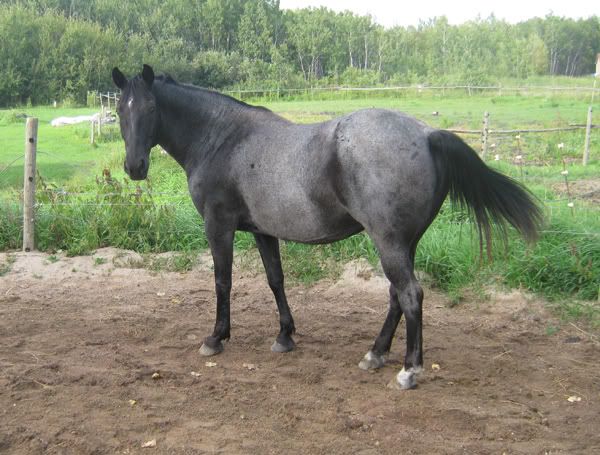 ---
Never ride faster than your guardian angel can fly
Rocky's is pretty nice..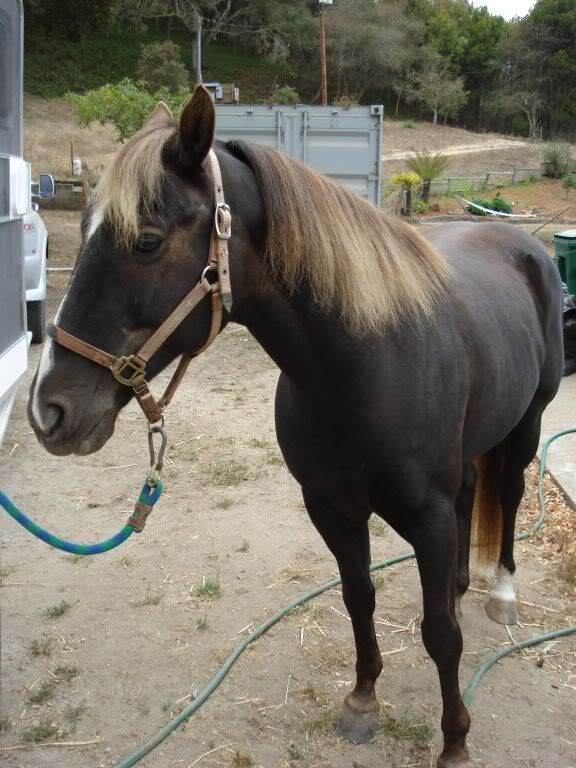 Kainne's is good
Buddy's is kind of like your horse's though..
Java doesn't have a very nice forelock.. His mane is long, but it's really thin. He barely has a tail, too. Poor guy doesn't have much going for him ):
---
The love for a horse is just as complicated as the love for another human being. If you never love a horse, you will never understand.
Rip Java; May 2000 - February 2012, xoxo
Similar Threads
Thread
Thread Starter
Forum
Replies
Last Post
TB's with pony forelocks?

Supermane

Horse Breeds

13

02-24-2008

02:44 PM