Found my horse's sire! *gasp!*
---
I was bored so I decided to look up my horse's pedigree.
Gone To The Game Quarter Horse
And this is his sire: Game Patriot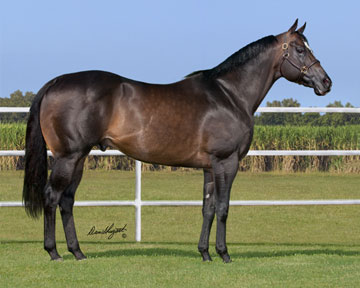 I think that Monster's built a lot like his daddy. He must be a pretty good stud too. His fee is 6k. IDK if that's average or not, but down here in Lousiana, it's pretty good!
Grand Sire: Chicks Beduino
Great-Grand Sire: Beduino
Great-Grand Sire: First Down Dash
No one else I know would care about this right now, so I just decided to post my findings!
That's really cool that you were able to find the sire! Thank God for registries. How did you find the pictures?
Seriously!

All of these stallions are great producers in Louisiana so there were pictures all over the internet! I just had to google their names.
Wow. Lovely lovely looking horses!
---
Red Money Maker (Red) - 2004 Sorrel QH Gelding
Very good! I want see a few pictures of you horse now!
Thanks so much for sharing that site! I found out some interesting information about the horse I ride's bloodlines... muahahaha! Turns out he's got some famous racehorses a few generations back. =D
I love the Bediuno lines! Your horse has a pretty great pedigree!