Freshly bathed and looking beautiful!
---
All clean and shiny!
For comparison, here's Nugget's winter coat:
And just because I went camera happy.....here come the pics!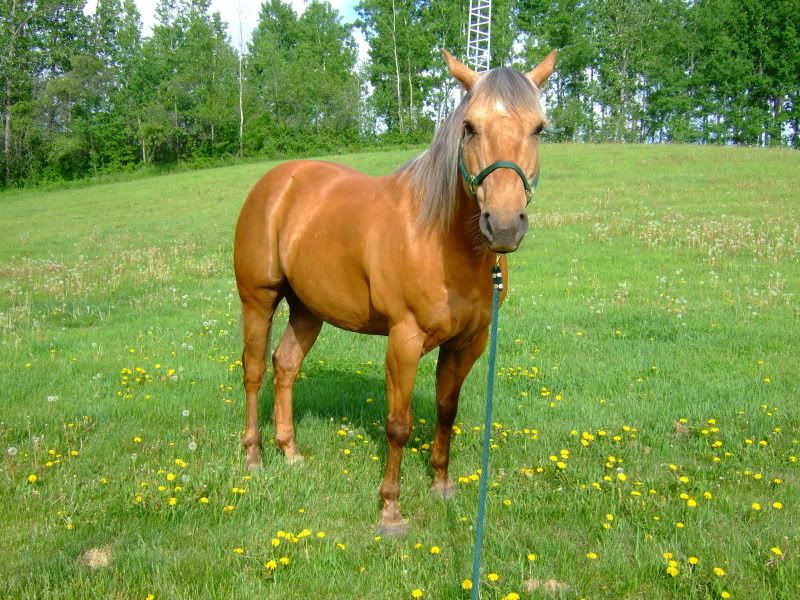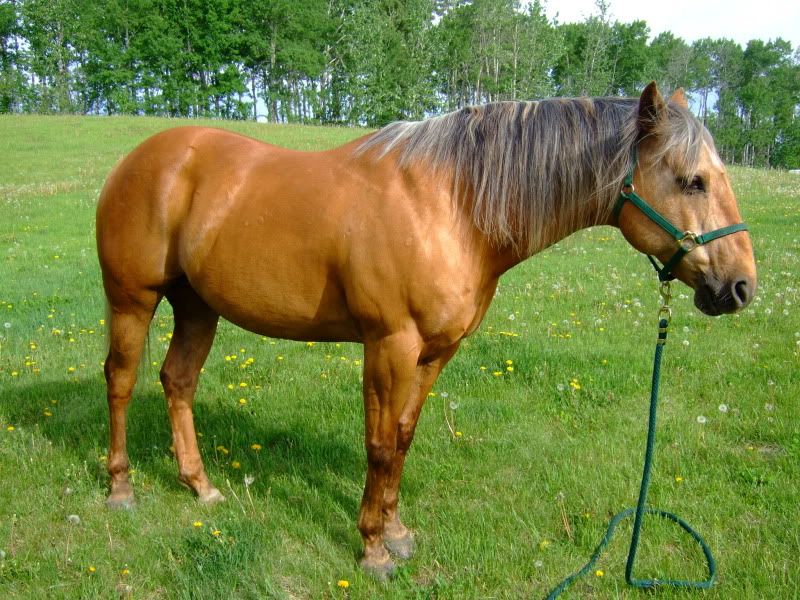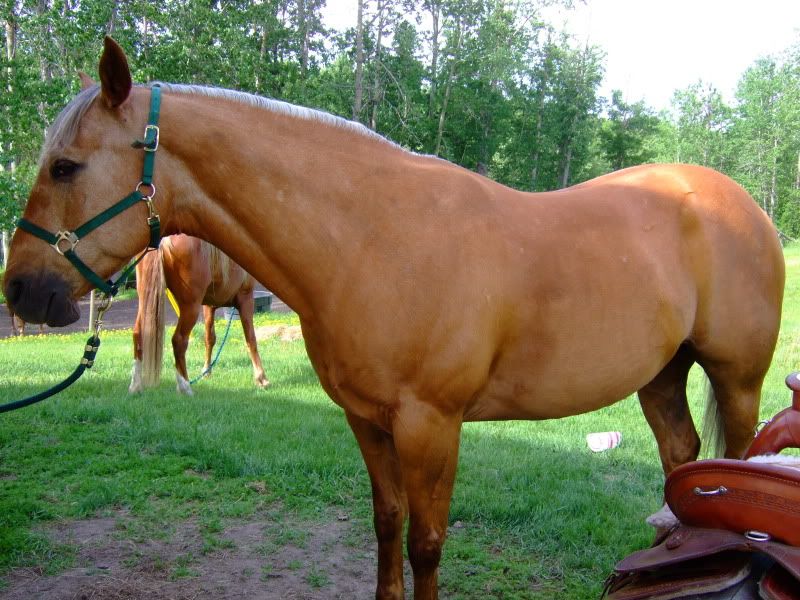 And my new saddle that I'm loving! ( Nugget thinks it's pretty awesome too, he's a hard fit )
I'm not sure what happened to this pic, maybe the camera had had enough!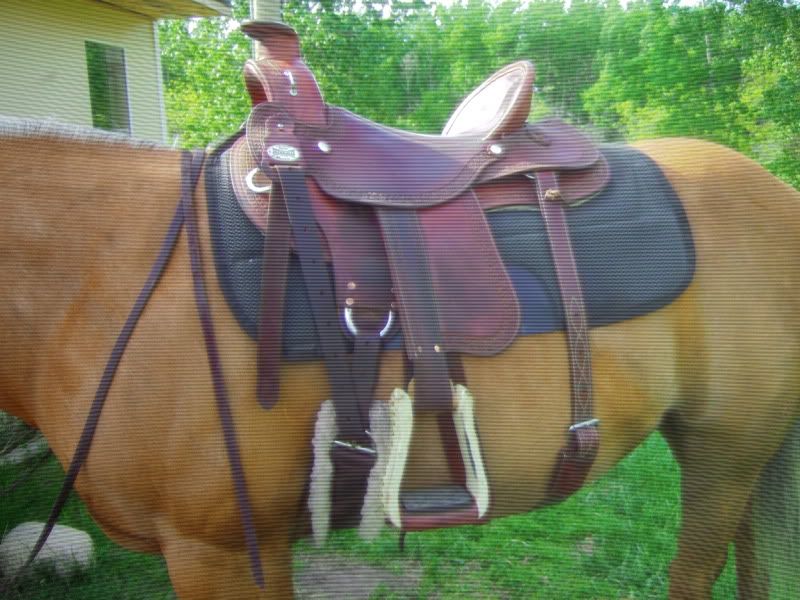 AWESOME saddle. Looks comfy for both of you! Nugget looks good too!
Thanks Tejas, it is VERY comfy. It's an Ortho-Flex saddle, so the seat is separate from the tree and the tree can pivot to fit the horse's back better. When I went to buy it I took Nugget along and tried it out on him. I didn't realize this until the end, but turns out the cinch was reallllly loose and even with trotting and turning, it never moved an inch. I was sold on it!
Oh I just love him. You lucky duck.
Posted via Mobile Device
Thanks CLaPorte, he was definitely my diamond in the rough. Who knew that a horse that looked like it just got pulled out of a river could turn out so handsome! He is my perfect pony, he has definitely challenged me ( for the better ) but never more then he thought I could handle.
What a handsome horse!! :)
---
"Strength is the ability to use a muscle without tension"

What a gorgeous boy!
---
"The art of riding is keeping a *horse* between you and the ground."
Thanks guy! I'll tell him next time I see him