Friesian in the snow..
---
Pics of my boy in the snow. (copyrighted) Friesians sure do love the snow!!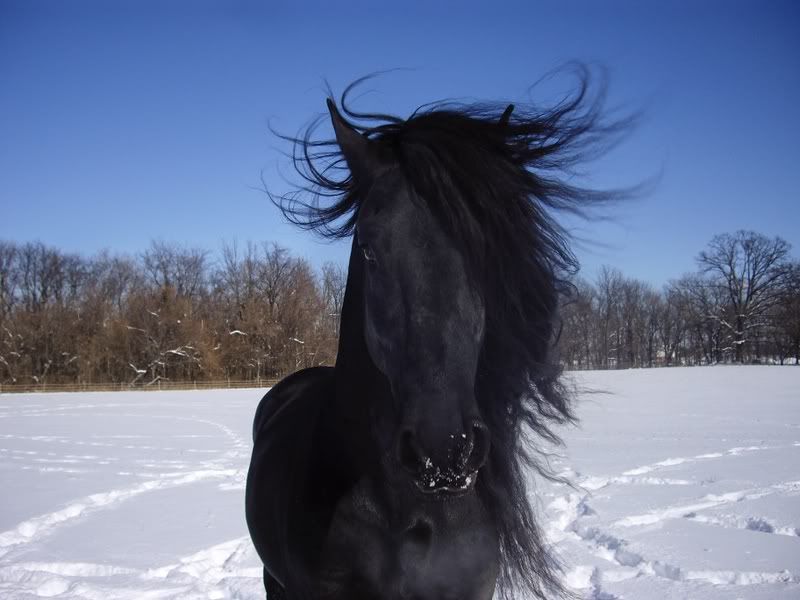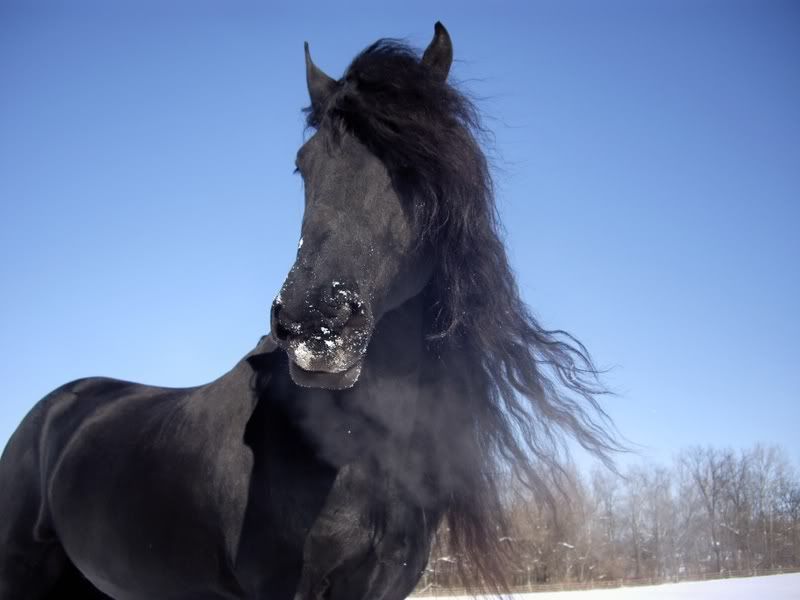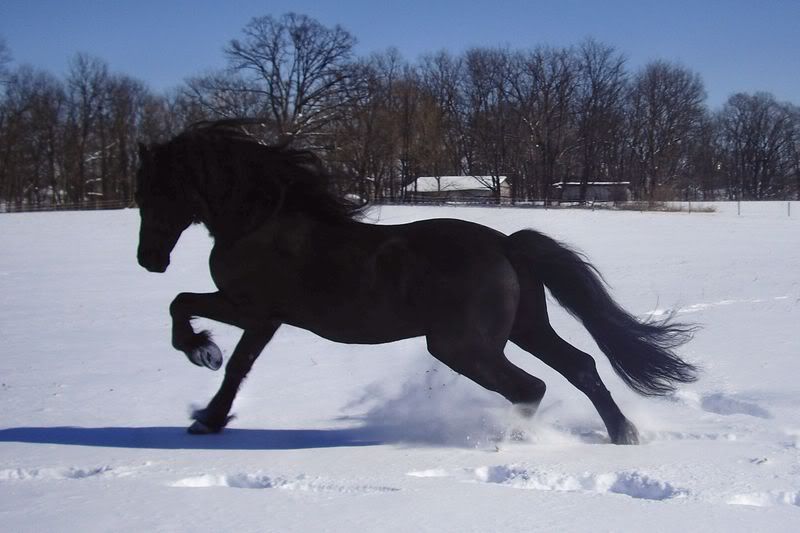 Gorgeous! One day my money tree is going to sprout and I am going to own one of my own...
---
Tell a gelding.
Ask a stallion.
Discuss it with a mare.
O my goodness he is so Gorgeous I have always wanted to own one and someday I hope that I do:)
Beautiful boy. Your pictures are very lovely. The first one is my favorite.
---
Ω Horses are a projection of peoples dreams Ω
He's amazing! When can I come get him? lol
AMAZINGLY STUNNING!! :0 He's is -- not enough words... Lovley? Gorgeous? Awe-striking..? Lol!
How can you afford to buy such a expensive nice horse. I love friesians.
Started
Join Date: Aug 2009
Location: In the barn whenever possible.
Posts: 1,910
• Horses:
2
He's gorgeous! Thank you for sharing!
---
"Riding a horse is not a gentle hobby, to be picked up and laid down like a game of solitaire. It is a grand passion. It seizes a person whole and, once it has done so, he will have to accept that his life will be radically changed." -Ralph Waldo Emerson
:O :O :O :O OMG! HES BEAUTIFUL! i wish i had a frisian! gorgeous