The frog has at last turned into a Prince
---
Well his name was always Prince, but boy has he gone through some fugly stages as he grows up.
Today he actually looks like the handsome boy I knew he would be.
Approaching Storm, 13 month old Haflinger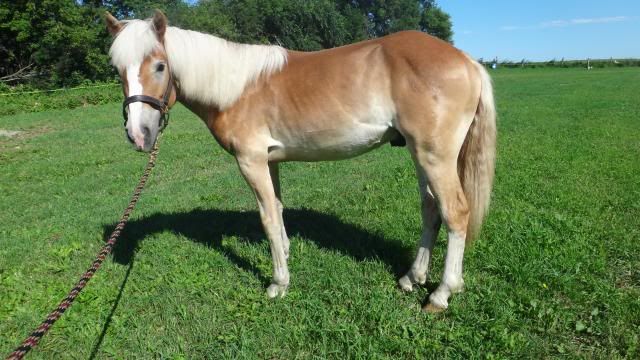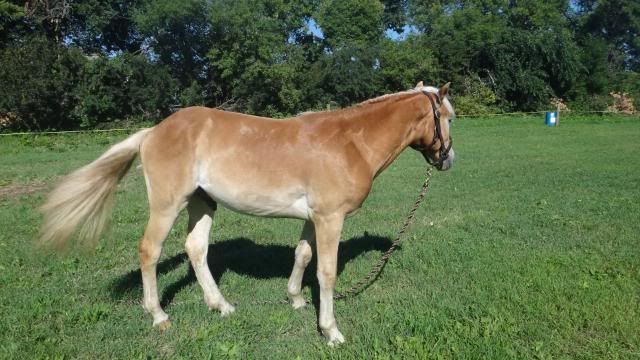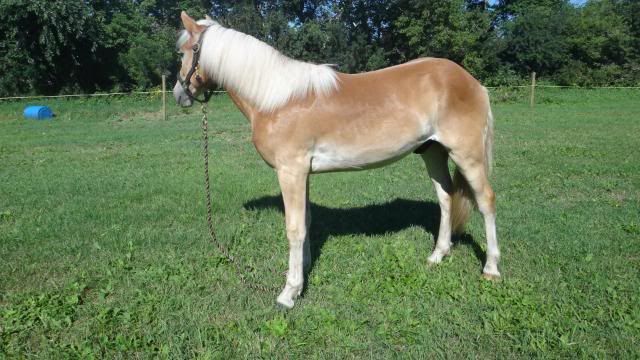 He sure is cute. He is a modern build...right?
---
100% Anti-Slaughter and PROUD of it!

Hopefully not to modern. Alto is fairly modern in shape, but my mares are more old fashioned. My hope is to breed Haflingers that retain the substance of the old, but refined a little with the elegance of the new.
Prince here seems to have refinement overdone at the moment, but both he and his brother are being kept on very lean rations during this summer
Awwww what a handsome guy you have there Golden Horse!!!! He sure is a prince isnt he!!!!!? Look forward to seeing him grow up even more!!! :)
He is so adorable!
---
Barrel Racers- We aren't afraid to get a lil dirty
You Wish you could ride like a Barrel Racer
I love this breed. He is so cute.
---
Your horse is an extension of you.
Very Cute - Golden horse - he is a lovely boy!!
He is adorable Golden Horse. Wasn't it a Brit. Queen that said they were 'a Prince in front and a peasant behind?' Well your boy looks like a prince from all angles!!