Funny Horse Pics of your horse
---
Post some Funny Pictures of your horse Or just Regular pictures of your horses :)
Heres a picture I took of me & comanche today :P
comanche.jpg
---
His hooves pound the beat
my heart plays the song <3
Look at his mane!
Yearling
Join Date: Jan 2012
Location: In the middle of NOWHERE! (seriously...)
Posts: 861
• Horses: 0
Me and my boy
BigD! 028.jpg
My boy
I taught him how to smile and then dressed him up to do it
LOL XD 016.jpg
Here's his "costume" because you couldn't see it very well when he was smiling...
LOL XD 010.jpg
Just in case you were wondering: yes, my life goal is to thoroughly embarrass my horse.
ok, not really, but still.
---
Strength
lies within the heart
but the strength to trust
lies between the horse and his rider.
Here's a funny picture of me and Jewel, the Appaloosa filly I've been training. You can see that she's very hyper and spooky.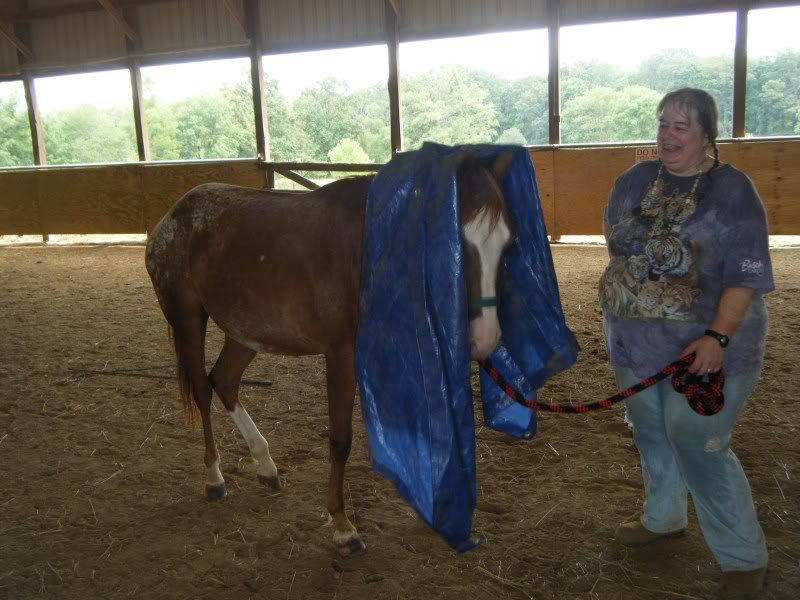 silly boy
---
This is what kalypso thinks about bath time. :P
"whats in here?"
"this is what I think about bath time"
My Gazelle/Saddlebred cross jumper. lol