Future Futurity Winner?
---
So anyway, the otherday I was messing around with my filly. And my family suggested this:
Why don't you take to the county fair futurity.
Me: Sure, why not.
Do you think she might win?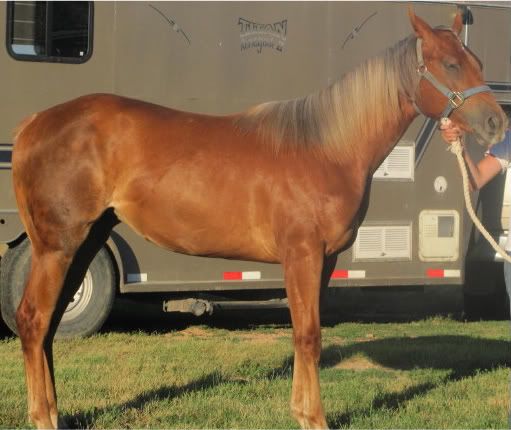 What bred is she? I LOVE her color!
Can't hurt for either you or her to get exposure to new things.

As far as winning, that's up to the judge and what they're looking for during the class.
I can't see the pix...
---
"Be a best friend, tell the truth, and overuse I love you
Go to work, do your best, don't outsmart your common sense
Never let your prayin knees get lazy
And love like crazy"
Farmpony, one of 'em the pictures is her avatar.

The other is just a more up close picture of part of the horse.
Beautiful horse! but im not familar with that class so I don't personally know :)
Very pretty horse. I love her mane. I guess if you win that is up to the judge lol.
---
RIP Minnie, 1981-January 15, 2010
RIP Maggie Mae I miss you
She looks like a winner to me !
Couldn't hurt to expose her to showing at a young age like that--she'll be more comfortable when/if you ever show her competitively