Fuzzy winter coats! Let's see 'em!
---
The grey is my mom's horse Tyler, he's a 23 year old arab.
The bay is mine, a 16 year old arab called Brandon. :)

Fuzzy dirty and chubby! (these are both recent rescues so we'll be working on getting them in shape).
This is Zorro in his winter wollies. Thank god he doesn't lookj like this now
He looks like a wolly bear!
And the next one is Pedro and Clancy, next door's mini's. Sorry about the bad photo.
---
Cross Country- The act of hurling yourself and your equine partner at a stationary object with poise and grace while attempting to survive...

bwahahaha! nothing is better than a fuzzy fuzzy mini!
Hmm, my minis don't get much attention.

Pics taken a month ago. Lulu, Latte, and Frappe....the minis have fuzzy winter coats already. Arty has his growing in a bit, his mane turns bright orange in winter lol.
My mom does pony rides, and several of her ponies get a long beard in the winter. I'll have to hunt down some pictures of them!
For now, tho, here's Hawkeye with his white winter coat-- in the summer he's positively flea bitten, but when we got him I thought he was solid white!!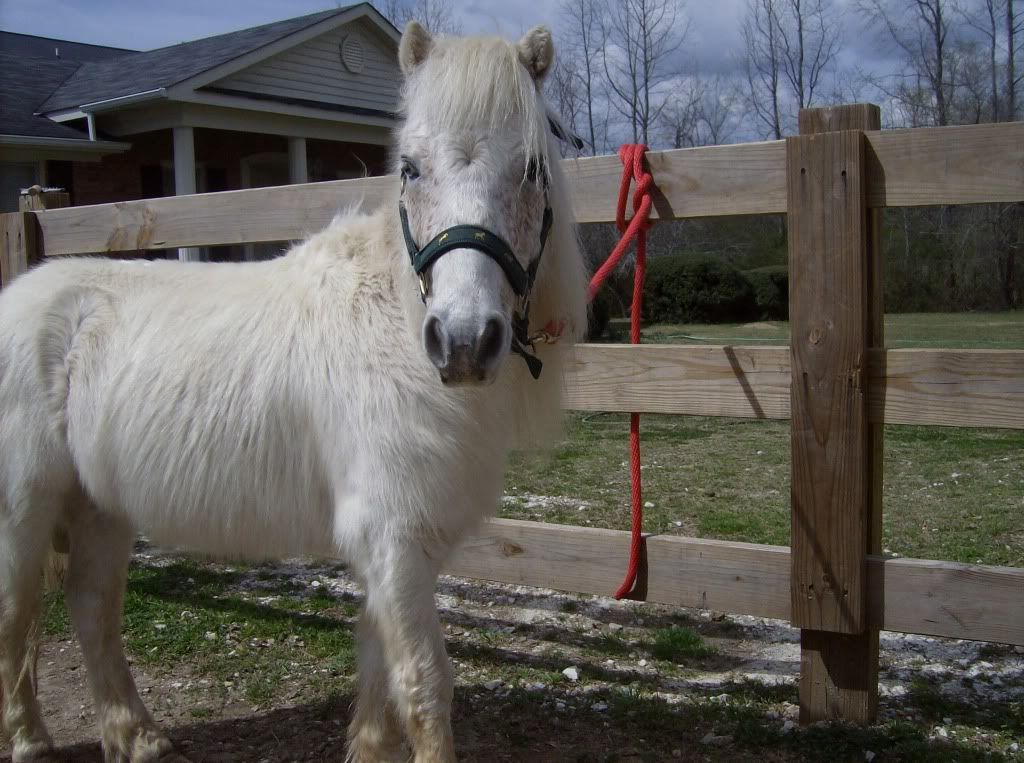 And Sassy all dolled up for a Christmas birthday party. The bow on her butt didn't make it through the trailer ride, and mom didn't know how to put it back on so I'm glad I got pictures before hand.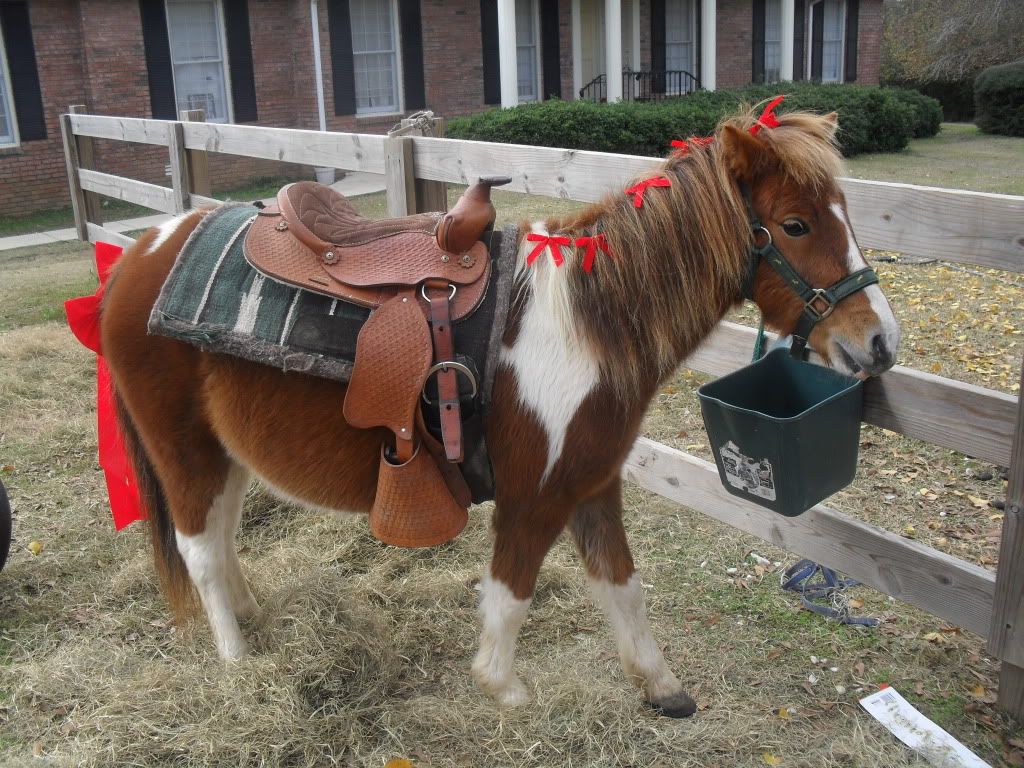 ---
Last edited by musicalmarie1; 01-03-2011 at

09:13 PM

.
Wow... I should have made those smaller....
Green Broke
Join Date: May 2009
Location: Winnipeg, Manitoba, Canada
Posts: 4,510
• Horses:
2
Both my girls are blanketed and very unfuzzy - Zierra simply doesn't grow a winter coat period, and Jynxy is normally a poofball but it's obviously been flattened by the blanket.
So I will post pics of quite possibly the furriest little Mini I've ever seen, Shay-las bay Mini gelding named Mini Man.
For the record - this is him in summer!!!!: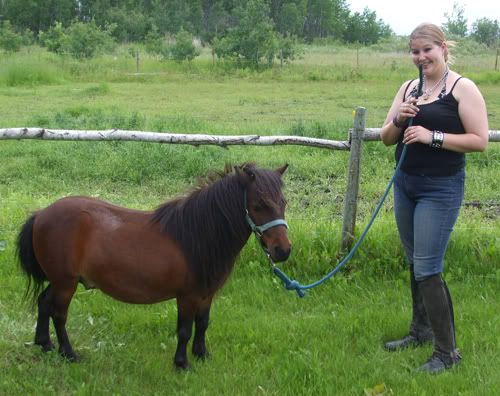 ---
Quote:
I hope God tells her to smash her computer with a sledgehammer.
I think that was 2007 - here's Mini Man this year!
[IMG]http://i821.photobucket.com/albums/zz134/Picture*****z/ProfessionalPhotoshoot/IMG_7565.jpg[/IMG]
---
Never ride faster than your guardian angel can fly