Gavyn Update
---
You guys probably don't remember us, but I bought a 15 year old Paint gelding in March named Gavyn. I have some updated pics of him! I am very happy with him. I enjoy riding again! He is a breath of fresh air.
I am going to start showing him in English pleasure!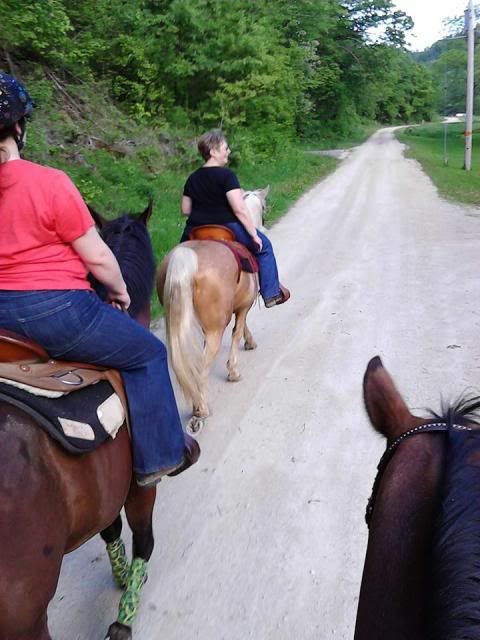 Our first trail ride
His buddy Romeo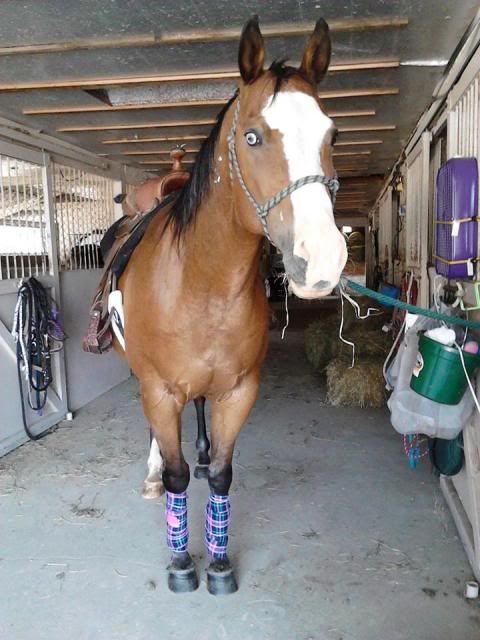 Ready to go on our ride!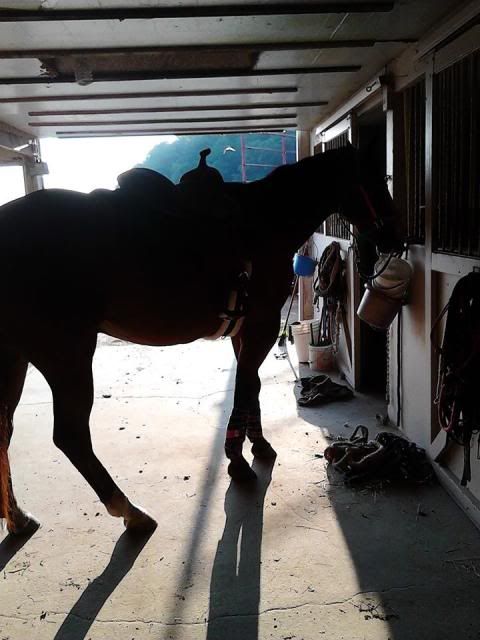 Early morning ride!
---
RIP Minnie, 1981-January 15, 2010
RIP Maggie Mae I miss you
Showing
Join Date: Jun 2011
Location: Cariboo, British Columbia
Posts: 11,940
• Horses:
3
Glad to hear you are enjoying your horse & excellent pics!
Posted via Mobile Device
He is such a good boy! He is a superstar on the trails. I really needed a confidence booster after my Romeo fell on me, and he is JUST what the doctor ordered!
---
RIP Minnie, 1981-January 15, 2010
RIP Maggie Mae I miss you
Look at that big blaze! so gorgeous, great to hear you're doing so well with him
He's gorgeous, congrats again!!
---
Being horseless is the pits!!
Very pretty, love his blaze
---
EQUUS KEEPUS BROKUS
He looks like a sweety. It's always nice to hear people gaining confidence again. I've had my fair share of bad experiences too, so I bought my own foal to train myself. and i hope building a bond with him from the beginning will help me with my confidence issues.
Yesterday I took my sister, her friends, and my boyfriend out to ride. My sister and I did a lot of looping and trotting and the the friends got on double and I threw Gavyn on the longer line and started teaching my bf to post. Gavyn did wonderfully!
Posted via Mobile Device