Getting some loving
---
So I'm a very soppy person, and I was loving on my pony this morning when I thought it would be nice to see pics of everyone getting some loving from their horse. Extra points if it was spontanaous loving :)
I was sitting leaning on the fence this morning and sunny walked up, sniffed my head and then leaned in for a kissy. It was so cute, and I managed to snap a picture because he stayed there being a love bug for quite a while.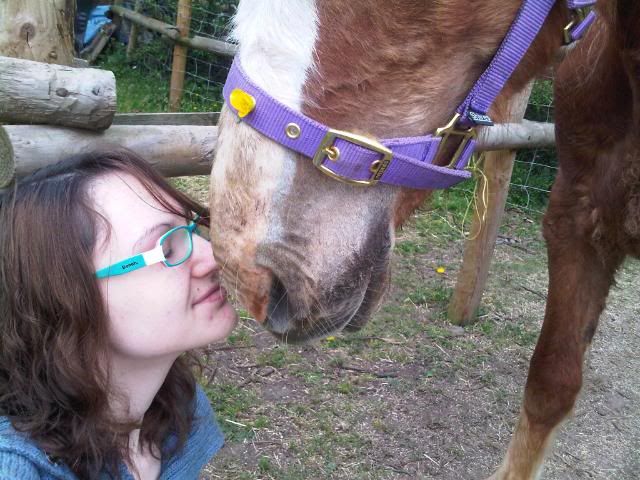 I'd love to see pictures of you guy getting some loving from the horses in your life!
me & tia
me & kai
me & william :)

all my friends ponies lol
---
Last edited by KawaiiCharlie; 09-08-2011 at

02:15 PM

.
Those are so cute KC! I especially love the last one with William!
i love that one too :P williams amazing. hes only 3 years old but you'd think he was old, hes so laid back and dopey its unreal lol i even sat on him while he was laying there & he just turned his head round & started nibbling my shoe. couldnt care less about me being sat on him lol
Green Broke
Join Date: Apr 2009
Location: Queensland, Australia.
Posts: 4,488
• Horses:
1
Chinga and I.
This is actually self-photography.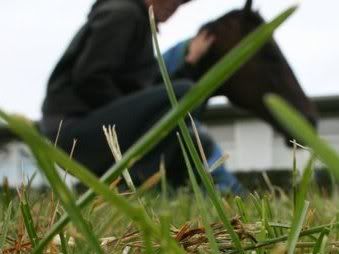 ---
Sir Success. Eventer.
2000 - 2013,