Gidget and I went on a frosty ride!
---
My friend and I took our horses out to Thornbrooke in 23 degree weather! It was frosty and tons of iced over puddles. We had to be careful as we didn't want to slice our horses legs. They did great that day. We hunted for a charlie brown christmas tree and found one! I pulled it out of the ground and we cut one down with scissors for my friend's dad :) I ended up using it for our xmas tree. It was a great day.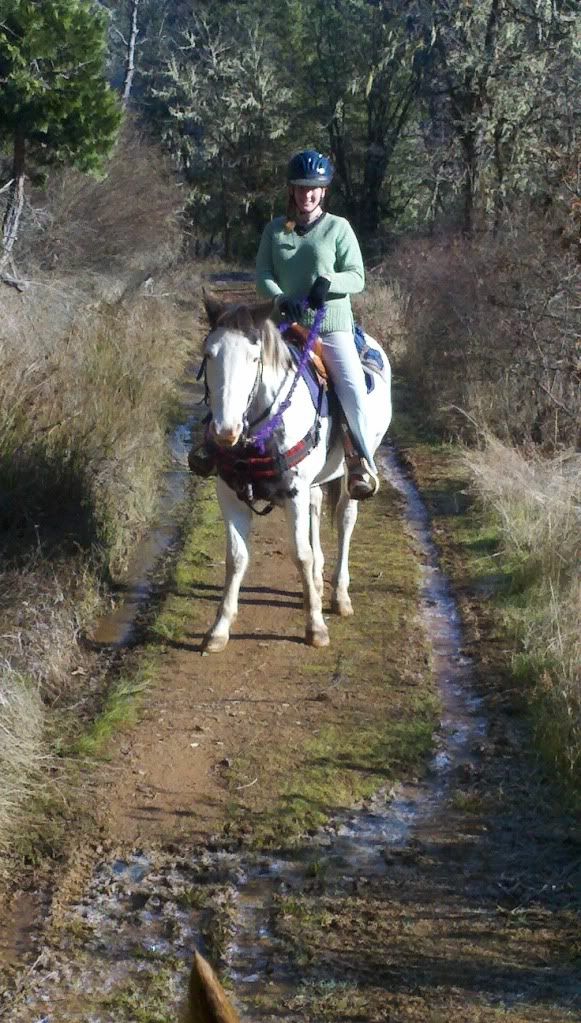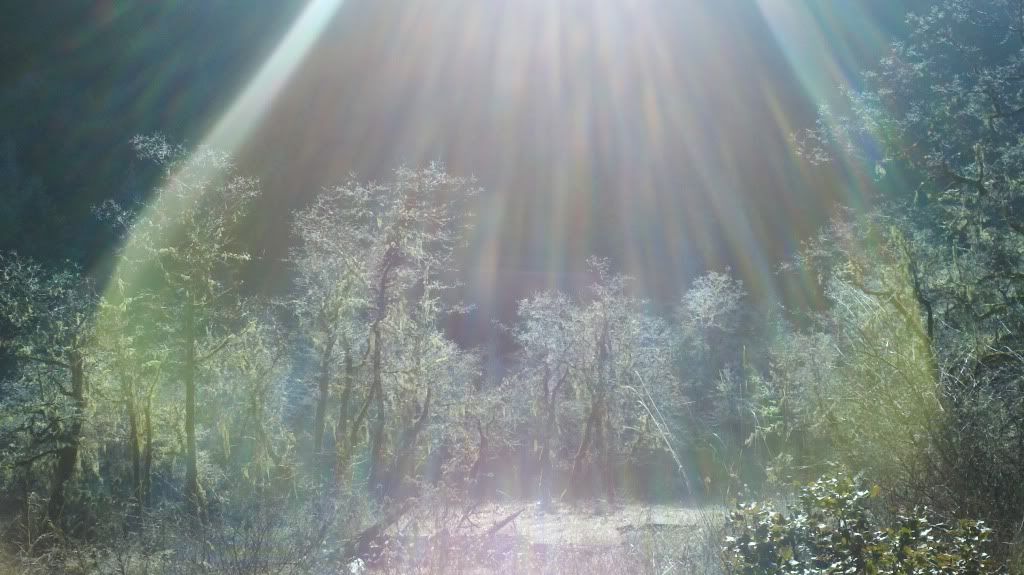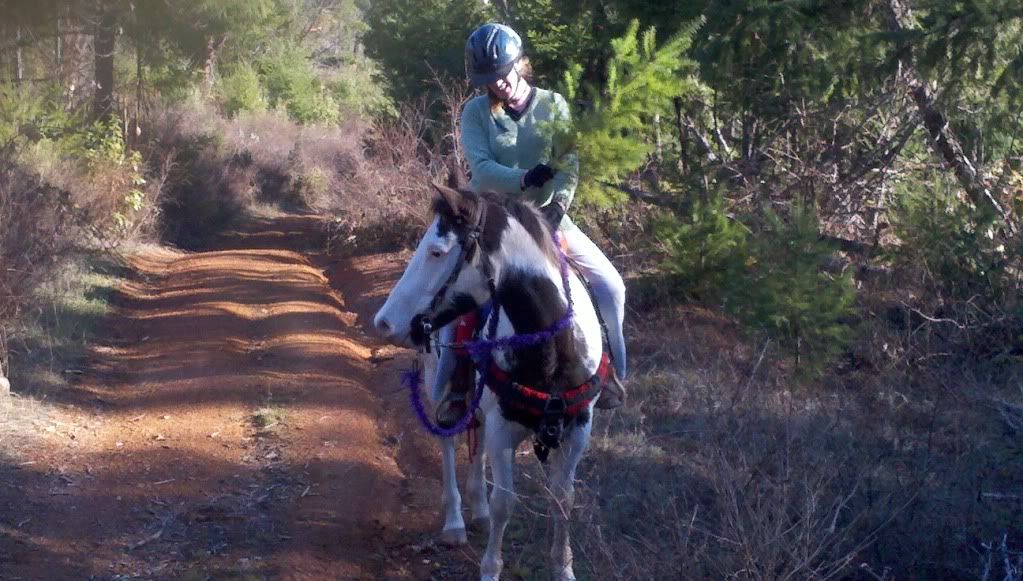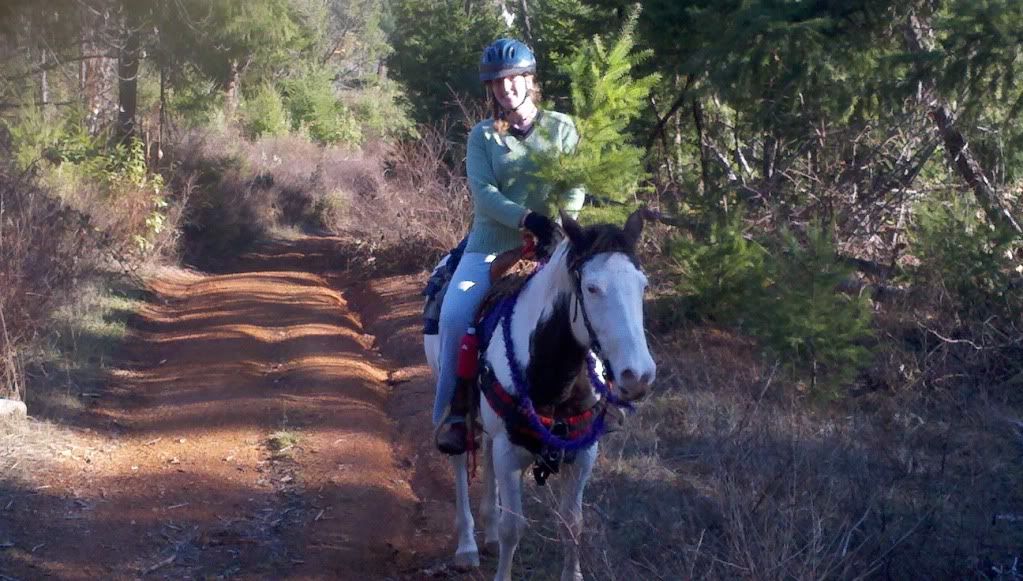 Trained
Join Date: Sep 2011
Location: Germany- but not German =D
Posts: 5,151
• Horses:
2
Do I spot some fuzzy reins ;D

Fab pictures! But you make me want to yell BUT A COAT ON xD Maybe its just me that freezes!!
I was thinking the same thing. No coat and no gloves in some of the photos? Brrrr.... but great pictures! Glad you enjoyed your ride. How did you get the tree home?
lovely pictures i will be doing the same this weekend :)
Ive noticed its one thing to get on line and shop for all the cool looking warm winter riding cloths ,,, then I go outside and reality sinks in,,,,,,,
nice pictures! how are u not freezing?! there isnt even snow yet where i am and i want to put on a full body coat to go to the barn :P and i love your horse! kinda looks like my horse
Nice! It looks like you guys (ladies, haha) had fun! I wish I had access to neat trails like that.
About the coat thing (at least I've found this to be true about my part of Oregon) is that once it gets down below freezing, somehow it doesn't feel cold anymore. I've been out in dry 15*F weather just in jeans, a sweatshirt, and converse and not been cold.
Alternatively, maybe it's cuz Heather and I are both redheads - the fire in our bellies keeps us warm.
---
Fabio - 13 year old Arabian/Lipizzan gelding

~
Rest peacefully, Lacey.

Great pics, pretty horses!!
---
Being horseless is the pits!!
I was wearing two pairs of paints and two shirts. My coat was tied to the back of my saddle incase I got cold and gloves.It was a lot of fun :) It really wasnt cold.It was comfy and riding horses warm you up quickly..especially when you post cause your horse is so darn bouncy!
Looks like it was a fun ride! Beautiful horse and scenery. I just love your adorable little tree as well!