Gidget learning how to lay down!
---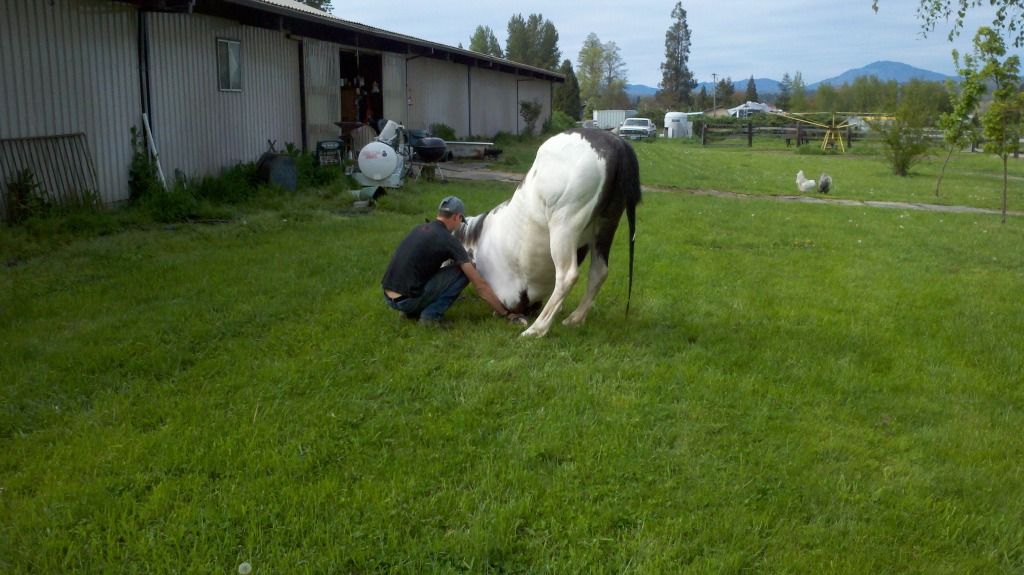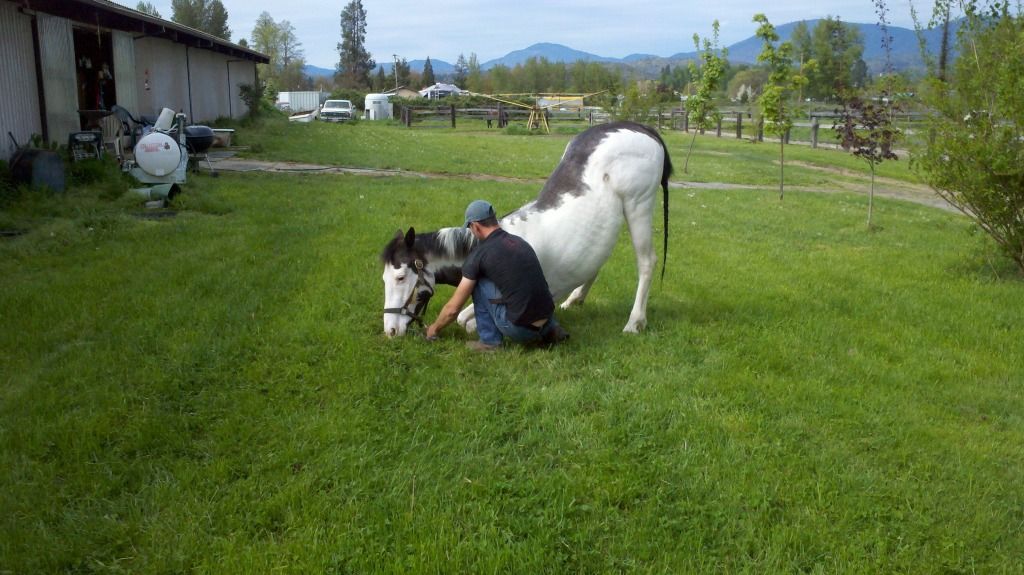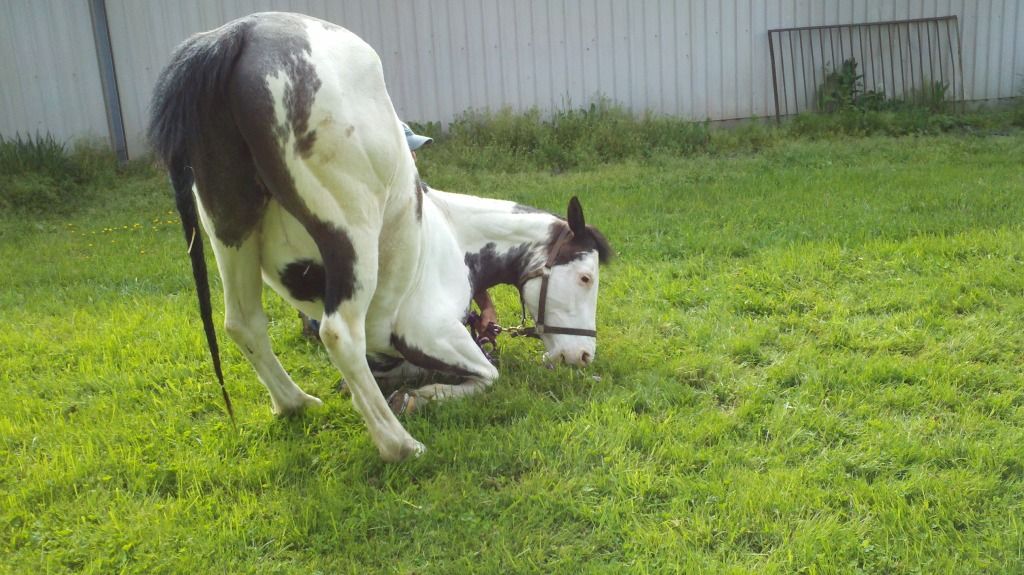 STRETCH!
Taking a bow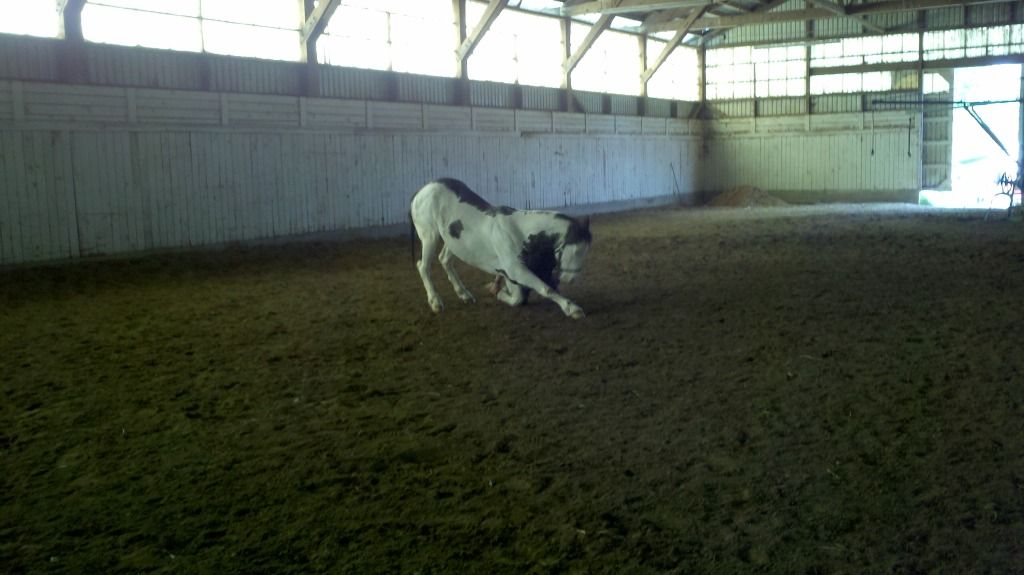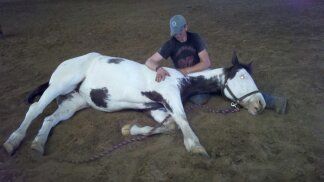 My farrier and I
Teen Forum Moderator
Join Date: Dec 2010
Location: South East Texas
Posts: 7,157
• Horses:
2
haha, these are adorable!
---
Everyone in your life is meant to
be in your journey, but not all of
them are meant to stay till the end.
They are adorable! And so is your farrier, if I may say so. ;)
---
My farrier came and did my horses feet. I had a previous farrier and he put fronts on her as she was pretty sore...well he screwed my horse's feet up royally so I had another farrier come out and he did AMAZING on Gidget's feet. She needs back shoes on to straighten out her feet because the other farrier had her hooves completely turned out. I have pictures that I will post later on of her feet..before and afters. Once Jeremy got done with her hooves he decided to teach me and Gidget on how to her to lay down on command. It took 30 minutes as she is very stubborn. She did it though! I am super excited as I never get to see her lay down so it was defiently special to me.

Enjoy!
Ill let him know,hahaa. He's super nice. His wife is my vet's receptionist and assistant =D
She's such a beauty :). Really cute pictures.
How cute, love the one where she's sprawled out!
---
"Strength is the ability to use a muscle without tension"

Thank you guys!

She was so cute laying there. When we were done playing around we walked away ans she was still laying there and eating,lol!

She's amazingly smart. Love her.
How cute!! Gidget is beautiful!!
---
Being horseless is the pits!!