Started
Join Date: Aug 2009
Location: In the barn whenever possible.
Posts: 1,910
• Horses:
2
The girls are a bit frosty!!
---
It was -20 below with the wind chill this morning (and the wind isn't blowing..go figure). The girls were a bit frosty. All three of them wanted me to tuck them in the barn when I went out there.
Lillie: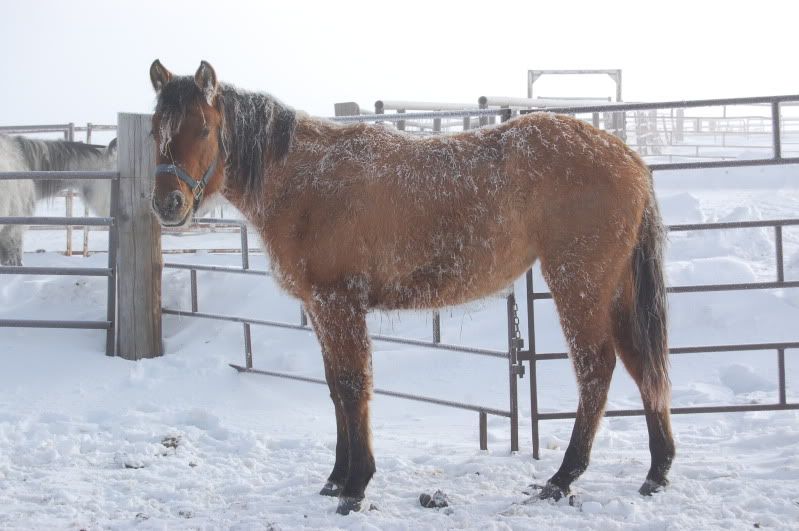 Lillie and Lyric together: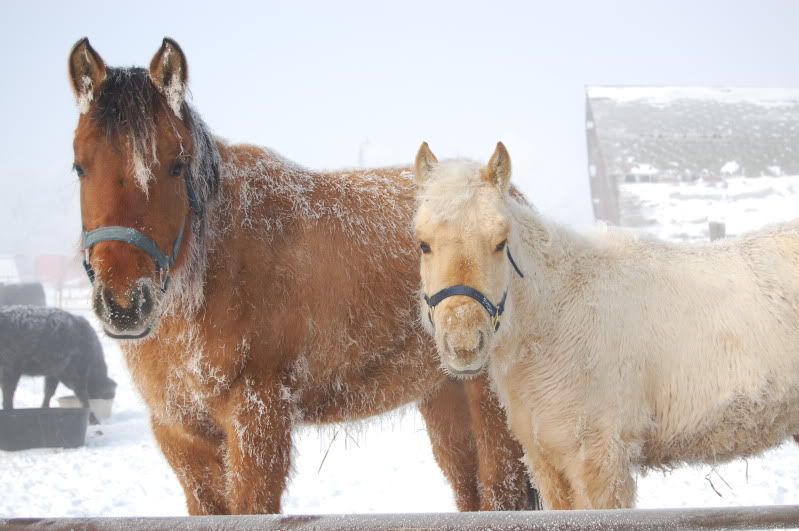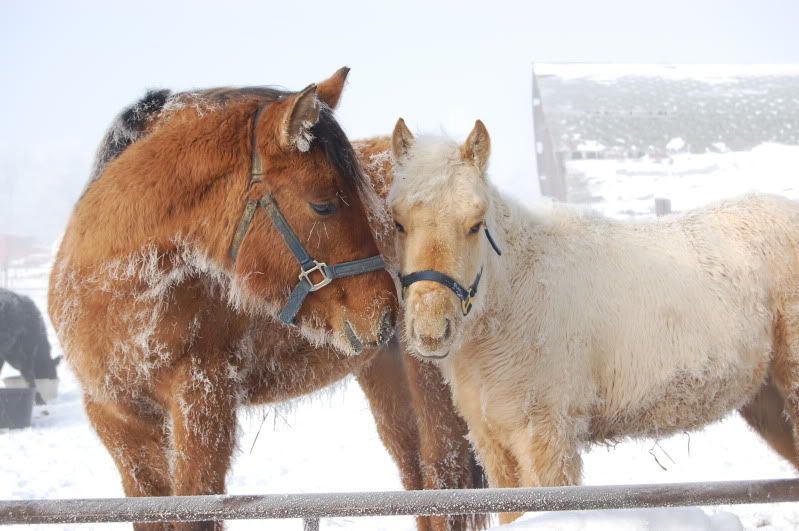 Comanche: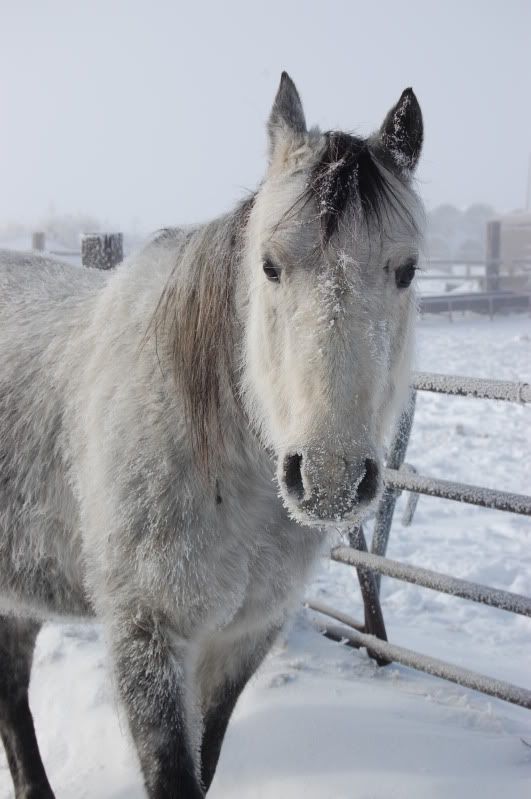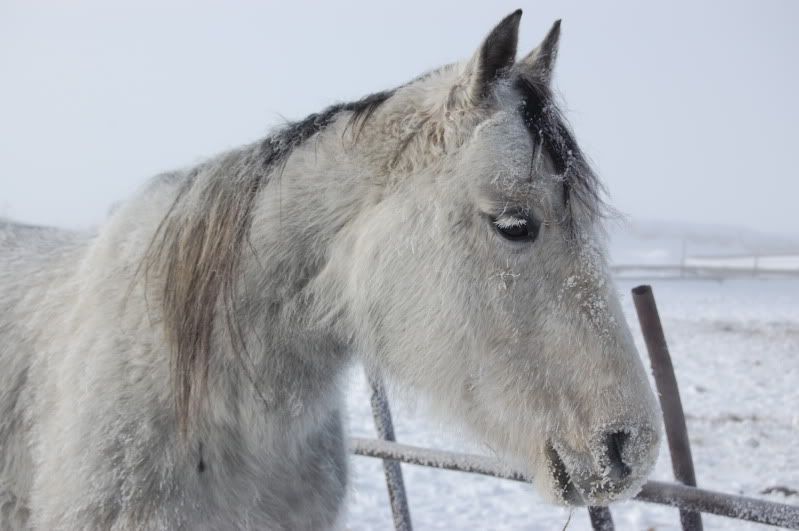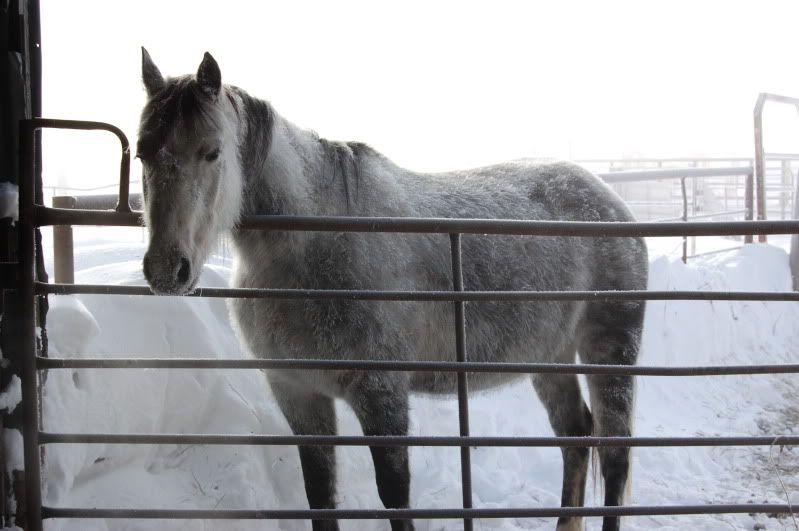 Even the cat was frosty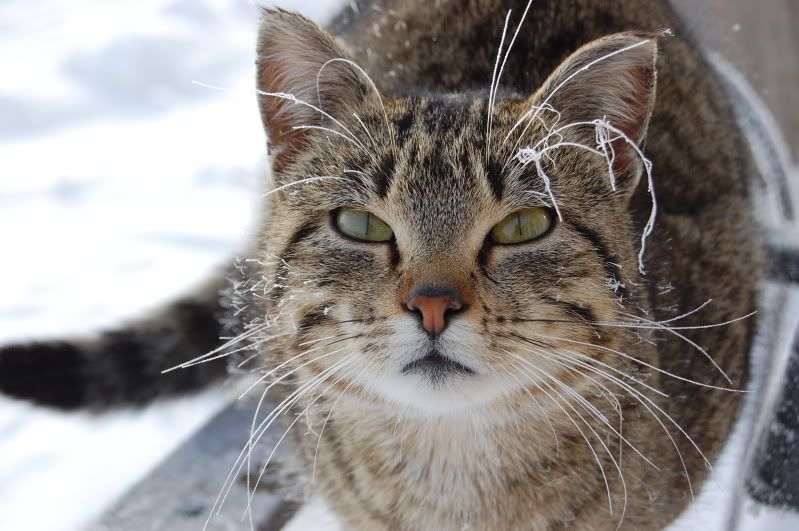 ---
"Riding a horse is not a gentle hobby, to be picked up and laid down like a game of solitaire. It is a grand passion. It seizes a person whole and, once it has done so, he will have to accept that his life will be radically changed." -Ralph Waldo Emerson
what good pics!!! i like the cat one!!!!:)
Great pictures! Very nice looking horses. Good mixture on color there.

Looks a bit chilly though. We haven't been in the negatives yet this month. (Knock on wood). Actually we really haven't even had much snow. Which won't be good for our fire season.
I wish my horse got that fuzzy!
---
All I pay my psychiatrist is the cost of board, and he'll listen to me any day.
Amazing photos! Poor ponies, hehe, but they do look so beautiful.
Lyric is so cute. Great pictures! Thanks for sharing.
I LOVE THE CAT PICTURES!

I would wrap those babies up..keep em warm and toasty :) Cute pictures
HAHA they are too cute! just goes to show how much i baby my horses lol - I've been feeling bad all day cuz they have been outside without their blankies in 20 degree weather. HA. Their blankets got wet last night so they have been drying all day. Although after seeing those chilly horses I don't feel so bad - toughen up boys!
---
* You know your a horse person when someone does something nice for you and you pat them on the neck and say 'good boy' *
Similar Threads
Thread
Thread Starter
Forum
Replies
Last Post
The girls.

Mcfrumple

Horse Pictures

9

11-13-2008

02:26 PM

My Girls!!

FoxRidgeRanch

Horse Pictures

8

06-17-2008

03:25 PM

What Do you Think fo The Girls?

FoxRidgeRanch

Horse Riding Critique

9

06-12-2008

03:00 PM

My girls...

dashygirl

Horse Pictures

3

12-23-2006

03:13 PM