Aw she's lovely, what a gorgeous colour to!
She's so pretty, I love the dappling on her.
---
-Horse racing is my passion-
Athena:15y Palomino QH & Shirley's Brittney:8y Bay OTTB
She is gorgeous!
---
~Britni~ and:
Ike- 6 yr old Quarter Horse gelding
Sienna - 6 yr old Arabian/Quarter Horse cross mare
Bob, Boomer, Thunder, Nick & Jack - The Drafts
thanx all ! she dapples when she starts getting her winter coat, but is golden when slicked off...she also has the zebra stripes on her legs and her tail has lots of black as though she tried to be a buckskin, but didn't quite make it !
very cute
---
kickshaw
Justin (qh/tb)
Boo (asb)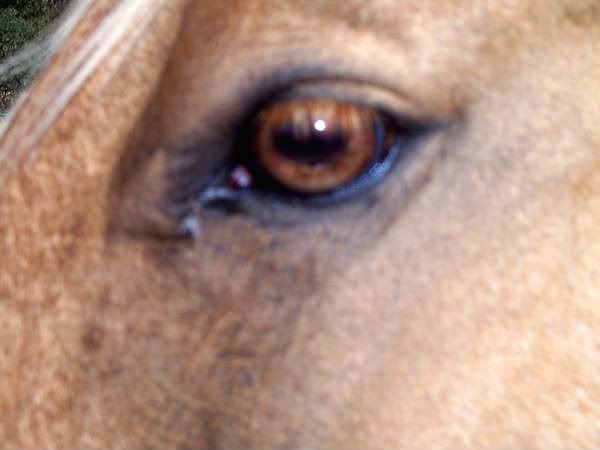 i tried to make it a bit more clear for ya.
thanx free! it looks much better...her eyes almost remind me of lizard eyes!