Good Friday Photos, click if you wanna see pinto ponies!!!
---
So there are heaps of pics so let me post the link to my webpage and post some of my faves...
pintopony
Angel looking cute as she spooks at mud!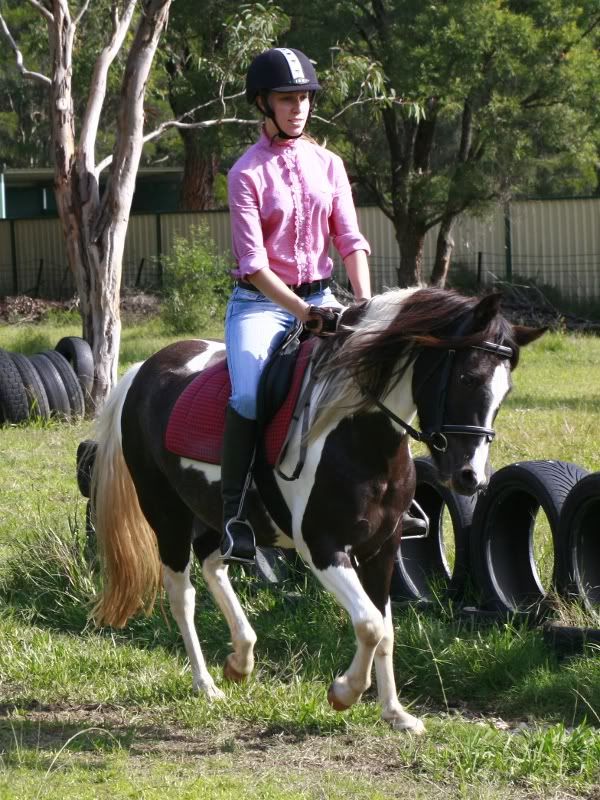 Kai and I look so chill when we canter haha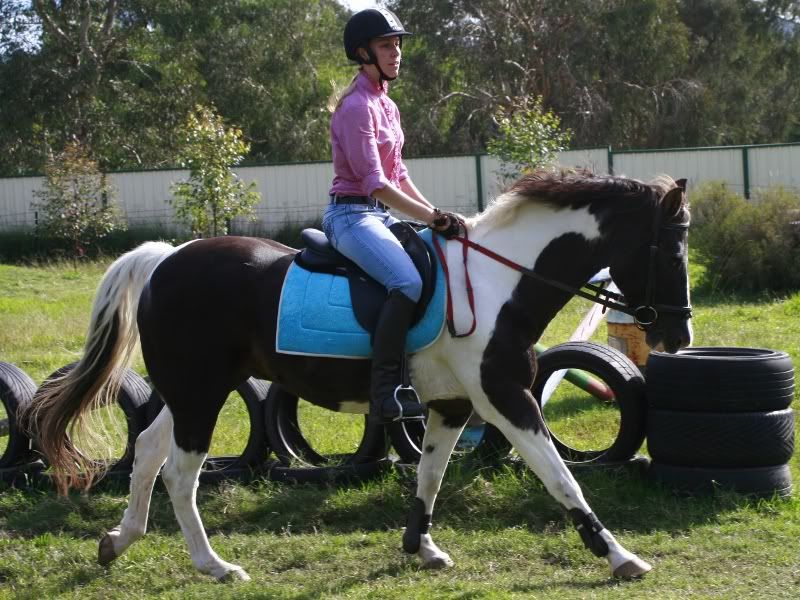 Theeeeeee most aaaaammmmaaaaaazing ponieeeeeee eveeerrrrrrrrr!!!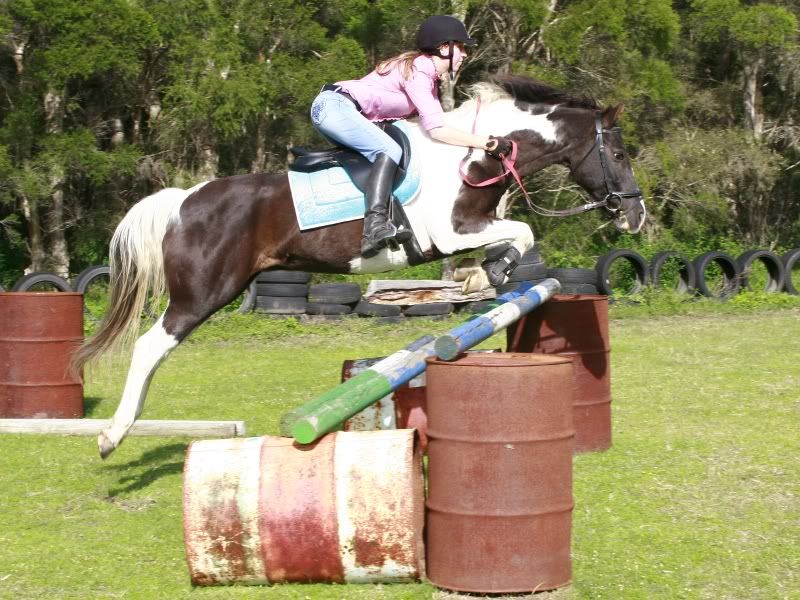 So I hope you liked all the piccies!!!
wow you all look great!!! i love angel!!! she is soo pretty, her name looks like it suits her so much!!! lol!! looks like fun!!!
---
Horses lend us the wings we lack
oh angel is so pretty you look good on her, she looks like a good jumper tooo.
Oh, Pretty Pinto Ponies!!!
I love Kai. She is sooooo cute! Angel is so pretty...
You don't ride Angel much do you??
What a great thing to do on good friday
---
Horseriding- The art of keeping a horse between you and the ground.
Thanks everyone!

Tayz, I ride Angel about every second day when the weather is good, just don't take pics everytime cause it is pretty boring, lots of walking, bending, leg yielding and trotting when I have her attention. She is just a baby :)
Where are the kangaroos???!