I'm cross posting these (with permission). Someone on another forum went to Haiti before the earthquakes. She said the Haitians didn't have "pets" per say. The animals just stuck close to the houses that gave them food. If the animal is owned by someone they let them wander. In their culture nobody steals another person's animal.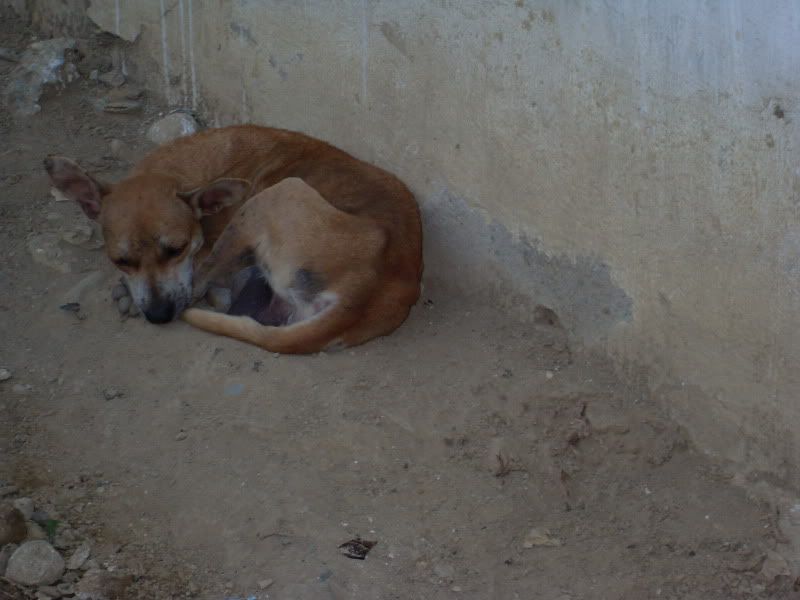 The horse did not get like that from the after effects of the earthquake.

Neither is there a shortage of grass on the island.

So exactly why is that creature in such a pathetic condition?

I wonder just how you would get that creature back looking like a horse - or is it a pony?

It is a remarkable survivor.

Ugh!
I'm thinking that she was like this BEFORE the earthquake. They are poor after all. No horse deserves that though...even if it is a poor country :*(
---
Good people get cheated, just as good horses get ridden
The poor girl probably is wormy...not to mention just because there is grass doesnt mean it is good...

My boyfriends dad went to honduras and said there could be a horse in a feild of knee high lush looking grass that was skin an bones...why? cause even though the grass looked good the mineral content was extremely low and the sugar content an fat content was low...the only thing high was the salt content.

So just cause there is grass an forage in the picture doesnt mean much...that is if the grass in haiti is bad like it is in some parts of honduras...
---
Horses Will Listen...Even When No One Else Could Possibly Understand...
Oh god the poor little soul, bless her heart. And Joe, the poor burro - is that a gaping wound on his hind end?

So awful. So awful. I hate seeing this and knowing we are helpless to do anything.
For gods sake someone shoot the poor thing !!!
That horse was skinny long before the rest of the world suddenly started caring about Haiti.

Poor mare.
I hope someone helps her, even puts her out of her misery if shes to far gone. That earthquake was a tragedy for sure, but all that has drawn massive attention to hiati, and i think thats a good thing, the people and animals will get way better care then before the earthquake.
---
If there are no horses in heaven... im not going.