Yearling
Join Date: Jan 2008
Location: British Columbia, Canada
Posts: 1,284
• Horses:
4
Ground driving Noel
---
Didn't have a bridle that fits him so we had to make do with his rope halter. Wasn't like we were asking for detailed maneuvers, just walk and a couple of turns. This is the little guy we are fostering that was locked in a barn for several months with no food and water. Back in Dec he was pretty mcuh feral. Were throwing as much as we can at him to get him ready for his forever home.
Giddy-up:
Coming out of a turn.
Off the other direction:
I give it a try after Hubby has explained what to do: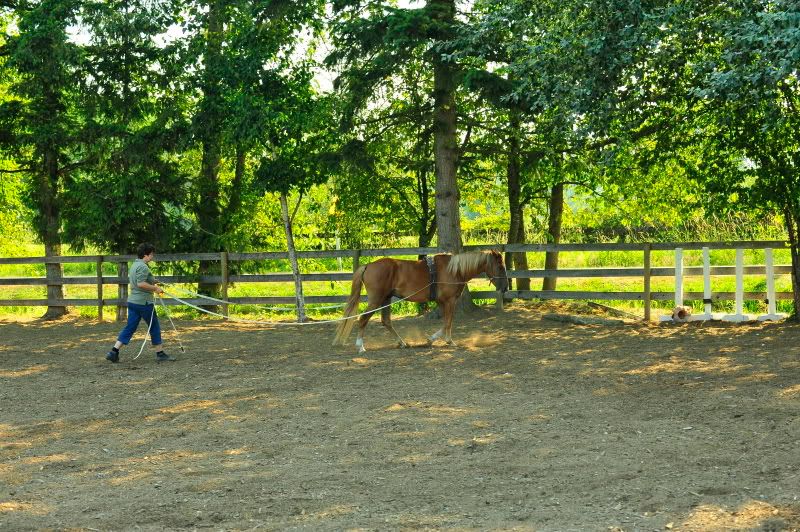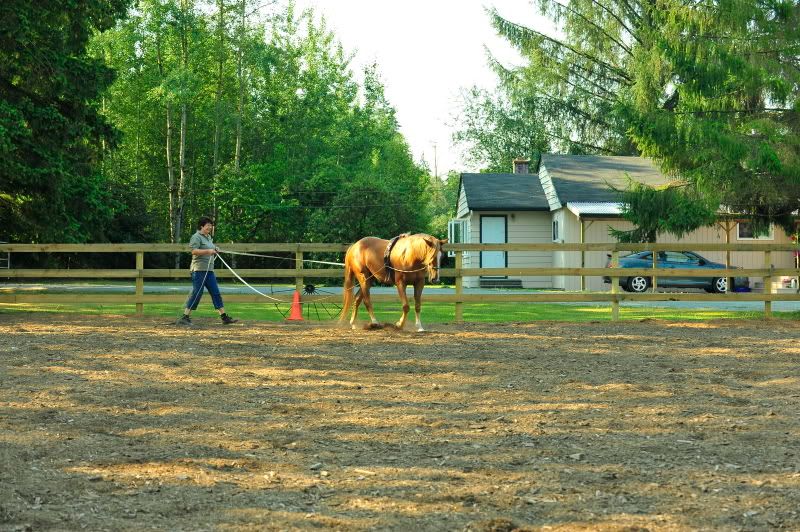 Big hug and a smooch for being such a good boy: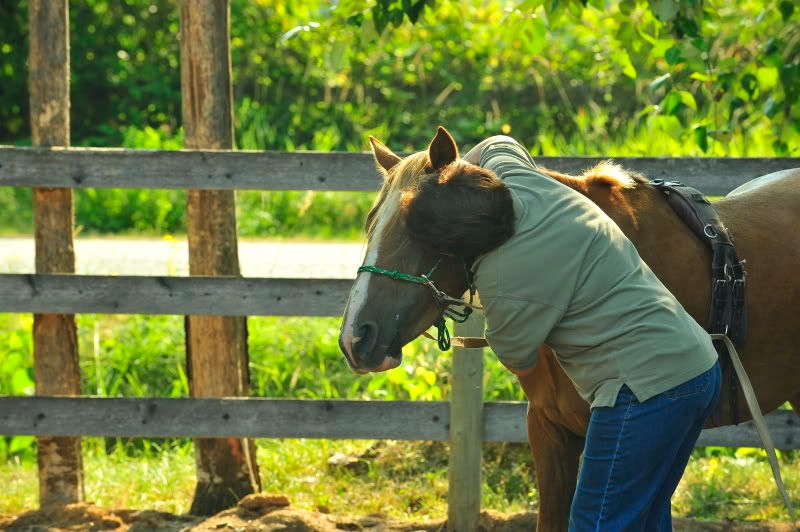 It seems the stress of the day was too much for him:
I can't tell you how proud we are of this little guy, he has come leaps and bounds in the last couple of months. The explosions are almost nonexistent. You can see the cogs turning in his head with each new "job". There is less and less resistance as his confidence level increases.
I look back at what we started with a few months ago and it just amazes me.
Started
Join Date: Aug 2009
Location: In the barn whenever possible.
Posts: 1,910
• Horses:
2
Great pictures! Gives me a wonderful reference when I start doing this with Lilly Storm.
Yearling
Join Date: Jan 2008
Location: British Columbia, Canada
Posts: 1,284
• Horses:
4
Thanks, it didn't take any time at all for him to get the hang of it, but it's been four months of work up to this point. Just a change in terrain and he would freak.
Awhh! He is so cute. If he is doing so well in just a rope halter, imagine how well he will do with a bridle!
---
When God Made Horses, He Painted The Good Ones.
"All I pay my psychiatrist is the cost of feed and hay, and he'll listen to me any day."