Growing up baby...Wrecker.
---
New thread for my baby Wrecker. She's already 5 weeks old as of 4/21.
These are in order from birth to newest. I'll update as she grows! Enjoy!
March 17, A few hours old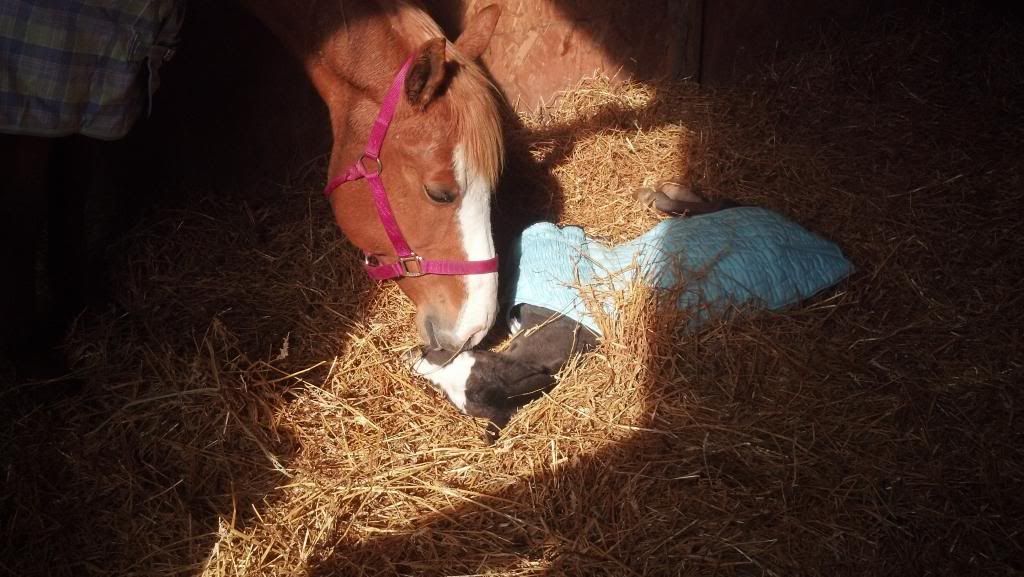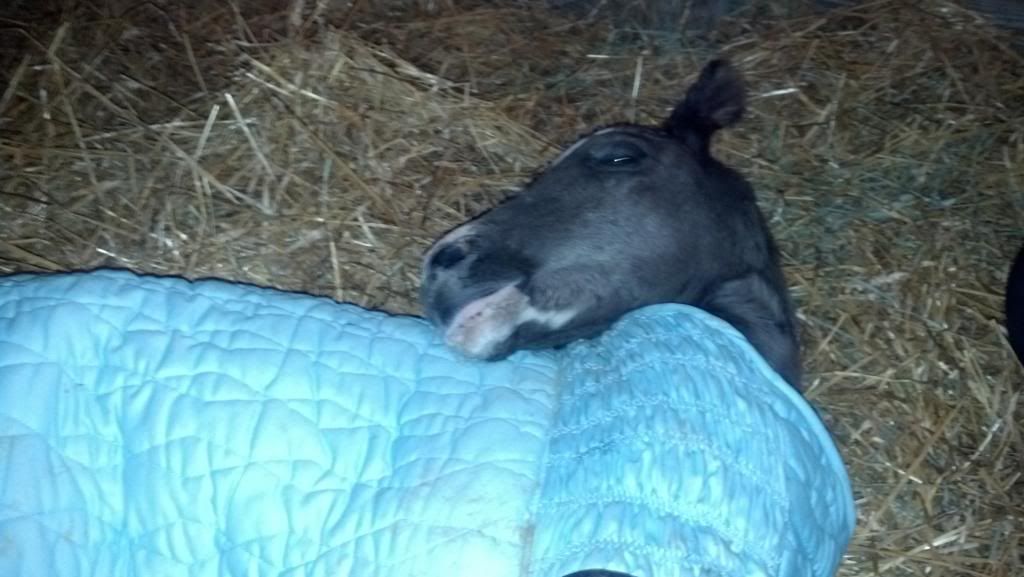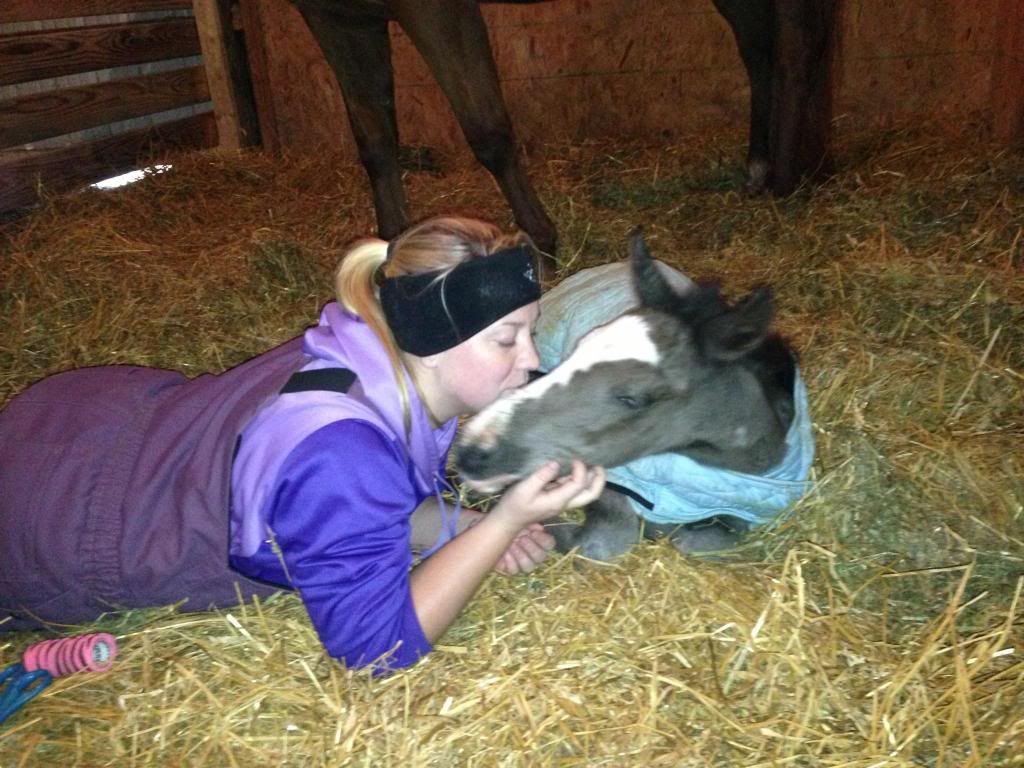 March 22, 5 days old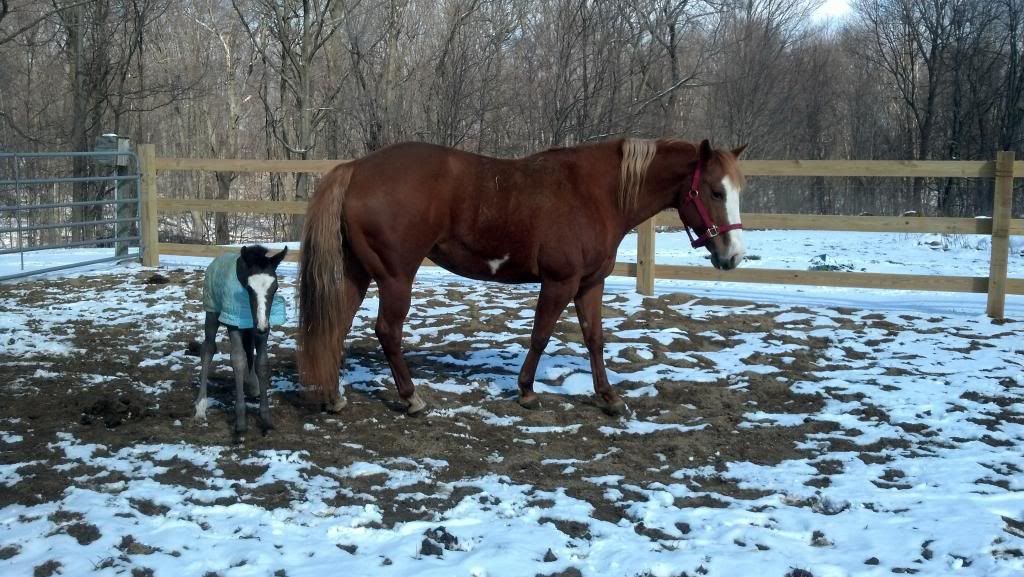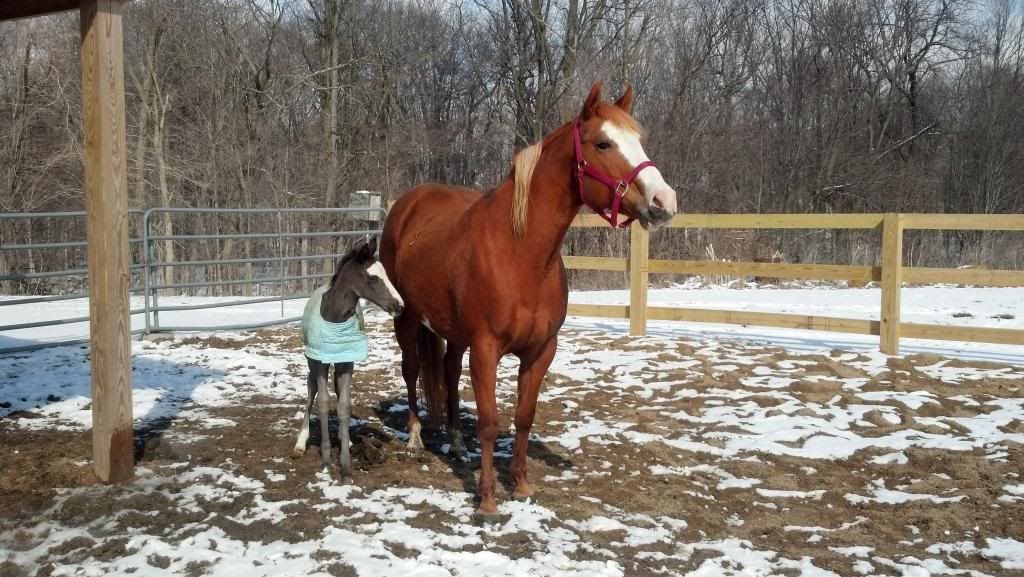 3 Weeks Old!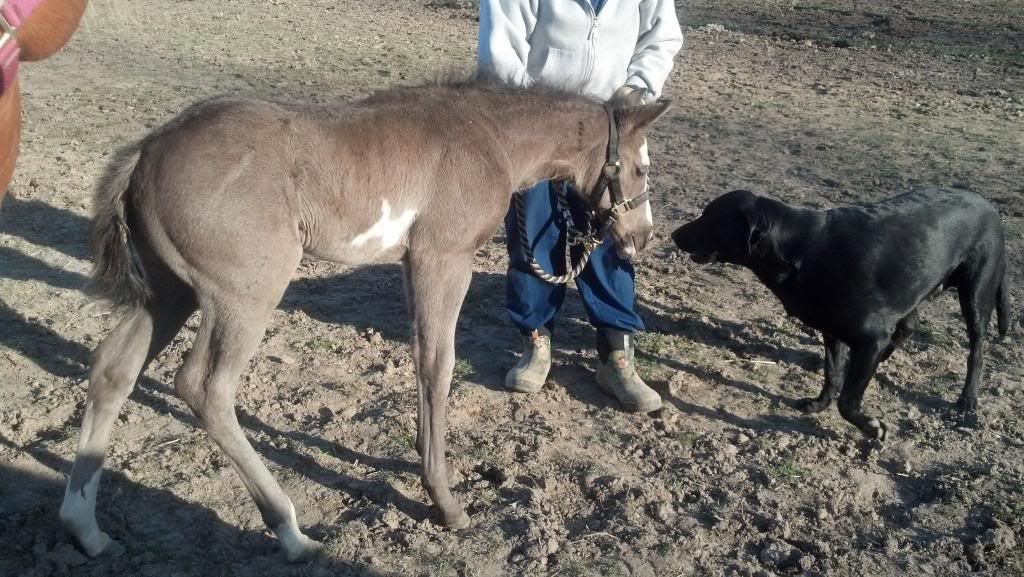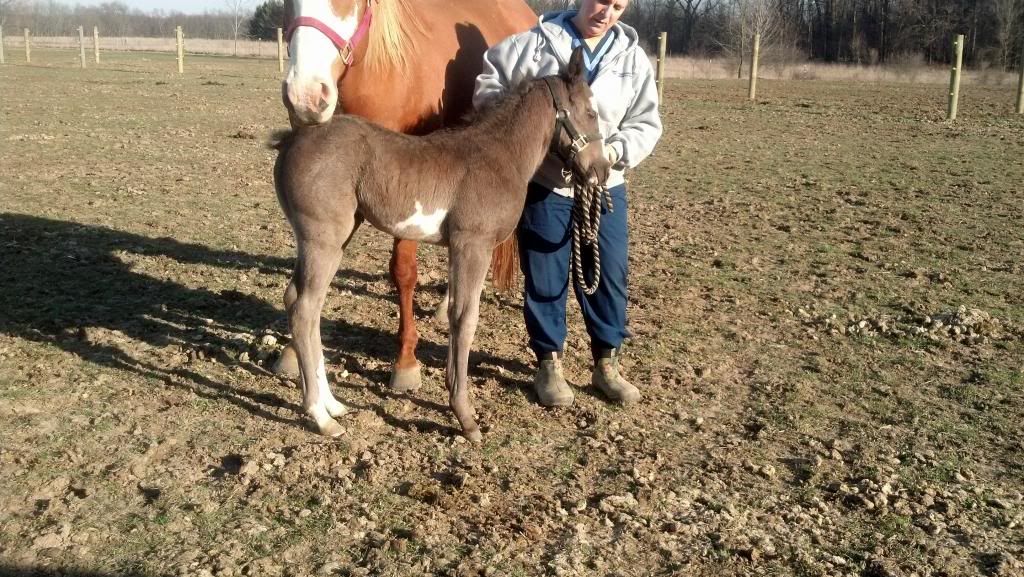 ---
"The greatest pleasure of a dog is that you may make a fool of yourself with
him and not only will he not scold you, but he will make a fool of himself too."
-Samuel Butler
Wow she is growing at a good rate
Pretty girl
if she keeps this style of growing up, shes going to look just like her momma. and i hope she does because chilly is a great looking horse.she is a mini-me right now.

shes light on bone, but has a nice booty, straight legs. a little sickle hocked in the back, although i prefer that to 'perfect' legs.

i cant wait until she sheds out. her muzzle and halter rubbed spots are showing her black. -squeal!!!- yay!
Posted via Mobile Device
Teen Forum Moderator
Join Date: Dec 2010
Location: South East Texas
Posts: 7,157
• Horses:
2
Whoo! Look like that Booty! I'm loving the slightly refined face too. Our colt (not home bred, bought with his dam) has great build but a giant block head. *sigh*
---
Everyone in your life is meant to
be in your journey, but not all of
them are meant to stay till the end.
She looks great, and momma even just 5 days after giving birth to that beauty looks fab! you should be proud :)
So lovely!!
---
"Strength is the ability to use a muscle without tension"