Growing up with Cash
---
Well thought id start a thread to put all my pics of my little man Tassa's Little Smarty (AKA Cash) cash was born on the 28th of September at aroun 8.30pm easy birth however mum wasn't letting him suck she is a maiden and she would do circles following him when he tried to nurse lol. Anyway a vet trip and a fair bit of CASH latter for plasma and cash is fit as a fiddle Purebred QH out of lovely mare Rosie out of Tassa Lena great Qh stallion here in aus who did about halfway through rosies pregnancy so with no frozen semen cash is one of the last foals by this great sire and we are so proud of him :) He was 5 weeks old on Saturday anyway here a some pics
here is daddy
and daddy again in his prime
and mum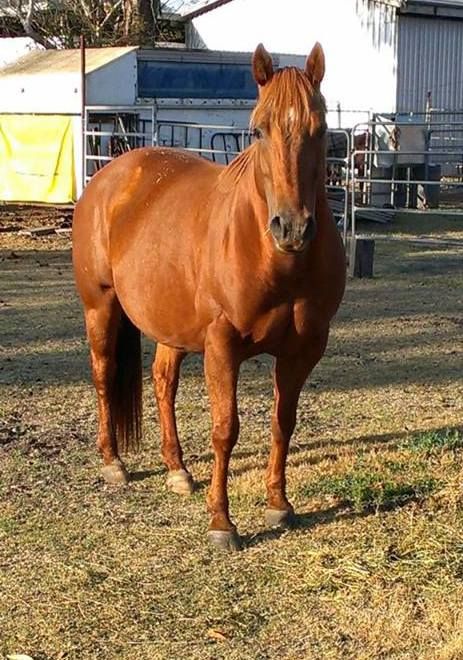 and the boy Cash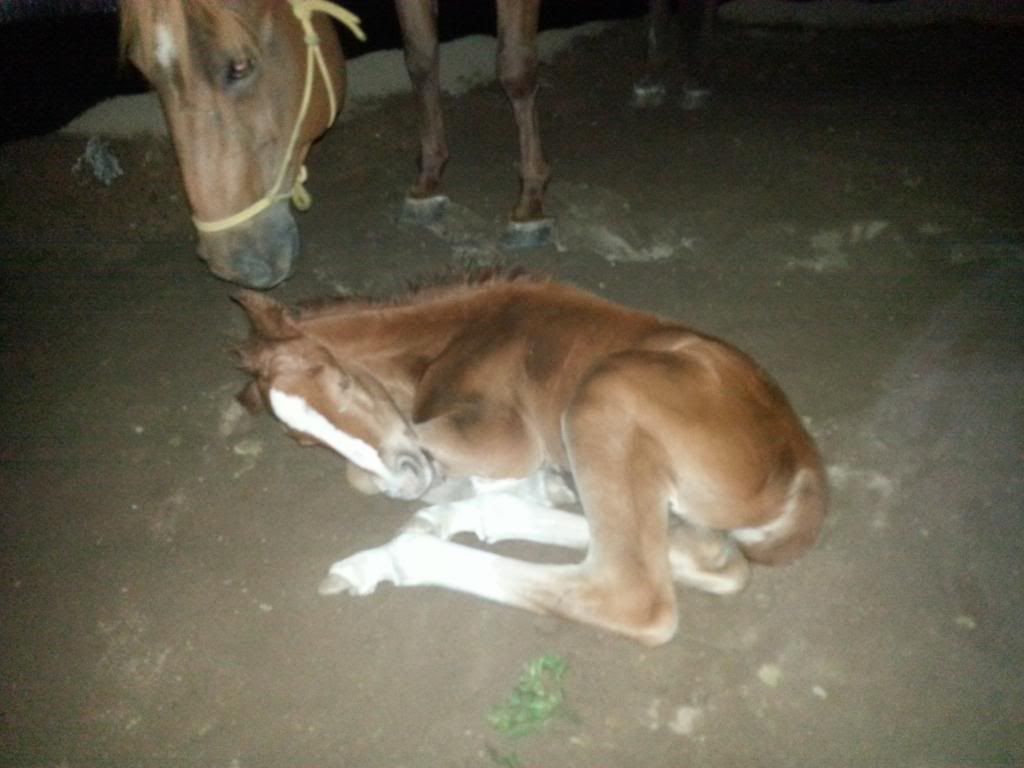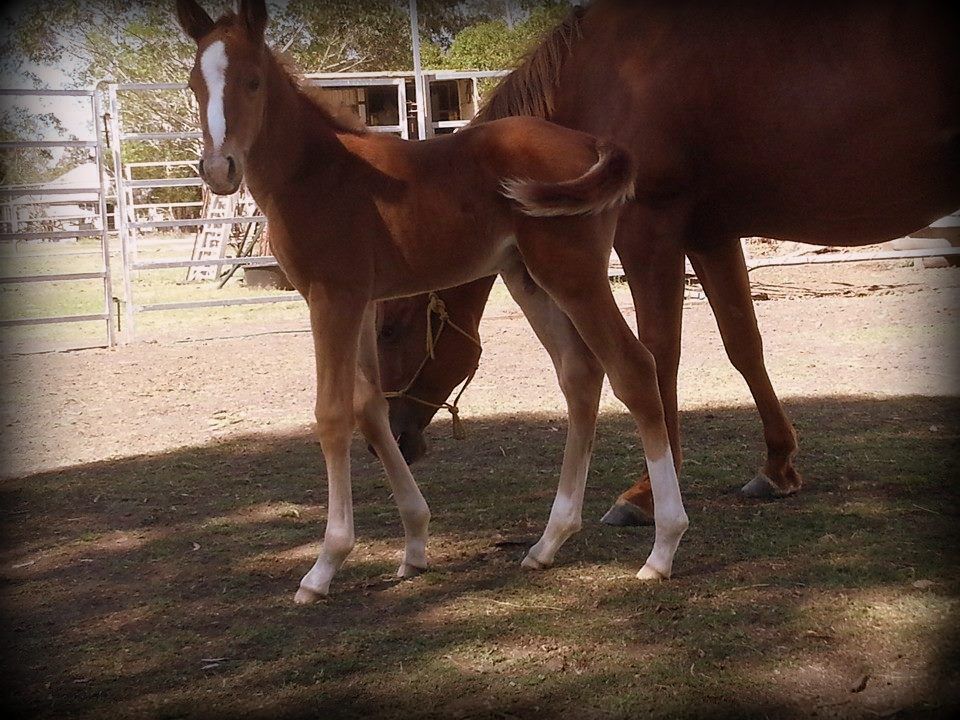 He's sooo handsome!!
---
Being horseless is the pits!!
thanks im his biggest fan I must say lol
OMG, I love some of his moves, especially the rearing with head into mom's shoulder, biting mom's ear while she eats and the foot over her neck while she trots, not to mention those cute expressions with his lip...too sweet for words!
What a beautiful boy!! Thanks for sharing :)
He's so freaking cute!!! Ahh!!! How can you handle that in person?!
---
"Strength is the ability to use a muscle without tension"

thanks guys
Skyseternalangel
I cant lol he is to cute to handle :) tried him with water yesterday as it was so hot his mum loves water but he wasn't as keen on it as her lol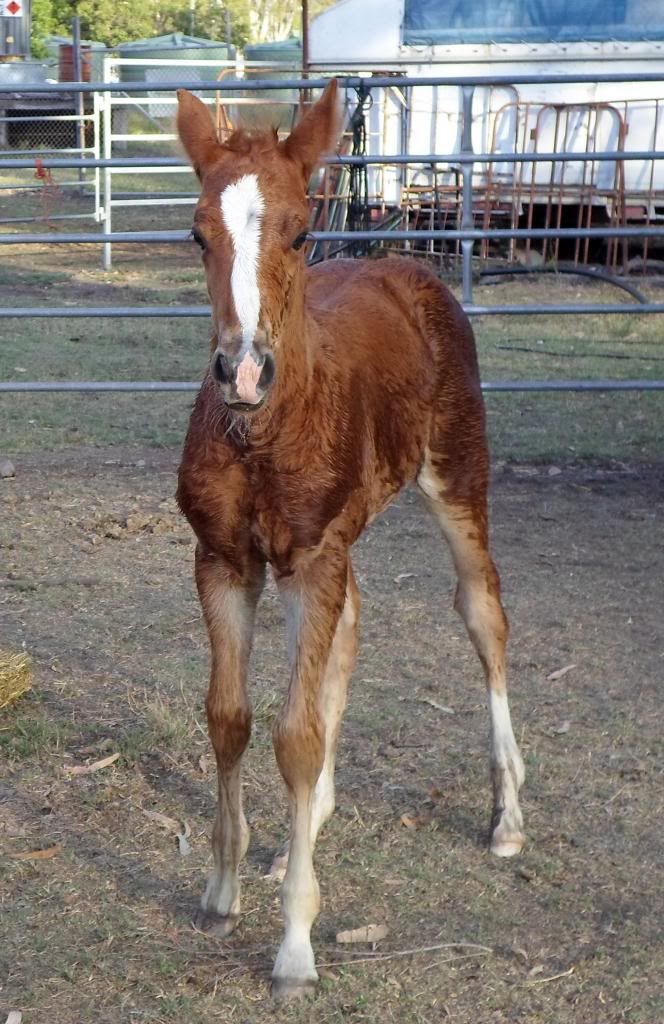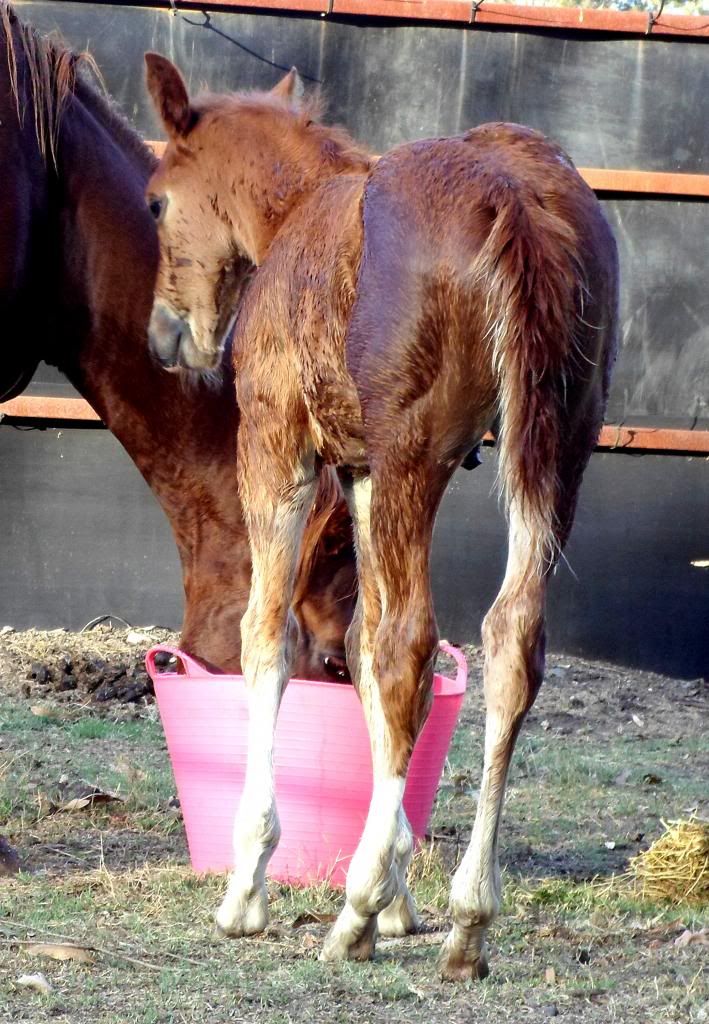 mum loved it lol
Similar Threads
Thread
Thread Starter
Forum
Replies
Last Post
Cash says hi!

ArabianAllie

Horse Pictures

10

07-30-2011

11:01 AM

Cash Pony =)

ArabianAllie

Horse Pictures

2

05-18-2011

07:39 PM

Riding with Cash!

SlapLeather

Member Journals

0

11-10-2010

11:04 PM

R.I.P. cash

4Cpaints

Horse Memorials

3

11-14-2007

04:36 PM