A 'Halflinger' a 'Wholelinger' and a Bubba as a bonus
---
I love these pics I took this morning, Stewie the Moose, the Prezhunkahafadorian and his little brother Wombat the Haflinger,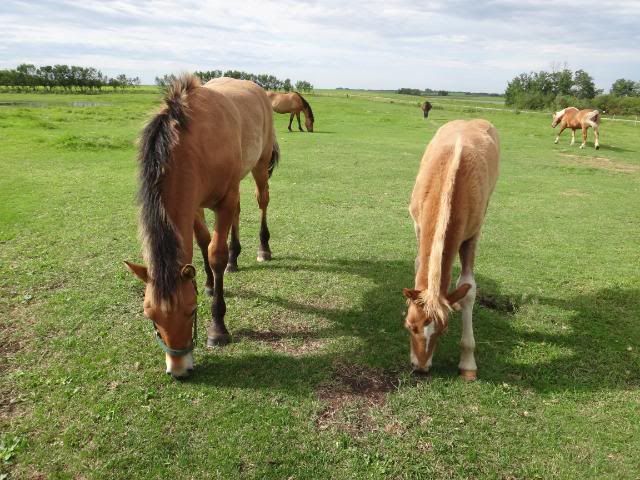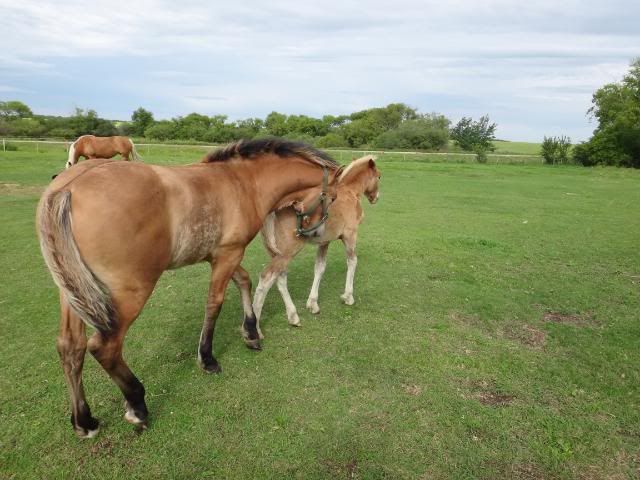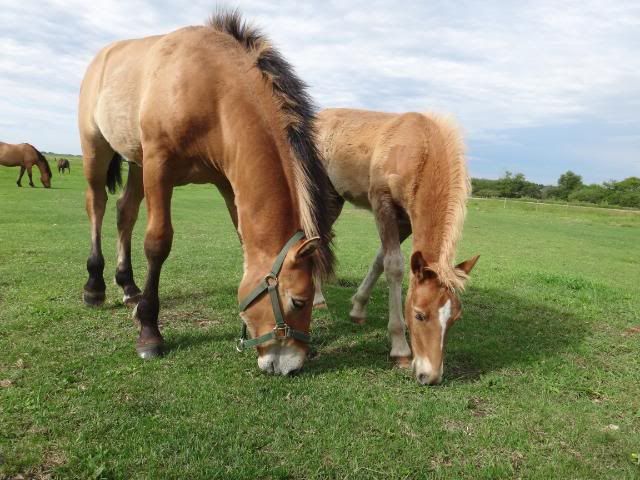 Bubba and Badger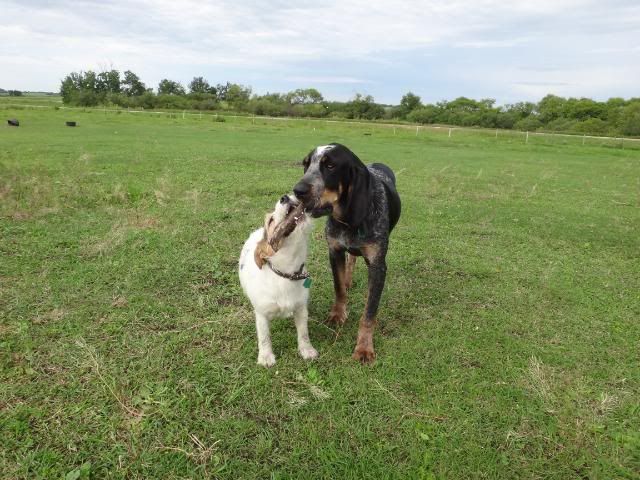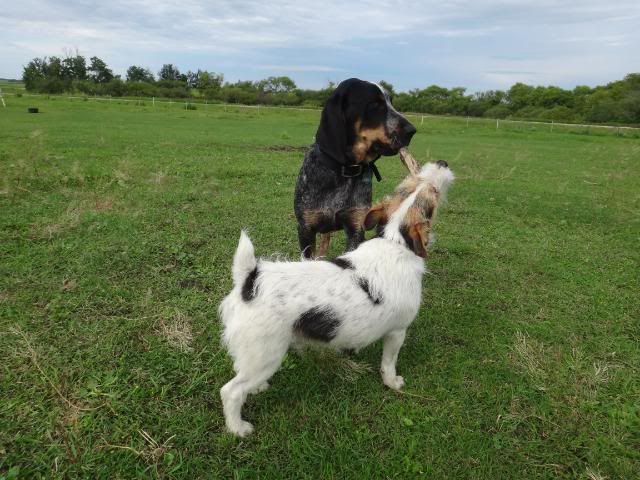 Awwwww....*dies of cuteness*
Banned
Join Date: Jul 2009
Location: In a land far far away, or so I wish.
Posts: 12,825
• Horses: 0
Stick sharing photos are way too cute.
better than the earlier games, where JRT lays on the floor and trips up small hound puppy who is all ears skin and paws
Have you ordered Paul Bunyan a custom saddle yet? It should take them about 3 years to make it and he will be ready to back by then...
I was hoping to wait on that one Face, no withers have appeared yet, and I would love if he actually had some
Nope, he needs to be one of those power pulling drafts- he wouldn't need a team mate to help him!
Wow! Look at Stewie and Wombat's size difference!!!! Amazing!!!
To be fair Stewie is 3 months older than Wombat, so he's entitled to be a bit bigger
I'm impressed how Wombat stands up for himself though, he's not going to be pushed around.
Now that the yearlings are 'safe' following their gelding, I'm going to put them out with the mares and foals there, they will be great company for Stewie when I wean him, and far better suited in size as play mates.
Great pics! Thanks for sharing :)
---
Life is like a camera. Focus on what's important, Capture the good times, Develop from the negatives and if things don't work out, Take another shot.