Halloween costumes!
---
so lets see those halloween costumes!
here is my mom and her mare.
my mom dressed up as a dark angel and made her horse a skeleton.
---

Baby, Sparta, Carmen, Henry, Hooch, Mercedes, Butterscotch
and then Baby and I we were Indian and indian pony again this year.
---

Baby, Sparta, Carmen, Henry, Hooch, Mercedes, Butterscotch
I don't have any pictures to add but I love your costumes and the horses they look great.
---
My two horse Apache and Sammy are my world
along with our dogs Patch and Bear.
But I will always love you Jimmy R.I.P
Dont have any costume either, but both of those are great!!!!
Not my photo, but I love this costume!!
---
Last edited by Allison Finch; 11-02-2011 at

09:06 PM

.
your link didnt work Allison, unless its just my laptop.
i love the costumes! espeshally the dark angel and skeleton! cant wait to see more pictures from everyone else :) I don't have any myself tho :( maybe next year!:)
---
Beauty is not diminished by those who refuse to see, hear,feel or in any way sense it. If you refuse to see beauty its you who is weakened.
Yearling
Join Date: Oct 2011
Location: Blowy Hills of the Pacific NW
Posts: 1,318
• Horses:
1
I love the skeleton! What a unique horse costume!!!
Here is Sunny and me dressed as Greek goddesses!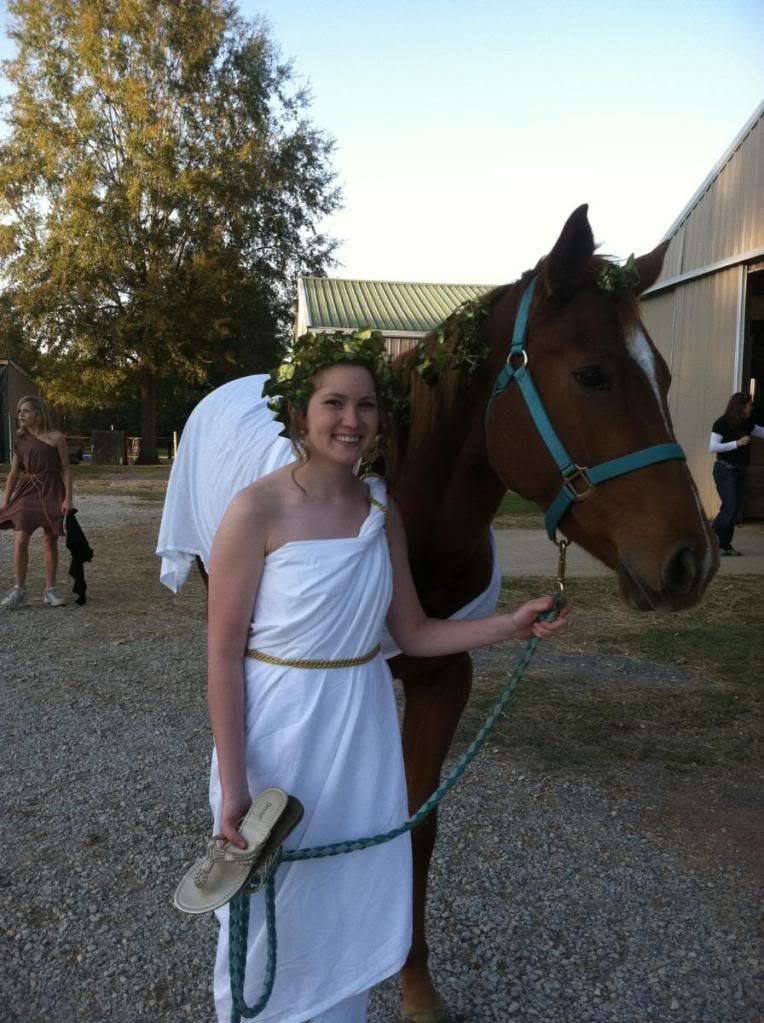 Posted via Mobile Device
Already posted, but heck, I'm still feeling proud! LOL
Indie and I went as Renaissance nobles ♥
Subbing, can't wait to see everyone elses costumes! So much fun.