Halloween Hunter Pace!
---
went on a halloween hunter pace on sunday.... just wanted to share my costume
(i am batman!!)
feel free to post your halloween costumes!
my bat ears somehow lasted the whole ride
i could barely see through the mask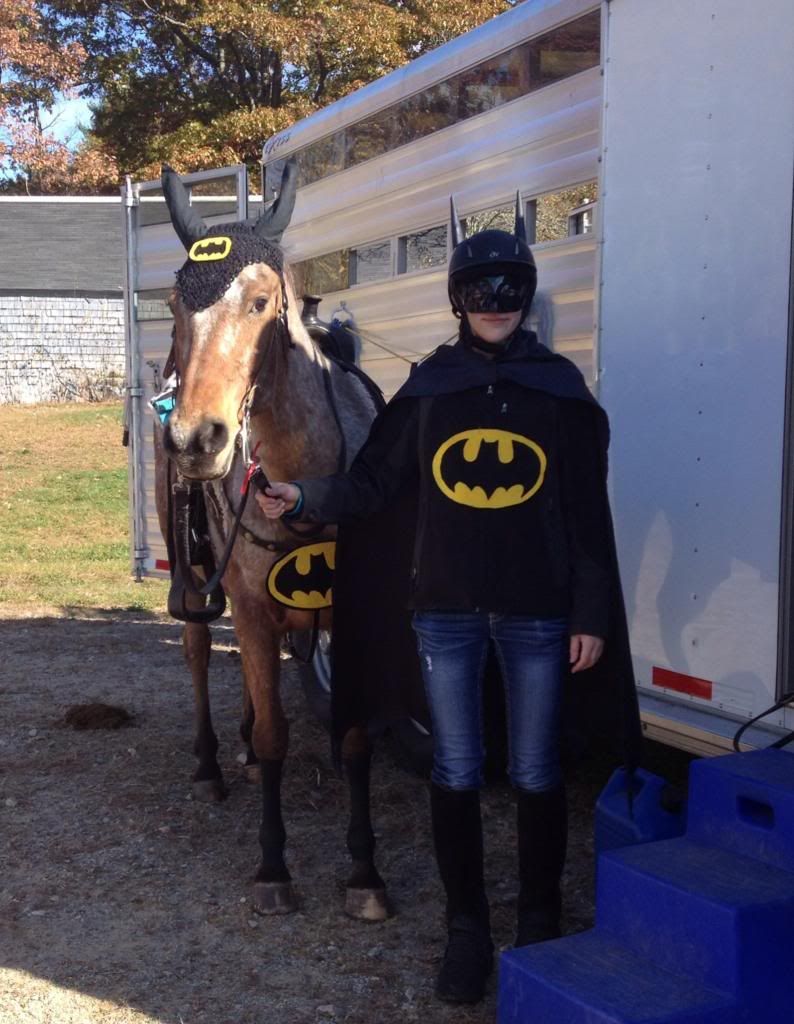 my friend and her mom, and me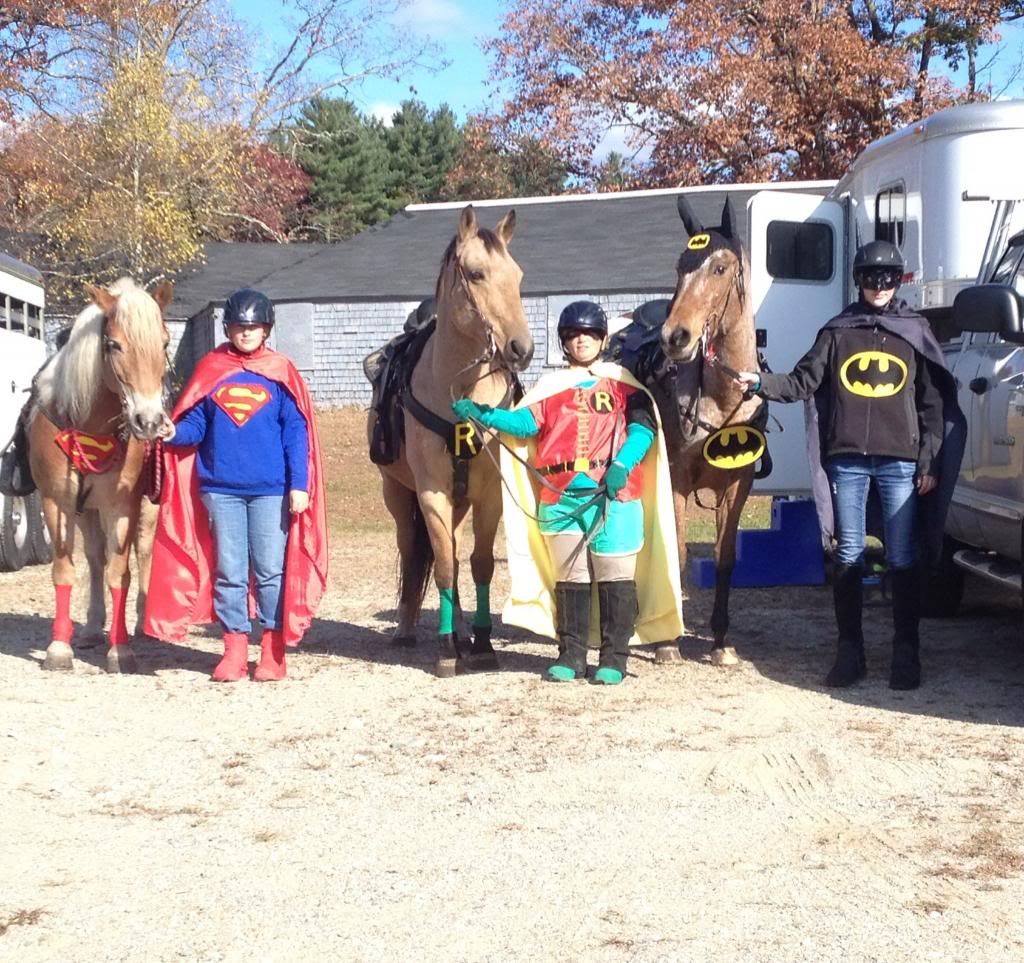 ---
You may be out of my sight, but never out of my mind. ~RIP Angel
Love it!!
Posted via Mobile Device
Oh my.. this is too wonderful.
---
We are not human beings having a spiritual experience. We are spiritual beings having a human experience. -Pierre Teilhard de Chardin
These are very nice good job
---
ride a draft and see the world differently
what a great set of costumes. you guys look great!
Hopefully we get the award for best costume!
Posted via Mobile Device
Hahaha, that is AWESOME.
---
EQUUS KEEPUS BROKUS
That's so cool!! :)
---
R.I.P Duke <3
No hour of life is wasted that is spent in the saddle.~Winston Churchill

Great costumes. That looks like quite a bit of fun!
---
O-Ba-Gee-Ba-Jabba-Joy!
it was very fun! the trails were very nice, a good mix of very open trails and smaller trails. some big hills and flats sone a few jumps on the trail and a few fields with jumping courses
the ride only took an hour, but it felt like 2 hours
---
You may be out of my sight, but never out of my mind. ~RIP Angel