Hanging with Hercules
---
Thought I'd share a few pics from yesterday. Just a lazy day under a big ol' shade tree :)
Here's my husbands horse trying to bum more carrots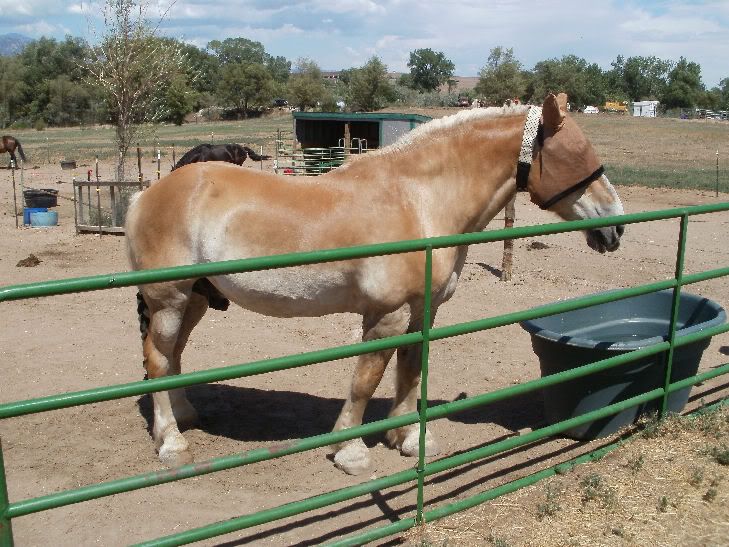 trimming fetlocks
Hercules loves his neighbor "Buffy" the buffalo (probably because they are both from the wild and have similar colors)
my boys funky zebra legs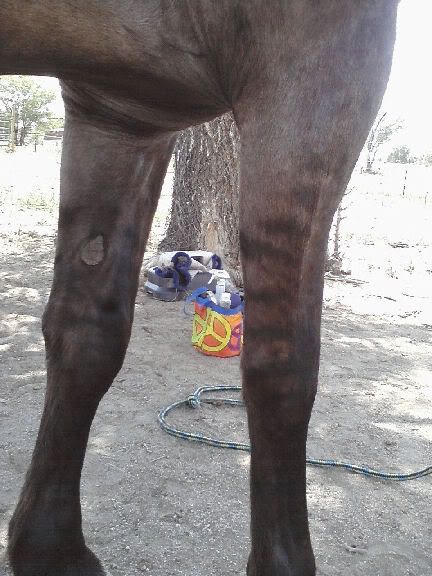 Your hubbys horse is a hunk and Hercules is stunning! :) I love the zebra stripes too ;) When my boy shed out and got his summer coat I was blown away by how prominent his were.... Look forward to seeing more pics of those two handsome boys :)
---
Proud Mom of:
Grey Sky Aledo Elite, a.k.a Wolf- '09 grullo QH gelding
Apache-Paint/QH gelding ♥2003-2011♥ R.I.P ♥
such cuties! is the buffalo nice? we use to drive by a place back home that had a herd of buffalos on there property. This was in FL so a very odd thing to see :)
The buffalo is "kind of" nice. Sometimes she'll come up to the fence to lick Hercs nose, I've been able to scratch her head a time or two but that's close enough for me. Growing up, my grandfather raised beefalo and I have scary memories of trying to cross the buffalo pasture to get to the horse pasture - they're pretty aggressive and mean. She really likes my horse, most of the horses out here are scared of her. I think she looks and smells strange to them. It's funny to watch her and Hercules running up and down the fence line together. Buffy hangs her tongue from the side of her mouth and makes a funny grunting sound when she runs. Hercules just bucks and farts, they make a crazy pair!
I'm literally laughing out loud! You have to get a video of that some time. I can just picture the bucking and farting and the grunting with tongue flying in the wind-bwahahaha!!!!
Too hot to ride today so it was bath time for the boys. Hercules looks so awesome today, especially when compared to how he looked when I first brought him home in January!
Today:
January 2012: