Happy Early Birthday to Red
---
Today was a camp day at the barn, so the kiddos and I had to bring cupcakes to share with all the barn kiddos for our boys day!
Red is a bit of a barn favorite, so all the girls fawn on him.
Sarah has the happiest faces when she's with her horses!!
Caramel apple cupcakes, Red had his without icing, Sarah took it off after the photo. Everyone else had cream cheese icing on theres.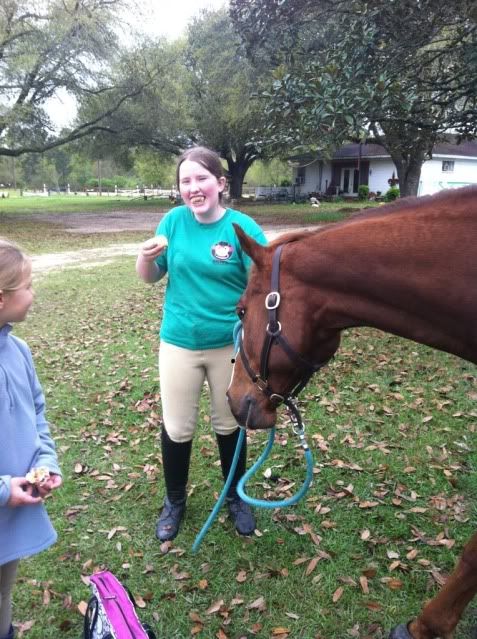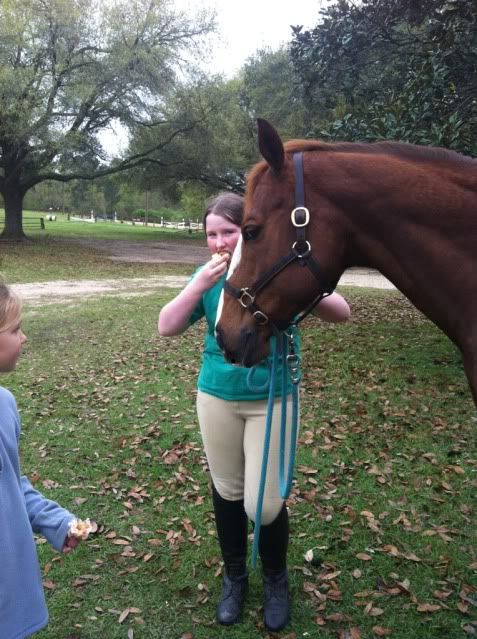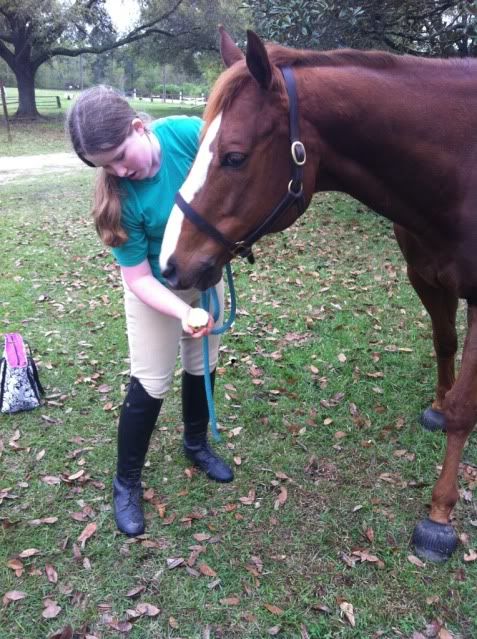 Posted via Mobile Device
P
Aw that's way to cute!! Happy birthday red :)
Posted via Mobile Device
Ooooooo...caramel apple cupcakes sound delicious!! Care to share the recipe?
Looks like everybody had a fun day, including Red.
---
Do not tell me I can't...because I will
show
you that I can.
Cute!! Happy birthday Red!!
---
Being horseless is the pits!!
Thanks!
I am always willing to share a recipe. I am a fly by the seat of my pants recipe maker, and this one was a hit.
I use a box of yellow cake mix, 1 stick melted butter instead of oil, 1/2 cup water, 1/2 cup sour cream, 1/4 cup brown sugar and 1/2 cup chopped cooked apples.
Then, when they are done I spoon a spoonful of homemade pie filling ( apples cooked with brown sugar, butter, cinnamon and corn starch) into the center. You do it when they are hot, just kinda slit the top open and slip the filling in. Then cool, ice with cream cheese icing. This particular icing 1 stick cream cheese, 1 stick butter 2 lbs powdered sugar and 2 tbs creme broule creamer.
Posted via Mobile Device
Happy Birthday Red! Cupcakes sound delish!
---
Life is like a camera. Focus on what's important, Capture the good times, Develop from the negatives and if things don't work out, Take another shot.