Have you been missing your girl, Lacey? :D
---
I just realized that I've been slacking with posting pictures of Lacey! I've been taking pictures for my photo class but I've been forgetting to post them, so here you go!
She's been doing really well. She's feeling very frolicsome which makes for some interesting lunging times! haha
It's so funny to me that she never bucked when I'd be lunging her or free lunging her until last spring and now she bucks ALL the time (never under saddle though). I allow it because she's not bucking at me and I like see her feel good like that. It's so cute to me when she starts playing around on the lunge line. She's never disrespectful and she stays out on her end of the line but she does all sorts of cool moves out there. Like today she did a rear/buck/spin combo which was pretty interesting. However, the spin part was kinda hindered by the lunge line and she seemed a little bummed out when she realized that she really couldn't spin. Haha!
But yeah, she's a happy girl. :)
These are from the last month or so...
I got her a white biothane bridle. She looks HAWT in it. The one thing I don't like about it is that it's cob size but it's still a little bit, even on the smallest hole. :(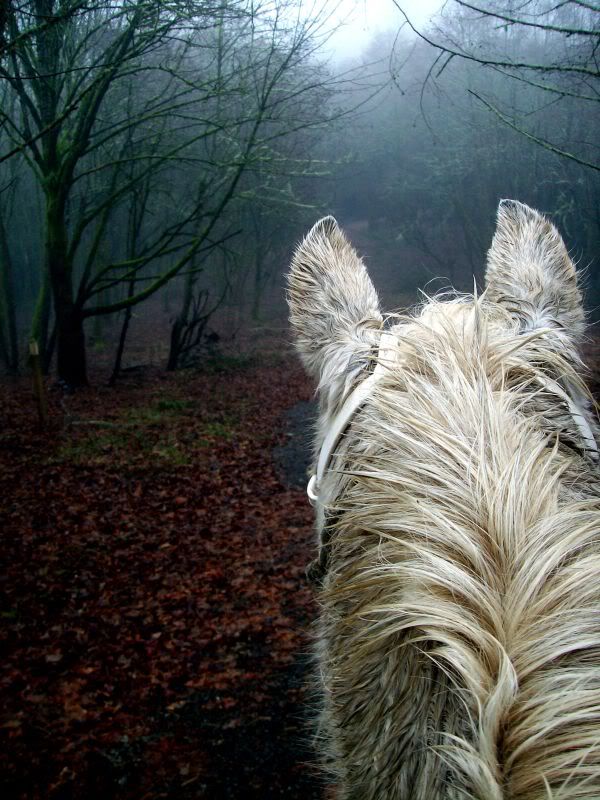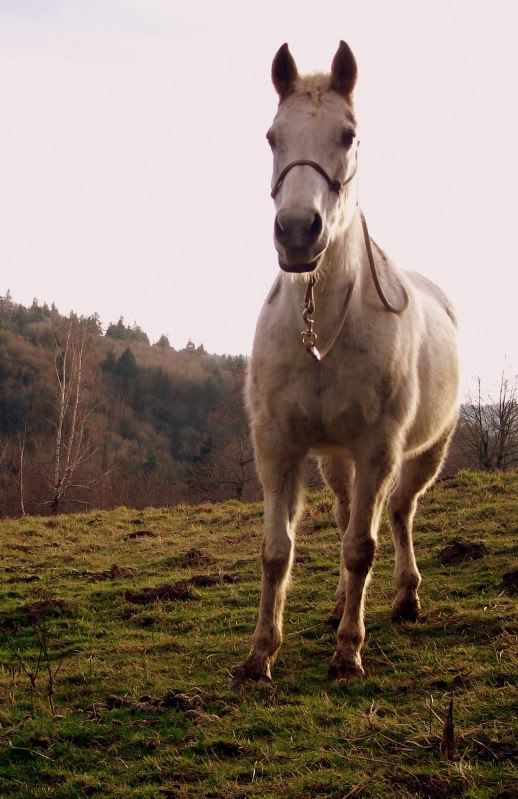 Today:
Someone is feeling good... I wonder who... :P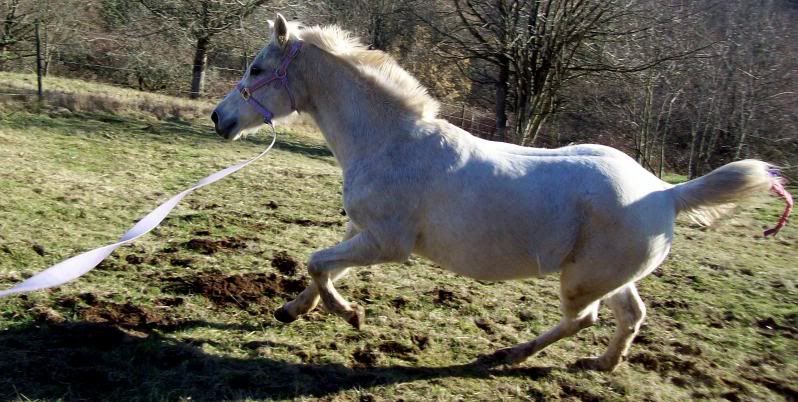 Finally getting tired...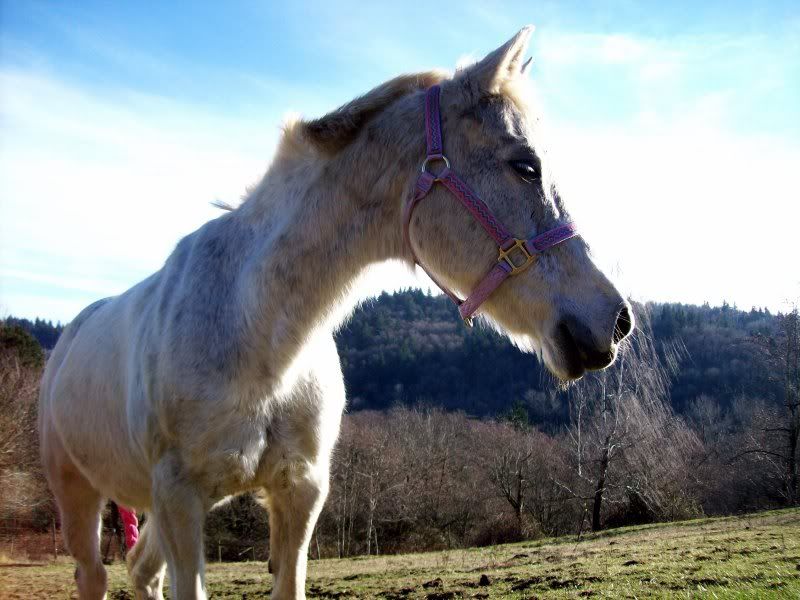 And finally, her "Imma pretty girl, don't you agree?" pose. haha
Yay for pictures!
---
Fabio - 13 year old Arabian/Lipizzan gelding

~
Rest peacefully, Lacey.

Aw! Floppy mane! I love Miss Lacey's spunk!
---
Proud owner of ~Mana: 6yo Arabian gelding~Pearl 13yo Arabian~Danzer 14yo Arabian mare~ Tiny mini filly
Aw her fwuzzy little head is so cute! :) Love those dark eyes!
---
Every great dream begins with a dreamer. Always remember, you have within you the strength, the patience, and the passion to reach for the stars to change the world. ~Harriet Tubman
She's so pretty. Thanks for the Lacey fix!
I feel like she should have died of cuteness overload years ago. Hahaha
---
Fabio - 13 year old Arabian/Lipizzan gelding

~
Rest peacefully, Lacey.

Hehe, luv the nose pic. Lacey's such a pretty girl
That FACE! It has to be the most adorable face ever.
---
Red Money Maker (Red) - 2004 Sorrel QH Gelding
Im loving lacy.. she is so beautiful... I love her... Your lucky to have her
---
When your heart is full you will have know more room, but to any horse lovers you heart is never full until you have a horse you can trust and love in your life.
http://www.youtube.com/user/ridingjumpinglaughin